As the market division of labor becomes more and more refined, fine ceramics are gradually showing a different side in the market. Guilin Hongcheng ceramic ultra-fine grinding mill can provide powder with excellent quality and uniform particle shape for the fine ceramics industry. Fine ceramics, also called high-tech ceramics, are the third generation of new materials after metals and plastics. This is a high-tech product and an indispensable basic material in the development of high-tech. Currently, it plays an important role in cutting-edge technology fields such as microelectronics, new energy, automobiles, marine, aerospace industry, bioengineering, and robotics. Many industrially developed countries in the world attach great importance to its development. American experts even believe that "the cost of American industrial competition depends on the continued leadership of economic factors and ceramic technology." It can be seen that this high-end technological product can lead the depth of the economy develop.
Many experts who have conducted in-depth research and discussions in the field of fine ceramic powders believe that in order to make this kind of ceramics well, we must first solve the problems of the powder material itself, including particle size distribution, soft agglomeration, purity and many other aspects. So, what is fine powder material? This refers to ceramic powder materials that have a certain composition and meet certain specific requirements, and can be directly formed and processed. The quality of this powder plays a decisive role in the performance of ceramic products.
From a technical perspective, fine ceramics and their powders can be divided into structural porcelain and its powders and functional porcelain and its powders. The main structural porcelain and its powders include: silicon nitride, silicon carbide, aluminum nitride, zirconia, partially toughened alumina, zirconia, partially toughened zirconia, mullite and partially toughened mullite porcelain, etc. Their requirements for the powder are to be ultra-pure, ultra-fine, with a certain particle level and a special crystal form and morphological structure. The raw materials used include silicon powder, aluminum powder, zirconium oxychloride, etc. The main functional porcelain and its powder include: insulating substrate porcelain, capacitor porcelain, piezoelectric porcelain, sensitive porcelain, magnetic porcelain, etc. In addition to ultra-pure and ultra-fine powder requirements, they must also require different electrical and physical performance parameters according to their different use occasions.
It can be seen that no matter what kind of powder it is, ultra-pure and ultra-fine are one of its basic requirements. This requires working hard on grinding equipment and choosing a grinding equipment manufacturer with superb technology, high productivity and efficiency, in order to produce qualified powder.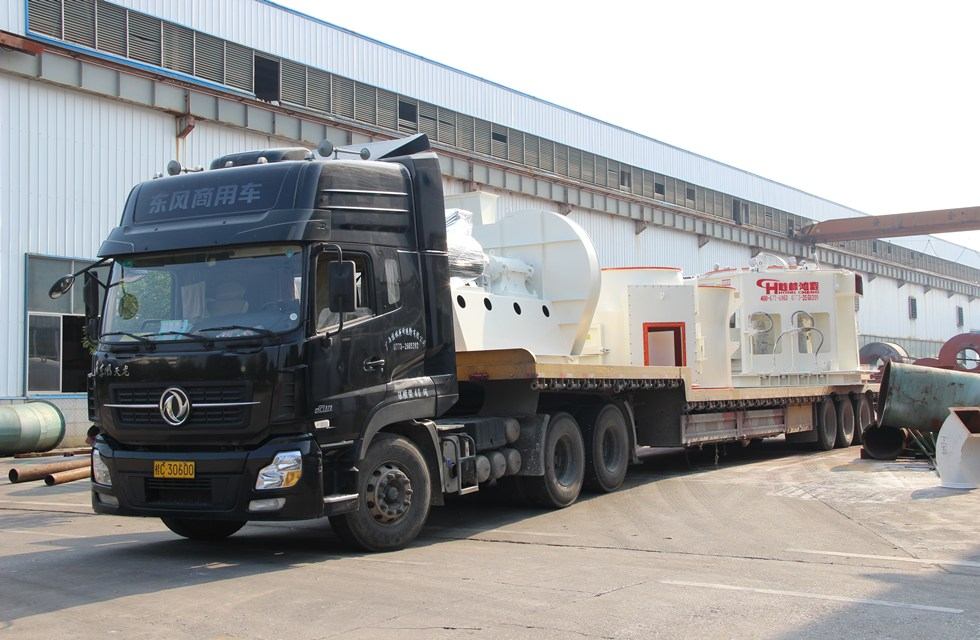 As an expert in powder equipment manufacturing, Guilin Hongcheng has rich production experience and high-tech applications in the field of grinding equipment manufacturing. Through continuous innovation and advancement with the times, Hongcheng grinding mill has not only become a best-selling brand in China, but also has absolute market advantages abroad and has won praises from many powder companies. Guilin Hongcheng has various types of milling equipment that can process 20-mesh coarse powder to 3,000-mesh ultra-fine powder, with output from 1 ton per hour to 80 tons per hour. The main products are: R series pendulum mill, HCH series ultra-fine ring roller mill, HC vertical pendulum mill, HCQ series mill, HC vertical pendulum large mill, HLM vertical mill machine, HLMX ultra-fine vertical mill and other products.
Hongcheng ceramic ultrafine grinding mill equipment has good performance, stable operation, high efficiency and energy saving, and low maintenance cost. It has been widely used in various powder industries around the world. As the integration process of industrialization and informatization continues to accelerate, Guilin Hongcheng will continue to insist on achieving the future with quality, insist on constantly developing high-tech grinding equipment, and provide high-tech grinding equipment for the high-end field of fine ceramics , contributing to high-tech application fields. For ceramic ultrafine grinding mill equipment selection and equipment quotation, please contact us at:mkt@hcmilling.com