Which factory has to sell professional bentonite grinding mill equipment? HCMilling (Guilin Hongcheng) is an ISO certified enterprise. We are a professional manufacturer of ore grinding machine. The newly upgraded 300 mesh environment-friendly Raymond mill has outstanding competitive advantages, high powder yield, stable performance and high cost performance. You are welcome to negotiate with HCM factory at any time, and come to the factory to investigate the bentonite grinding mill production line cases and equipment details.
A professional grinding mill for bentonite powder
In the market, there are many mine equipment manufacturers producing grinding mills. HCM is one of the mill manufacturers with good quality, high cost performance and abundant milling cases. After nearly 30 years of hard work and development, HCM's mills are well-known at home and abroad, with a variety of mills, many milling cases, good market reputation and high customer feedback and evaluation. It is a reliable ore grinding mill equipment.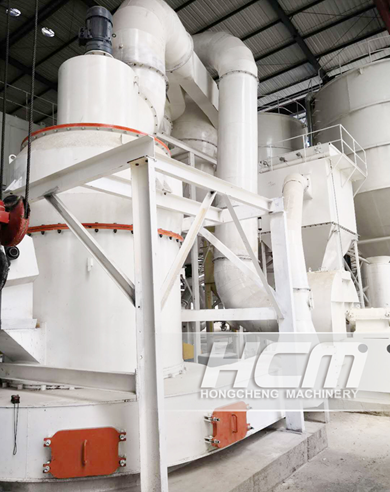 1、Application of Bentonite
Bentonite is a non-metallic mineral clay, and montmorillonite is the main component. Bentonite has excellent properties in contact with water, such as good adhesion, lubricity, suspension and thixotropy. At present, bentonite has been used in dozens of industrial fields and hundreds of departments. It is widely used in feed additives, iron and steel casting, metallurgical pellet, chemical coating, drilling mud, oilfield drilling and other industries, known as "universal soil".
2、Bentonite grinding mill
This paper mainly introduces the bentonite grinding mill equipment for grinding coarse powder. The newly upgraded and environmental friendly Raymond mill is a special sharp tool for grinding 300 mesh bentonite powder. With the rapid development of the industry, HCM new generation of Raymond mill equipment has a number of patented processes, higher grinding process, faster grinding efficiency, better powder fineness and better mill quality.
The advantages are as follows:
①stable
With plum blossom frame and longitudinal pendulum roller grinding device, it has stable operation, good performance and better structure.
②environment protection
The pulse dust collector can achieve 99% efficiency of dust collection, and it is cleaner without dust.
③High flour yield
The processing capacity of materials per unit grinding time is large, the output is increased by more than 40%, and the remaining power consumption cost is 30%.
④Easy to maintain
One of the advantages of this equipment is that it is easy to maintain, the grinding ring does not need to remove the grinding roller, so it is easy to maintain and more popular.
Price of bentonite grinding mill
HCM provides a one-to-one system, good service, strong professionalism, mature team experience, is a lot of customers favor cooperation manufacturers. How much is a bentonite mill for? HCM manufacturer has sufficient experience, good technology and many cases, and has the strength to provide a certain system selection service for customers and friends. We obtain information about project fineness, capacity, installation site and so on before sales, reasonably customize the selection and ex factory quotation of bentonite mill, so as to reduce cost and increase production and create profit for you.
The newly upgraded bentonite grinding mill equipment is used to grind 300 bentonite powder. The grinding rate is high. Welcome to visit our factory to inspect more grinding equipment at any time. HCM is a good market reputation for Raymond mill, high single machine capacity, low energy consumption, customized HCM scheme, flexible configuration, cost saving and profit creation for more manufacturers.
If you are in need of any non-metallic grinding mill, contact mkt@hcmilling.com or call at +86-773-3568321, HCM will tailor for you the most suitable grinding mill program based on your needs, more details please check www.hcmilling.com.