How much is limestone per ton? Because of the high market demand and big gap, the price of limestone is still rising. As a downstream enterprise, the price of sand and flour is higher! HCM can produce professional limestone grinding mill for customers.
Utilization value of limestone
The main component of limestone is calcium carbonate (CaCO3), which is widely used. In addition to widely used in chemical industry, power plant desulfurization and paper industry, the most common application of limestone is used as raw material for cement and steel industry.
If the deep processing of limestone, the main applications of limestone after processing are as follows:
(1)After grinding, it is added into concrete to improve its performance.
(2)Various inorganic mineral materials including limestone are used to make glass at high temperature.
(3)The calcined lime reacts with coke to produce calcium carbide.
(4)Production of foundry sand for machinery manufacturing.
(5)After calcining a series of reactions to produce lime milk and precipitation again, light calcium carbonate products for various industries can be produced.
(6)Active lime was prepared by low-temperature calcination as slagging agent to reduce the impurity content of steel-making metal.
(7)Limestone powder is processed as flue gas desulfurizer
What kind of professional equipment is needed to seize the limestone Market
HCM grinding machine can grind superfine, superfine and nano products with different particle sizes, and active calcium with various properties. It can be used in medicine, food, feed, rubber, paint and other special calcium, to achieve the high quality development of limestone.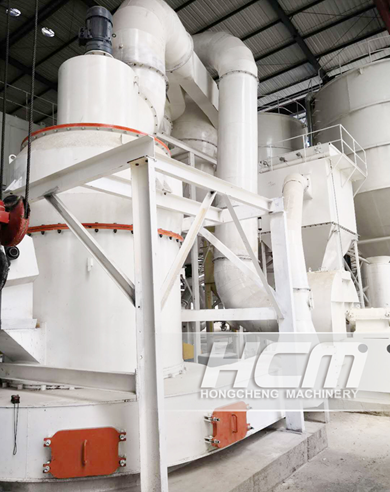 If you happen to have a limestone mine ready for mining, please contact us for more details. Whether it is limestone, calcite, quartz, gypsum and other non-metallic minerals, HCM has Raymond mill, HLM vertical roller mill, HLMX super-fine vertical grinding mill, HCH ultra-fine roller mill and other mills, which can meet your processing needs of 20 mesh to 2500 mesh product size.
If you have a demand for grinding mill equipment, pls contact mkt@hcmilling.com or call at +86-773-3568321, HCM will tailor for you the most suitable grinding mill program based on your needs, more details please check www.hcmilling.com.