HCM - Strength professional grinding mill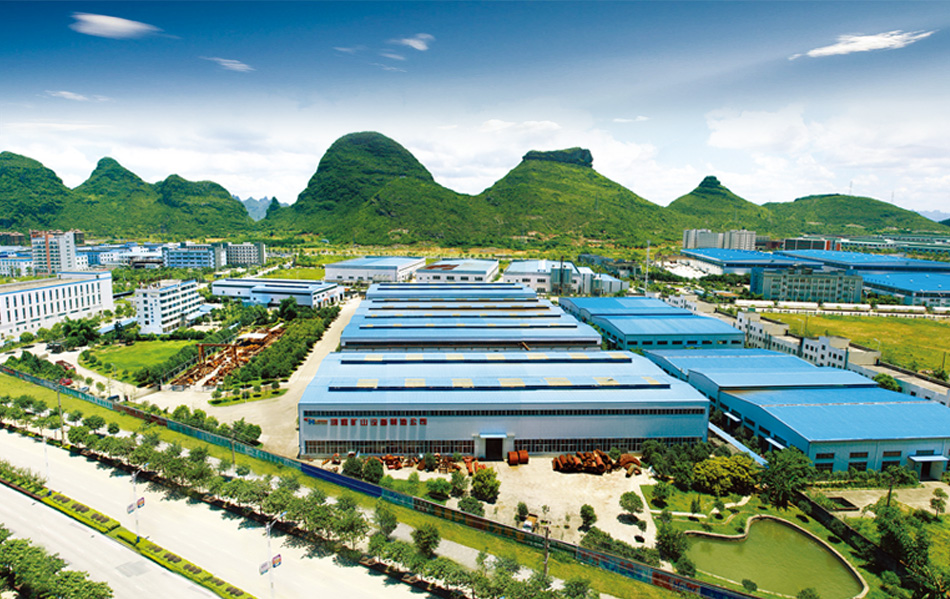 Since the deep ploughing in the field of mill manufacturing, HCMilling(Guilin Hongcheng) has been strict with itself and innovated with the business philosophy of quality and service. We enhance the ability of independent innovation, with integrity, ingenuity craftsman manufacturing spirit, for the development of the powder industry to contribute many excellent grinding equipment. HCMilling(Guilin Hongcheng) provides high-yield and efficient professional grinding production line solutions to create greater value for customers.
Through hard work and struggle, the soft and hard strength of HCM has been enhanced and improved. We have stronger comprehensive strength, more advanced grinding technology, more perfect team building, and rising brand awareness and reputation. In today's booming mineral powder industry, HCM will join hands with you to continuously strengthen the business philosophy of quality and service, the innovative concept of innovative manufacturing, and the core value system of customer-centered.
Dry grinding mill - Professional milling
At present, HCM developed a number of dry mill in non-metallic mines, coal mines, solid waste, metallurgy, building materials, cement plants, thermal power plants and other industries have been vigorously promoted and applied. With the advantages of high performance, high yield and low consumption, noise reduction and environmental protection, automation, it has won the praise and favor of customers. It is an ideal choice for professional milling equipment.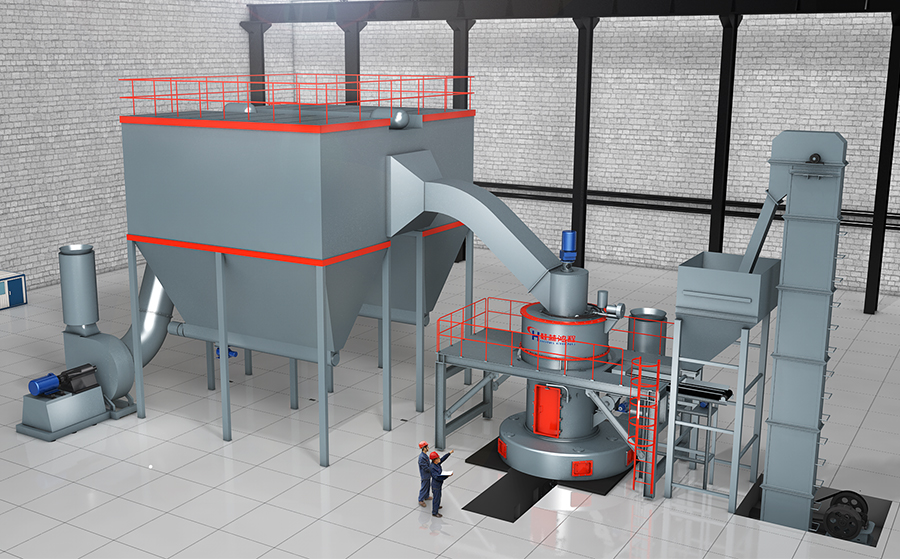 The new type of Raymond mill equipment can be conducive to grinding 80-400 mesh ore powder. It breaks through the disadvantages of low production, high consumption and high maintenance cost, and easily achieves the grinding goal of increasing production and increasing efficiency and creating considerable value.
*Advantage 1: stable operation and reliable performance
It is advanced in structure, stable in operation and reliable in performance.
*Advantage 2: high dust collection rate
Using pulse dust collector, the dust collection efficiency is as high as 99%, and the workshop is clean and tidy.
*Advantage 3: high yield and low consumption
Compared with the traditional mill, the grinding efficiency per unit time is high, the output is increased by more than 40%, and the power consumption cost is saved by more than 30%.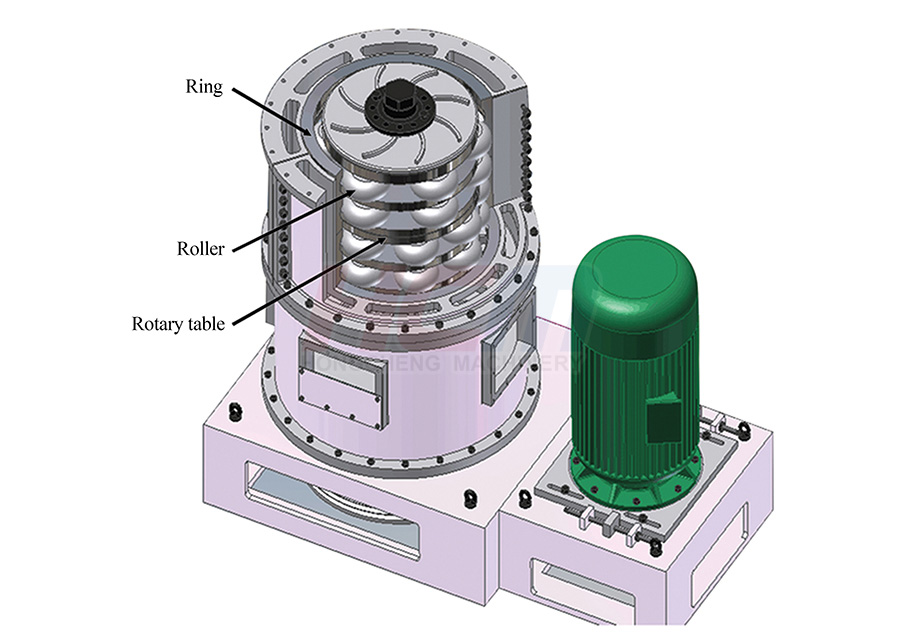 The special fine powder deep processing ultra-fine ring roller grinding equipment is a fine mill developed by HCM, which can grind 325-2500 mesh powder. It is an energy-saving and high-efficiency deep processing grinding equipment.
*Advantage 1: finer classification accuracy
The adoption of forced turbine classification system makes the granularity more uniform and fine, which can help to enhance the market competitiveness.
*Advantage 2: dust collection rate up to 99%
Full pulse dust collection system is adopted, which is green and environmental friendly, with high dust collection efficiency and good dust collection effect.
*Advantage 3: less wear
The grinding wheel and ring are made of special wear-resistant steel, which has higher service life and better shock absorption performance.
*Advantage 4: large crushing ratio and high energy utilization rate
When the feed size is less than 10 mm, it can be processed to less than 10 mm at one time μ M (passing rate 97%). And - 3 µ The specific surface area is large.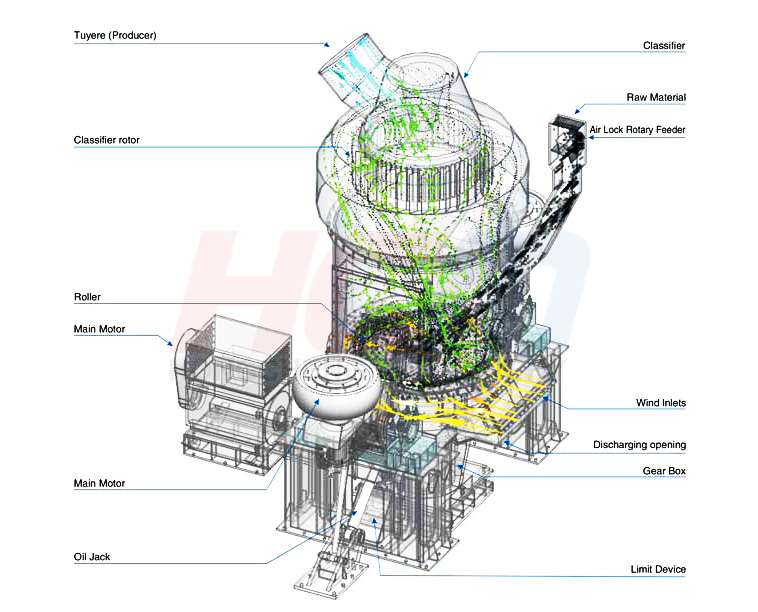 HCMilling(Guilin Hongcheng) developed vertical mill equipment meets the production needs of energy saving and emission reduction. It integrates crushing, drying, pulverizing, grading and pulverizing. It is an advanced equipment for increasing production of coal mine, non-metallic mine, solid waste residue, cement plant, thermal power plant and other pulverizing projects.
*Advantage 1: low investment
The equipment has the advantages of simple technological process, compact structure layout, small floor area and less system equipment, which can save the comprehensive investment cost.
*Advantage 2: high powder yield
Single machine production capacity, high efficiency grinding, low energy consumption.
*Advantage 3: energy saving and environmental protection
The whole system has small vibration, low noise and full negative pressure operation, which can realize dust-free processing and improve the market competitiveness of enterprises.
*Advantage 4: strong drying ability
The vertical mill can pass hot air directly, and has strong drying ability. The moisture content of the feed is as high as 15%, which can save the investment cost of the dryer.
*Advantage 5: excellent quality of finished products
The product has uniform particle shape, narrow particle size distribution, good fluidity and strong adaptability.
Superfine vertical grinding mill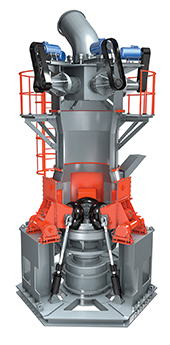 The super-fine vertical mill developed by HCM is a special equipment for large-scale production of ultra-fine powder. It breaks through the processing bottleneck, greatly meets the needs of large-scale production of superfine powder, and can produce 7-45μM powder. It is also equipped with a secondary grading system that can produce up to 3μM powder.
*Advantage 1: high grinding efficiency
The production capacity of single machine is large, and the output is as high as 40t / h, which is equivalent to more than five micro mills.
*Advantage 2: reliable performance
It adopts a new type of roller sealing device, which makes the sealing more reliable and reduces the oxygen content in the mill without sealing fan.
*Advantage 3: more environmentally friendly
The whole system has small vibration, low noise, overall sealing, full negative pressure operation, less dust emission and excellent environmental protection.
*Advantage 4: high automation
Using PLC automatic control system, it can realize remote control, easy to maintain and operate.
*Advantage 5: good product quality
It can reduce the repeated grinding, reduce the iron content of the finished product, have high whiteness and purity, and have excellent particle shape.
Rich customer case scene
Every milling case is made by HCMilling(Guilin Hongcheng). In every grinding field, HCM provides more scientific process support and equipment guarantee for grinding projects from a professional perspective.
HCMilling(Guilin Hongcheng) is a high-tech enterprise focusing on milling, creating value for customers and contributing a global brand to China. We take the customer as the center, take the market as the guidance, take the quality and the service as the management idea, has the multitudinous case milling scene.
If you have a demand for grinding mill equipment, pls contact mkt@hcmilling.com or call at +86-773-3568321, HCM will tailor for you the most suitable grinding mill program based on your needs, more details please check www.hcmilling.com.