The choice of ore grinding mill is very important in grinding stone powder. In order to help customers understand the professional ore mill, HCM suggests using high-end environmental protection mill equipment, which is conducive to increasing production and income of ore grinding mill production line and creating more revenue and value for customers!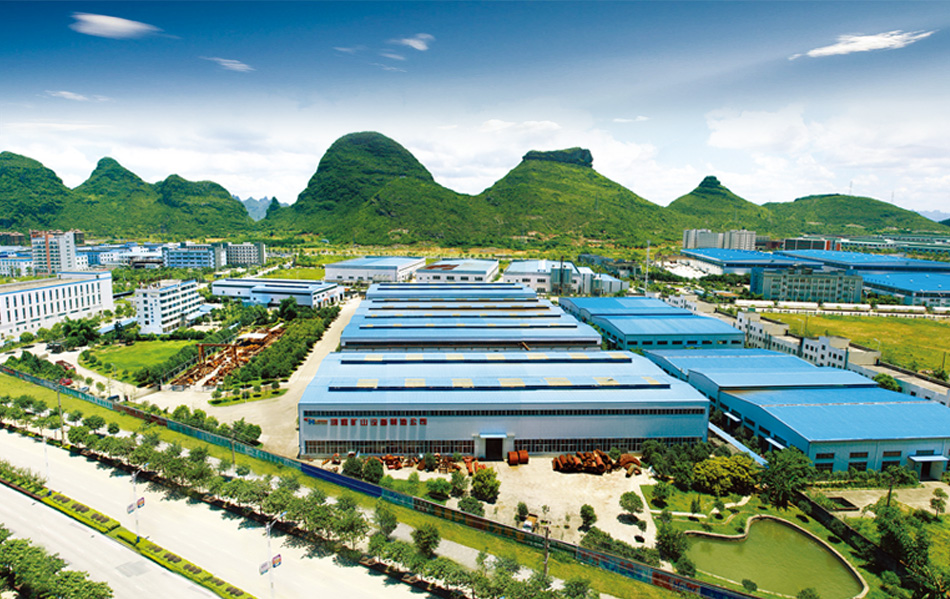 Customer case - Non mineral solid waste residue, thermal power plant desulfurization, mineral deep processing, cement industry and other cases
HCMilling(Guilin Hongcheng)has professional advantages in grinding marble, limestone, barite, kaolin, dolomite, bauxite and other ores. In terms of grinding slag, steel slag, water slag and other solid waste slag, HCM can create greater benefits for customers. HCM can also provide effective guarantee for you in desulfurization limestone powder, manganese ore, phosphate rock, cement industry and other professional fields of mill power plant.
Vertical roller mill, Raymond mill, ultra-fine mill, super-fine vertical grinding mill and other equipment are brand names of hcmilling (Guilin Hongcheng), which are shining with innovative light. They are making greater contributions to mineral deep processing, energy conservation and emission reduction, environmental protection, solid waste residue and other fields, increasing production and income for the industry.
Customer case of HC vertical pendulum grinding mill
Customer case of HCH ultrafine mill 
Customer case of HLM vertical roller mill
Customer case of HLMX superfine vertical grinding mill
As a high-tech enterprise, HCMilling(Guilin Hongcheng) pays close attention to the production demand of the ore grinding market. With its strong strength and rich experience in mechanical processing and manufacturing, we dedicates various types of ore grinding machines to the industry and creates profits for each grinding production line of customers.
1. Ore Raymond Mill - High powder yield, excellent operation stability, good powder shape and long equipment life
Grinding fineness:80-400mesh
Production capacity:1-25tons/per hour
Technical advantages: * simple operation * convenient maintenance * stable performance * high cost performance * more than 40% increase in production * easy maintenance * long service life
2. Ore Ultrafine grinding mill- Energy saving, simple operation, high cost performance, easy maintenance, less occupation
Grinding fineness:325-2500mesh
Production capacity:1-22t/h
Technical advantages: * small footprint * complete set * wide use * high cost performance * convenient maintenance * stable performance * energy saving and noise reduction
3. Ore vertical roller mill - Controllable and adjustable fineness, low noise, low consumption, large feed size and scientific process
Grinding fineness: 22-180 μ m
Production capacity: 5-700t / h
Technical advantages: * low noise * low power consumption * less operation cost * simple maintenance * high classification efficiency * excellent grain size of finished product * high output of single machine
4. Superfine vertical grinding mill for ore - High grinding rate, PLC automatic control, environmental protection and noise reduction, low investment, stable operation
Grinding fineness: 7-45 μ M (with secondary grading system, fineness up to 3 μ m)
Production capacity: 1.2-40t/h
Technical advantages: * high yield and high efficiency * environmental protection and noise reduction * high grinding powder separation rate * high degree of automation * easy maintenance * low investment * low energy consumption
Manufacturer: strong strength, professional grinding
HCMilling (Guilin Hongcheng) always takes quality and service as the concept, adheres to the innovative spirit of keeping pace with the times, and devotes itself to the research and development of a number of high-end environmental protection grinding machines to promote the development of powder industry. And we have a wealth of grinding cases, customized scientific and environmental protection of the whole set of grinding production line cases, for the development of the grinding market is duty bound to strive.
Technology first, leading development
HCM to technological innovation, social services for the development of the mission to manufacture grinding mills. We actively enhance the ability of independent R & D and innovation, keep up with the trend of market development, technological innovation, keep pace with the times, adjust the product structure, and lead the rapid development of HCM grinding mill towards large-scale and intelligent direction.
Tailor made design and selection scheme
HCM takes every grinding project seriously, carefully analyzes the grinding fineness, production capacity, installation area and other requirements required by the project, and tailor a complete set of grinding production line solutions for each customer, so as to improve the grinding efficiency, enhance the added value of finished products and enterprise competitiveness.
Perfect service
HCM provides a complete set of pre-sales, sales and after-sales services, and sets up offices and service centers in major regions. 24-hour response to customer demand, timely provision of fast and efficient localized product service, provide warm and thoughtful quality service for each ore grinding production line, which is conducive to creating high efficiency for the grinding production line.
HCM will continue to create high-end and environmental friendly grinding mill machine equipment and a complete set of powder production line solutions with the development vision of innovation and exploration, so that more ore and mineral powder projects can increase production and generate income and create brilliant results together with the addition of excellent grinding technology.
If you are in need of any non-metallic grinding mill, contact mkt@hcmilling.com or call at +86-773-3568321, HCM will tailor for you the most suitable grinding mill program based on your needs, more details please check www.hcmilling.com.