The ring roller mill of HCH superfine powder is selected as the ring roller mill. The ring roller mill produced by HCMilling (Guilin Hongcheng) is a new type of superfine grinding equipment developed for superfine powder processing. Nowadays, there are a variety of ring roller mills in the market. When users choose, they are still optimistic about HCH ultrafine mill produced by HCM.
What should we pay attention to when buying ring roller grinding mill?
1. The product quality was inspected from the appearance of HCH superfine powder ring roller mill. It is necessary to carefully watch whether the frame and shell of the mill are bumped, and whether there are obvious factory problems. HCH superfine powder ring roller mill, which is produced by HCM, is a new type of superfine grinding equipment successfully developed by HCMiling (Guilin Hongcheng) with years of accumulated experience. We will provide you with tailor-made design services, convenient maintenance, is your safe choice.
2. Observe whether the fasteners of HCH superfine powder ring roller mill are complete and installed firmly. Turn on the power to test the machine. By observing the overall operation of the machine, if any problem is found, the test run must be stopped immediately.
3. Observe the grinding marks of ring roller of HCH superfine powder to see if there are different depth of grinding marks, cracks and notches.
4. Check the qualification certificate of HCH superfine powder ring roller mill, product name plate and equipment operation manual, check the attached accessories to facilitate the replacement of vulnerable parts for subsequent work.
Why choose ring roller grinding mill produced by HCM
——HCH Ultrafine Ring roller grinding mill for superfine powder
1. Choose HCH superfine powder ring roller mill, its grindable product particle size in 325-2500 mesh (5-45 mesh)μm) Arbitrary adjustment, 1-22t / h, a variety of models to choose from. Potash feldspar, bentonite, calcite, heavy calcium, dolomite, talc and other materials to choose from, 30 years of big brand production, well-known.
2. The installation of the ring roller mill is very convenient, it does not need large-scale civil engineering, and the equipment can be used and put into production after installation.
3. HCH superfine powder ring roller mill has stable operation, reliable performance, continuous normal production, high fineness classification accuracy and good product quality.
4. Its wear is low: the wearing parts are made of special wear-resistant materials, which can prolong the service life.
5. The feed particle size of the mill is less than 10 mm, which can be processed to less than 10 mm at one time μ M (passing rate 97%). And the - 3 μ m fine powder accounts for about 40%, with large specific surface area.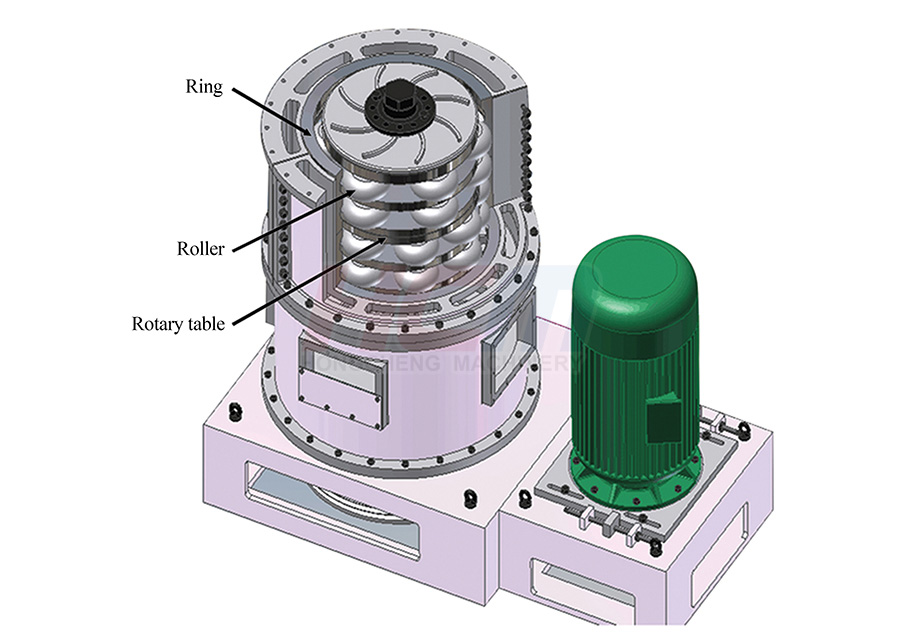 HCMilling(Guilin Hongcheng) is engaged in the R & D, manufacturing, sales and after-sales of ring roller mill - HCH superfine powder ring roller mill, and has been specializing in the production of various kinds of mining equipment for many years. We always guarantee that the material, workmanship and quality of the equipment are more reliable, and there is no price difference between other manufacturers and dealers.
If you are in need of any non-metallic grinding mill, contact mkt@hcmilling.com or call at +86-773-3568321, HCM will tailor for you the most suitable grinding mill program based on your needs, more details please check www.hcmilling.com.