In the past two months, good news on the production site in many provinces has come frequently. A number of HC series Raymond mills developed and produced by HCMilling(Guilin Hongcheng) efficiently boost the production of grinding projects and bring market and social value to customers.
Raymond mill produced by HCMilling(Guilin Hongcheng) has excellent quality and professional technology. HCM Raymond mill is a new and environment-friendly special grinding equipment for ore grinding, which meets the needs of different industries for products. The grinding effect is gratifying, and has brought high income and high return to the majority of new and old customers!
Raymond Mill cases of HCM
Hezhou marble production line
  Grinding mill model:HCQ1500
  Product fineness:325mesh D95
  Number of mills:4sets
  Capacity per hour:12-16 tons
  Customer evaluation: through a period of contact, HCM's service has left us a deep impression. It is professional, meticulous and thoughtful, which has saved us a lot of energy. At present, four machines have been debugged and put into production. We believe that the equipment will increase our income.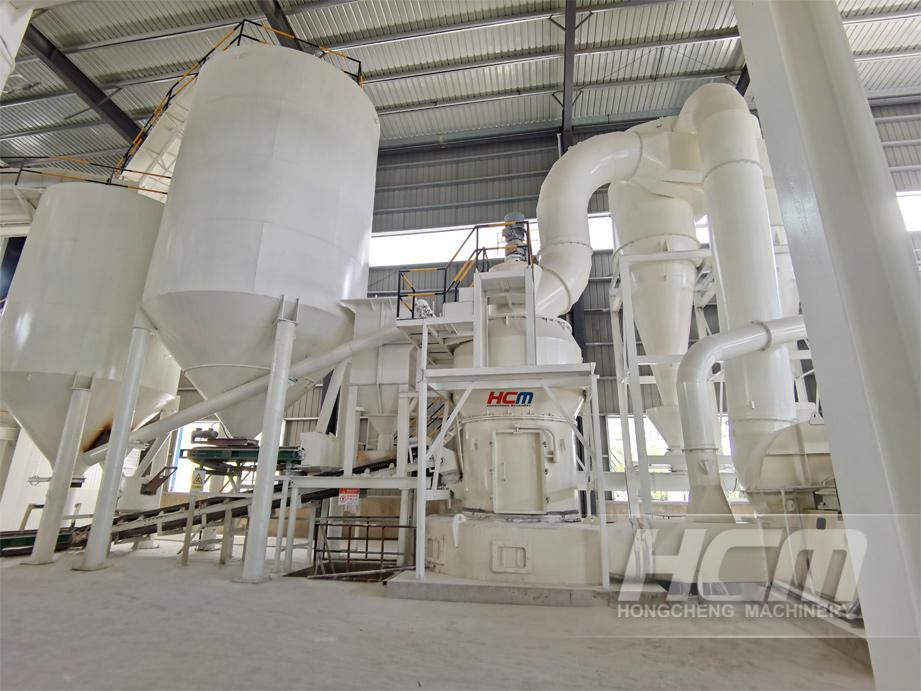 Inner Mongolia limestone production line
  Grinding mill model:HC1500
  Product fineness:325mesh D90
  Number of mills:1set
  Capacity per hour:10-16tons
  Customer evaluation: in the process of project service, HCM team combined with the demand, conducted on-site investigation, took limestone as the material, and provided process flow chart, on-site measurement, design scheme, installation guidance and foundation, technical support, etc. The equipment has stable operation, large output and high efficiency. From installation, commissioning to production, technicians always provide us with conscientious answers and help, making us feel more intimate and satisfied than we have ever felt.
Anhui calcium oxide production line
  Grinding mill model:HC1900
  Product fineness:200mesh
  Number of mills:1 set
  Capacity per hour:20-24tons
  Customer evaluation: we communicated the actual situation of the project with HCM's technicians, visited HCM's factory and case site, and immediately decided to use their milling equipment. As expected, we were trustworthy and reliable, and our down-to-earth and responsible attitude assured us.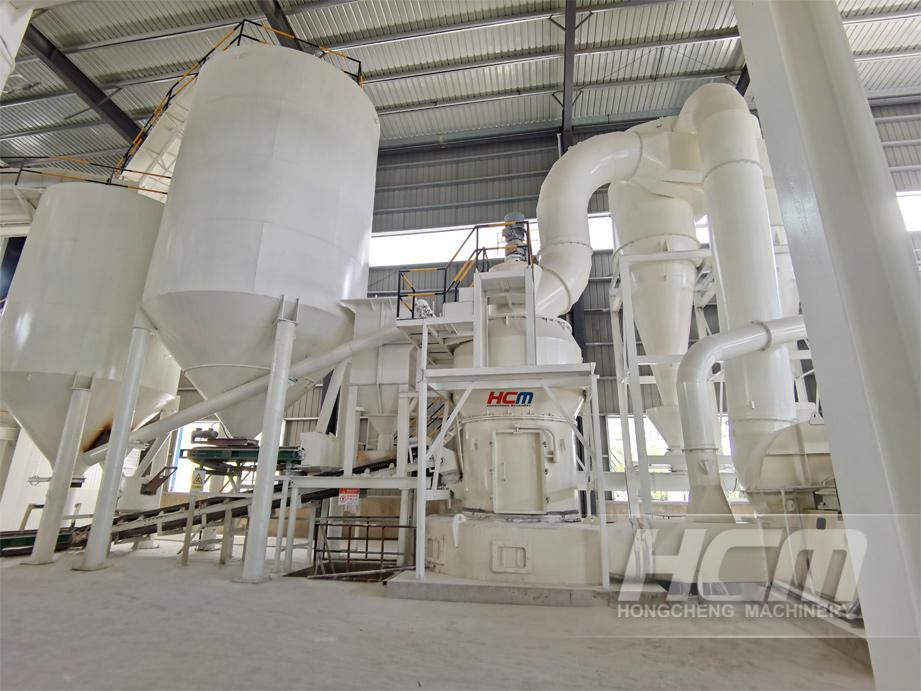 Shanxi coal mine production line
  Grinding mill model:HC1700
  Product fineness:200mesh D90
  Number of mills:1 set
  Capacity per hour:6-7tons
  Customer evaluation: the cooperation with HCM comes from the introduction of old friends. Our company recognized HCM grinding mill in our heart after witnessing the customer site of HCM grinding mill. After the investigation, we are very relieved by the scale of the whole plant, production and R & D strength, pre-sales and after-sales service, etc. now, the Raymond mill production line we invested has been officially put into operation with satisfactory results. Thank the HCM team for their efforts.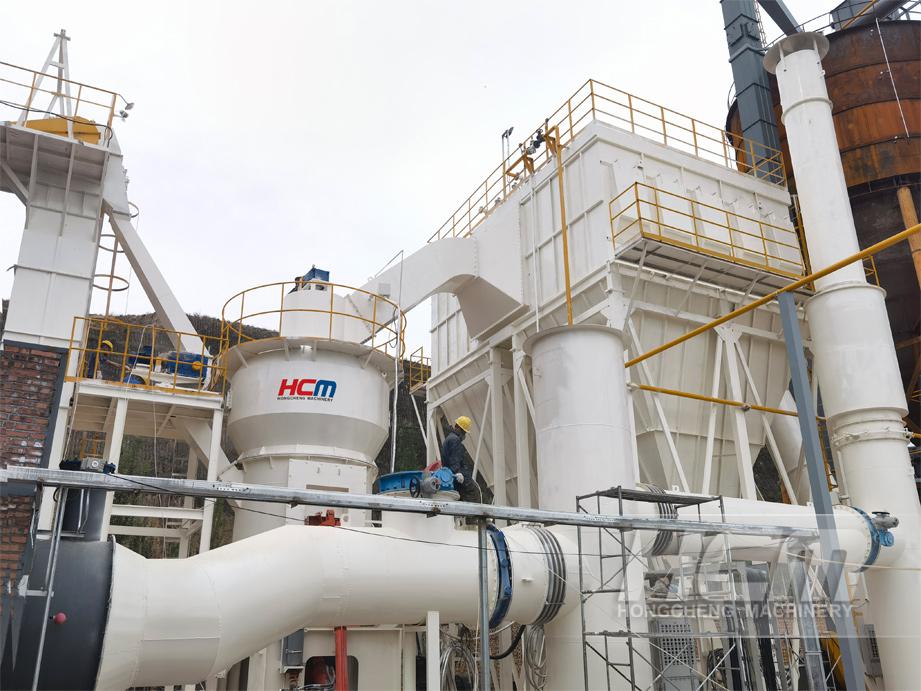 Quality first, manufacturing with ingenuity
Raymond mill production line produced by HCM appears at the customer's site to produce high-quality powder quickly, stably and efficiently. As a common equipment for dry grinding, the newly upgraded Raymond mill has undergone reform and innovation and become a special equipment for marble, limestone, barite, kaolin, dolomite, heavy calcium powder and other projects.
HC series Raymond pulverizer is painstakingly developed by HCM R & D team, striving to break through the problems of low production, high consumption and high maintenance cost. It is an ideal choice for dry milling equipment.
  01 High efficiency and energy saving
  Compared with the R-type machine with the same power, the output is increased by 40% and the unit power consumption cost is saved by more than 30%.
  02 Green environmental protection
With low operating noise and patented pulse dust collector, 99% high-efficiency dust collection is realized, which is easy to pass the EIA.
  03 Convenient maintenance
The new sealing structure design eliminates the need to remove the grinding roller device to replace the grinding ring. It is easy to maintain, simpler and prolong the service life, which is nearly three times that of the industry standard.
  04 High reliability
  New technologies such as plum blossom frame and vertical swing grinding roller device are fully escorted, so that the equipment operation is more reliable and the performance of the whole machine is more reliable.
  05 High classification accuracy
  It adopts forced turbine classification technology, with high classification efficiency and excellent particle size. The particle size of finished products can be adjusted arbitrarily within 80-600 mesh, which greatly improves the market competitiveness of finished products.
HCM team pursues high quality and keeps improving the process. Over the past 30 years, HCM has always adhered to its original intention, served every customer in good faith, and made every process and every type of products fine and professional. We will wholeheartedly provide you with more valuable products and ensure to create greater profits for customers!
If you are in need of any non-metallic grinding mill, contact mkt@hcmilling.com or call at +86-773-3568321, HCM will tailor for you the most suitable grinding mill program based on your needs, more details please check www.hcmilling.com.