The wollastonite grinding mill is mainly used to grind 1-250mm granular wollastonite into powder. Production< 1000μM powder, which can achieve reasonable gradation and meet the needs of downstream applications. How much is wollastonite grinding mill? What wollastonite mill categories can be selected?
What types of wollastonite grinders are there?
In general, the grade of wollastonite grinding powder generally has the following categories: 1000μOrdinary powder below m, 38 μ Fine powder below 10 m μ Ultrafine powder below m, acicular powder with length diameter ratio ≥ 8:1. Wollastonite grinding powder is mainly used in plastics, rubber, Asbestos Substitutes, paint coatings, ceramics and metallurgical industries.
Wollastonite mill can be HLM vertical roller mill, HC series vertical pendulum mill (commonly known as Raymond Mill), HLMX series ultra-fine vertical mill, HCH series ring roller mill, etc. Choose different output, model and specification of equipment, and the price will be different.
In addition to the above, there are wollastonite mills such as ball mill, air flow mill, stirring mill and vibration mill. Their production capacity and environmental protection are worse than the above.
The hourly output is about 1-200 tons, and the fineness is 22-180 μ m。 It adopts the principle of grinding disc rotation and grinding roller rolling materials. The equipment has the advantages of simple process flow, low noise, less dust, uniform particle shape and narrow particle size distribution.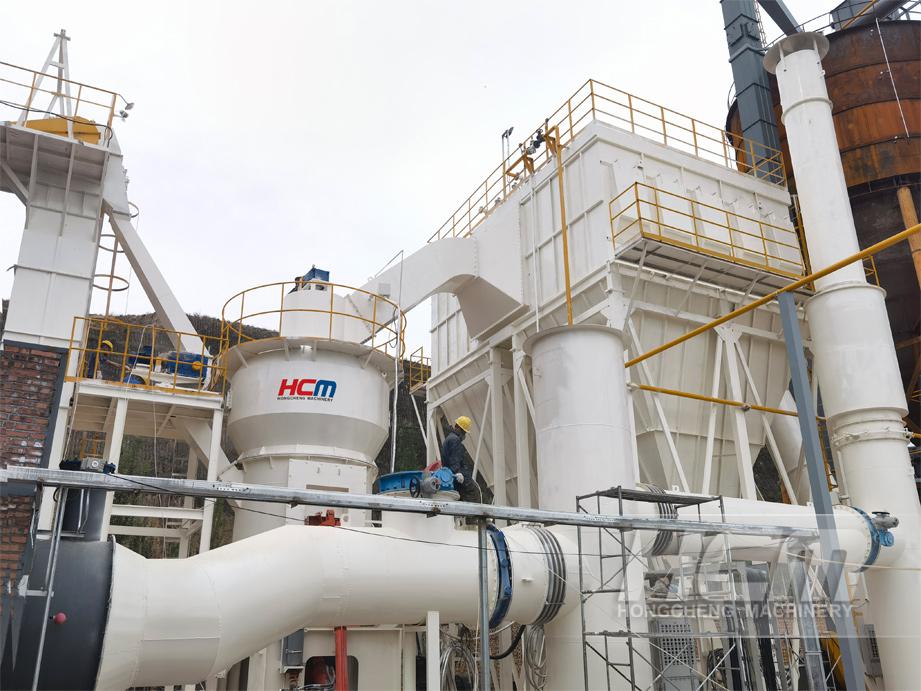 HC series vertical pendulum grinding mill (commonly known as Raymond Mill)
The production capacity is up to 45 tons per hour, and the particle size range is 22-180 μm. New upgraded Raymond grinding process. Compared with the traditional Raymond mill, the vertical pendulum mill increases production by more than 40%, and the unit power consumption cost is saved by 30%.
HLMX series superfine vertical grinding mill
This is a grinding mill that can replace imported equipment. Its grinding production process has broken through the bottleneck of domestic ultra-fine powder production capacity. The production capacity is 1-40 tons per hour, and the product fineness is 7-45 μ M, and the fineness can reach 3 after secondary classification μ m。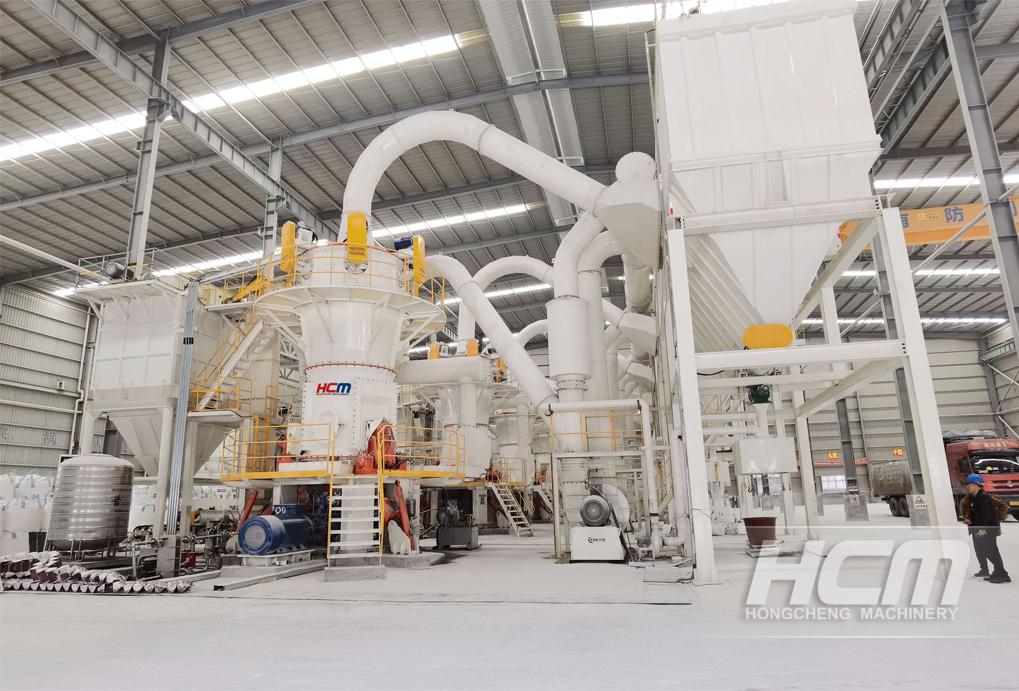 The product is an economical and practical ultra-fine powder processing equipment, and the product fineness can be adjusted between 325-2500 mesh as required. The product fineness can reach D97 ≤ 5 at one time μ m. Small floor area, strong completeness, simple operation and convenient maintenance.
How much is wollastonite grinding mill?
HCMilling(Guilin Hongcheng) is a manufacturer with 30 years of strength, large scale and good reputation. We provide every customer with high-quality service:
1)The sales engineer will pick up and drop off the car for free, visit the workshop, case site and carry out one-on-one selection scheme for customers;
2)Sign the purchase contract to ensure delivery on time and quantity;
3) Provide after-sales professional technical training, installation, commissioning and other services.
On site case of wollastonite mill
Address: the site of a wollastonite production line in Hubei Province
Equipment production advantages: important parts are made of high-quality steel and high-performance wear-resistant materials. The whole machine has high wear resistance, small floor area, uniform particle size of finished products and good fluidity. It meets the production requirements of the enterprise. It has a higher price in the market and considerable profits for users.
If you are in need of any non-metallic grinding mill, contact mkt@hcmilling.com or call at +86-773-3568321, HCM will tailor for you the most suitable grinding mill program based on your needs, more details please check www.hcmilling.com.