As a concomitant of coal mining process, coal gangue not only affects the use of land resources, pollutes the atmosphere, and even endangers soil and water, but also has a high economic cost. What are the ways of coal gangue reuse?
What are the ways of coal gangue recycling?
(1)As lightweight fine aggregate concrete, it is conducive to improve the performance of concrete
(2) Preparing new concrete to replace red brick or sintered coal gangue brick as wall can not only reduce the weight of wall, improve seismic and safety performance, but also replace 40% - 70% of cement
(3) Fill the road section to improve the density, durability and crushing resistance of subgrade materials. At the same time, it improves the unconfined compressive strength, splitting resistance and compressive resilience modulus of subgrade, and meets the relevant technical requirements of class II Highway.
(4) It is used for the repair and construction of bridge deck and pavement, increase the bonding force and mechanical bite force between particles, and improve the anti disturbance and crack resistance.
How to prepare coal gangue reuse grinding mill equipment?
Coal gangue after grinding mill has a wide range of applications, especially in the coating industry and papermaking, which will be vigorously developed in the future. The prospect of development and utilization of coal gangue is quite optimistic. Raymond mill is a common equipment for processing coal gangue. The equipment covers a small area and has strong processing capacity.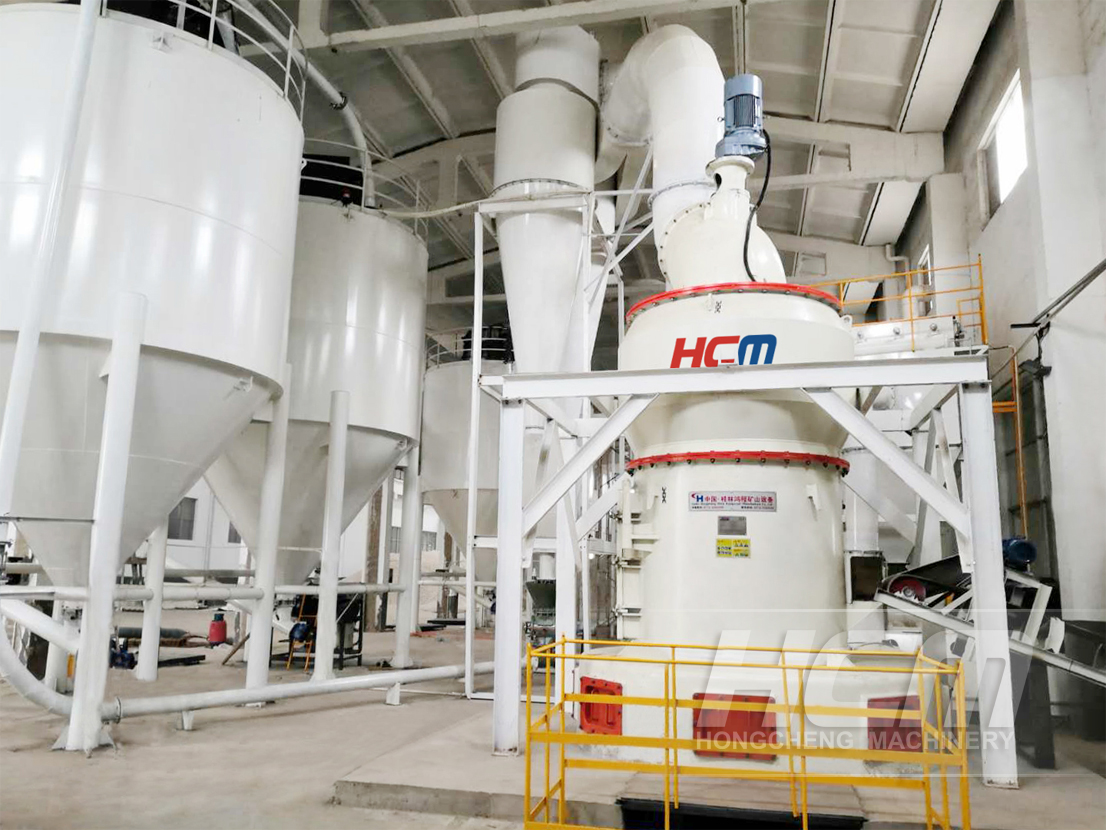 New coal gangue Raymond Mill Based on HCMilling(Guilin Hongcheng) -HC Vertical pendulum grinding mill
  *Feed size*:≤30mm
  *whole machine power*:85-362KW
  *Production capacity*:1-45t/h
  *Finished product particle size*:0.022-0.18mm
*application area*:The mill is a new generation of traditional Raymond mill. It is widely used in papermaking, coatings, plastics, rubber, ink, pigment, building materials, medicine, food and other production and life fields.
  *Practical material*:It has high-yield and efficient grinding ability for various non-metallic mineral materials with Mohs hardness below grade 7 and humidity below 6%. For example, talc, calcite, calcium carbonate, dolomite, potassium feldspar, bentonite, kaolin, clay, graphite, clay, zircon sand, bentonite and other non minerals have good grinding effect.
Model

No. of grinding rollers

Grinding ring diameter

(mm)

Maximum feed

(mm)

Finished particle

(mm)

Capacity

(t/h)

Whole machine power

(kw)

HC1000

3

1000

≤25

0.022-0.18

1-6.5

85-101

HC1300

4

1300

≤30

0.038-0.18

2-12

165-180

HC1500

4

1500

≤30

0.038-0.18

3-15

242

HC1700

5

1700

≤30

0.038-0.18

6-25

342-362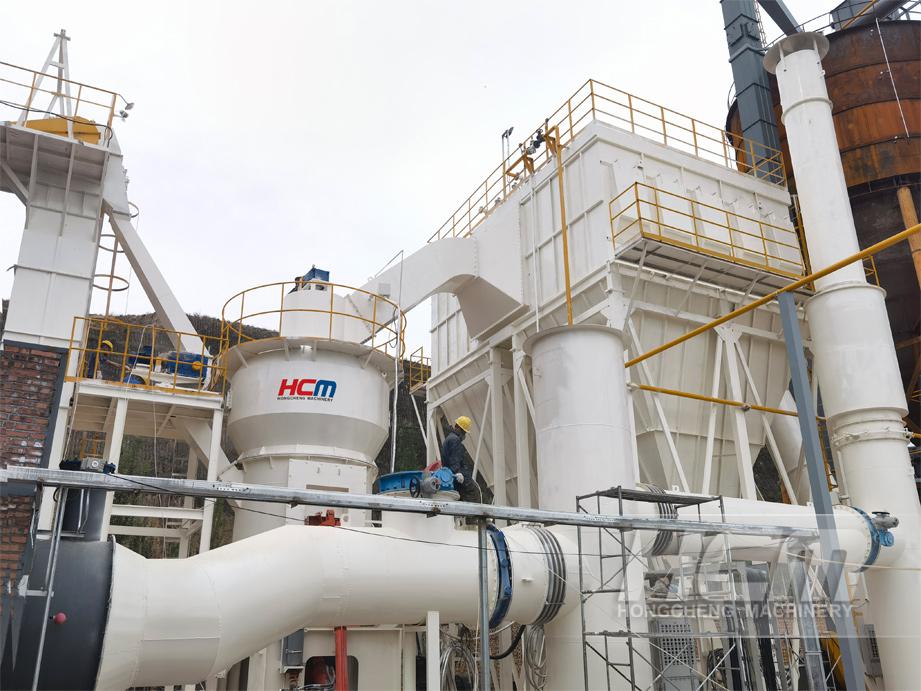 Many enterprises will choose-HLM vertical roller mill:
  【Pitch diameter of grinding disc】:800-5600mm
  【Raw material moisture】:≤15%
  【Product moisture】:≤1-6%
  【Capacity】:1-700t/h
  【Motor power】:450-6700KW
  【Product features】:It integrates drying, grinding, grading and transportation, with high output, low energy consumption, low maintenance cost, wide application range, small floor area and high cost performance.
【Focus area】:It focuses on the grinding and processing of non-metallic minerals with Mohs hardness below grade 7 and humidity within 6%, such as coal mine, cement, slag, gypsum, calcite, barite, fluorite and marble. The product has good performance.
Model

Pitch diameter of grinding disc (mm)

Capacity

(t/h)

Raw material moisture

Pulverized coal fineness

Motor power

(kw)

HLM28/2M

2200

36-45

<15%

R0.08=10%-15%
(Fineness of pulverized coal for blast furnace coal injection:200mesh80% full pass)

450/500

HLM29/2M

2400

45-56

<15%

560/630

HLM30/2M

2500

45-56

<15%

710/800

HLM34/3M

2800

45-56

<15%

900/1120

HLM42/4M

3400

45-56

<15%

1400/1600

HLM45/4M

3700

45-56

<15%

1800/2000

HLM50/4M

4200

45-56

<15%

2500/2800

HLM56/4M

4800

45-56

<15%

3150/3500
HCMilling(Guilin Hongcheng) will professionally create high-quality coal gangue grinding mill for customers and provide intimate after-sales service while ensuring quality.
If you have coal gangue to be processed or have coal gangue to be processed, please contact mkt@HCMilling(Guilin Hongcheng)illing.com or call at +86-773-3568321, HCMilling(Guilin Hongcheng) will tailor for you the most suitable grinding mill program based on your needs, more details please check www.HCMilling(Guilin Hongcheng)illing.com.