Kaolin superfine grinding mill is the equipment that grinds the fineness of kaolin into superfine powder below 325 mesh. With the changing market demand, kaolin superfine grinding is constantly moving towards large-scale, large-scale and fine. Kaolin grinding mill model is no longer limited to one. What are the specific models of kaolin ultrafine mill? How much is the approximate price? The detailed interpretation is as follows: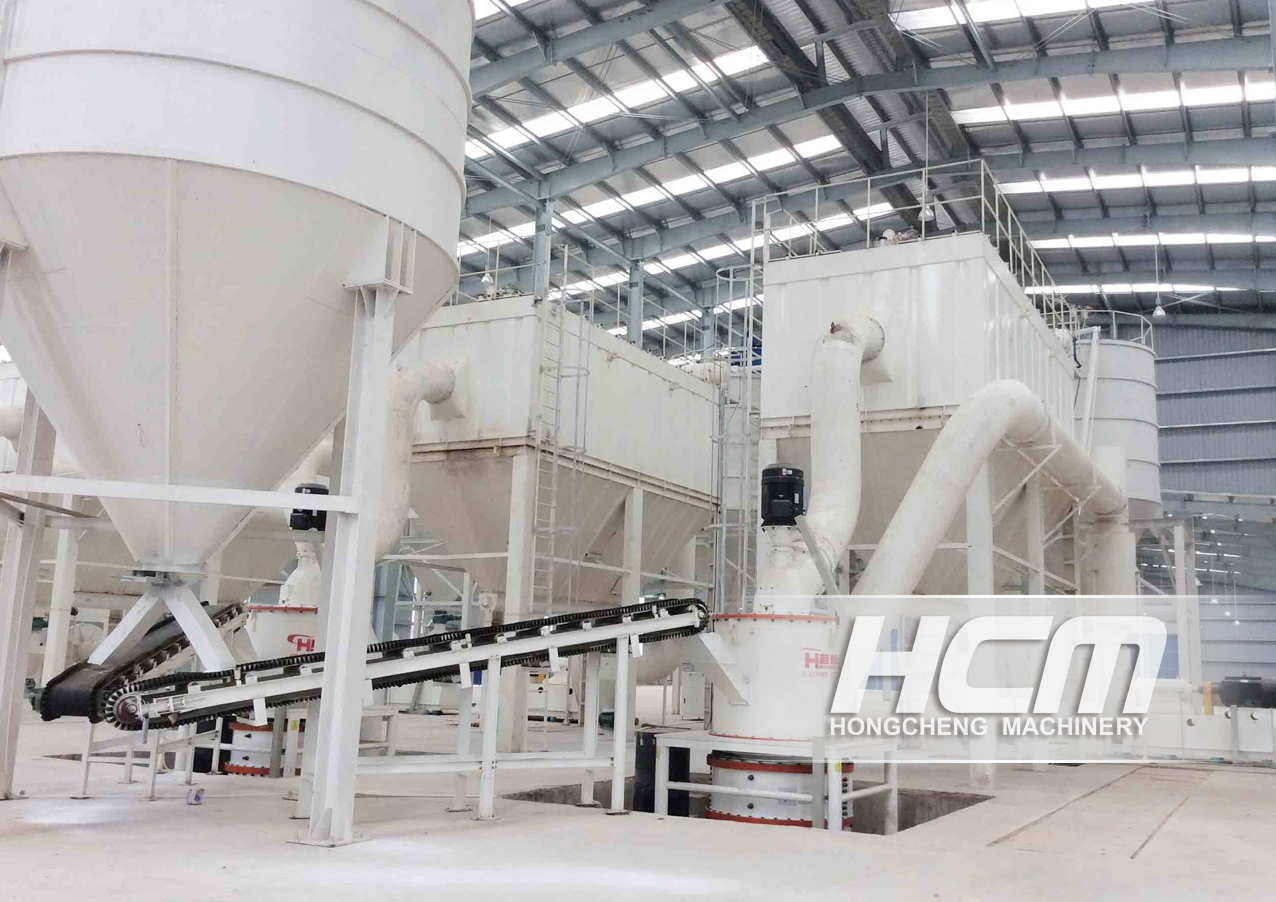 What are the models of kaolin ultrafine mill?
Taking the equipment produced by HCM grinding mill manufacturer as an example, the fineness is 3-45 μ m. Kaolin ultrafine mills with a capacity of 1-40t / h generally include hlmx1000, hlmx1100, hlmx1300, hlmx1500, etc.
The specific models, specifications and parameters of HCMilling(Guilin Hongcheng) kaolin ultrafine mill are listed as follows::
Model

Grinding disc diameter(mm)

Moisture of raw material into the mill

Product fineness

Capacity

HLMX1000

1000

≤5%

7μm-45μm 
the fineness can reach 3μm
(With multi-head high fine powder classification system)

3-12

HLMX1100

1100

≤5%

4-14

HLMX1300

1300

≤5%

5-16

HLMX1500

1500

≤5%

7-18

HLMX1700

1700

≤5%

8-20

HLMX1900

1900

≤5%

10-25

HLMX2200

2200

≤5%

15-35

HLMX2400

2400

≤5%

20-40
Note: in addition to the kaolin superfine grinding model of HCM given above, we also support professional customization. As long as users have needs, HCM can try its best to meet them!
What is the current price of kaolin ultrafine mill?
How much is the current price of kaolin ultrafine mill? HCM adheres to the attitude of being responsible for customers. We can't give you a quotation directly. After all, the prices of kaolin superfine grinding under different specifications are very different. The overall economic development and consumption level of different businesses are not unified. There are some developed special economic zones, as well as some areas focusing on the middle and low-level consumer market. We need to decide according to the actual choice of customers.
If you are willing to know more about it, you are welcome to consult our customer service online for free at any time. Here are professional kaolin ultrafine mill sales engineers to answer you in detail online in real time! Please contact mkt@HCMilling(Guilin Hongcheng)illing.com or call at +86-773-3568321, HCMilling(Guilin Hongcheng) will tailor for you the most suitable grinding mill program based on your needs, more details please check www.HCMilling(Guilin Hongcheng)illing.com.