In the solid waste residue market, which manufacturer's special solid waste residue grinding equipment is more professional? As a professional manufacturer and supplier of solid waste slag grinding equipment, HCMilling(Guilin Hongcheng) continues to pay attention to the development of solid waste slag. According to the development demand of solid waste recycling, HCM has developed a new type of vertical roller mill equipment. It has higher grinding efficiency and better grinding advantages. The tailing slag production line provided by HCM has a scientific and reasonable process flow, which is welcomed by new and old customers and friends.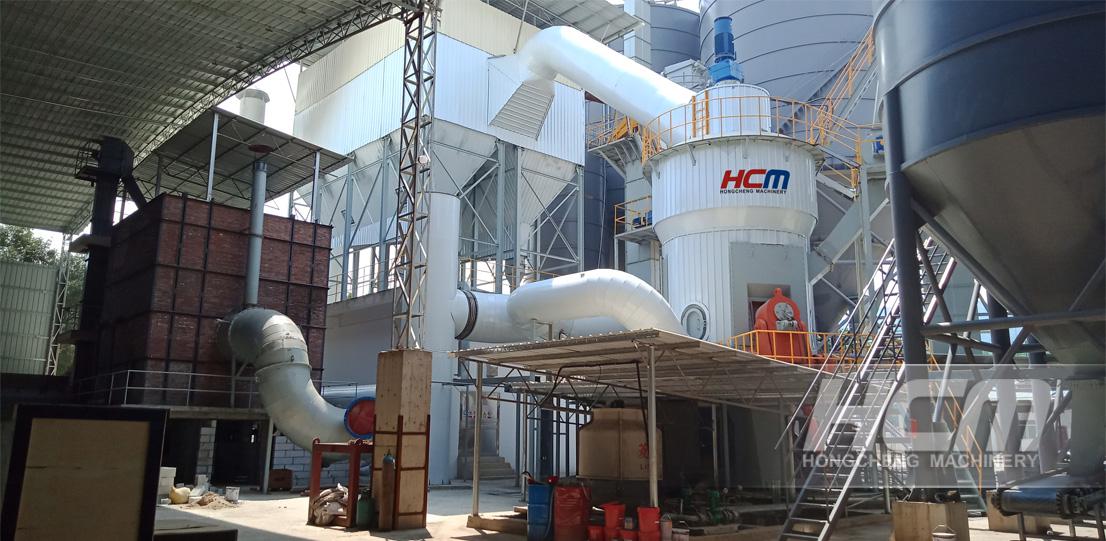 Market value of tailings slag
The comprehensive utilization of tailings mainly includes two aspects: First, the tailings are re selected as secondary resources to recover useful minerals;Second, the direct utilization of tailings is used for filling, mining, road construction, preparation of organic fertilizer and building materials (cement, brick, aerated concrete, refractory, glass, ceramsite, glass ceramics, etc.). The tailings can also be used together, that is, the valuable components in the tailings can be comprehensively recovered first, and then the tailings can be directly used to realize the comprehensive utilization of tailings.
Price of tailings vertical roller mill
HCMilling(Guilin Hongcheng) pays attention to the development direction of solid waste slag such as tailings, water slag, steel slag and slag. The new vertical roller mill equipment developed by us is an advanced equipment conducive to turning waste into treasure and realizing the value of recycling. The vertical roller mill equipment integrates crushing, drying, milling, grading and powder collection. It can solve the disadvantages of low production and high consumption of ordinary industrial mills, and can become an excellent equipment for increasing production and income.
Mineral powder mill produced by HCM- HLM vertical roller mill - grinding equipment
  〖Product fineness〗:22-180μm
  〖Production capacity〗:5-700t/h
  〖Grinding filed〗:It is aimed at various non-metallic mineral materials with Mohs hardness below grade 7 and humidity within 6%. The mill is widely used in power, metallurgy, cement, chemical industry, solid waste residue, rubber, coating, ink, food, medicine and other production fields.
〖Performance characteristics〗:It integrates drying, grinding, grading and transportation. It has the characteristics of high grinding efficiency, low power consumption, large feed particle size, easy adjustment of product fineness, simple equipment process flow, small floor area, low noise, small dust, simple use and maintenance, low operation cost and low consumption of wear-resistant materials.
What is the price of tailings vertical roller mill? To understand the equipment quotation, first understand the complete set of grinding production line solutions required. As a high-tech enterprise with sufficient experience, HCM can customize a reasonable and scientific complete grinding production line solution for you around the grinding fineness, production capacity and equipment installation area of the project, customize scientific and reasonable equipment quotation, and create considerable market value.
Introduction of technological process of tailings slag production line
The technological process of HCM tailings production line is scientific, including crushing, grinding, grading and powder collection. If you want to know more about the equipment, you are welcome to visit the factory.
  1、The crusher breaks the raw ore;
  2、The materials to be ground are sent to the center of the rotating grinding disc by the air lock feeding equipment. Under the pressure of the grinding roller, the materials are crushed by extrusion, grinding and shearing.
  3、The milled materials are blown up by the high-speed air flow at the air ring. On the one hand, the materials with coarse particle size are blown back to the grinding plate for re grinding. On the other hand, the suspended materials are dried, and the fine powder is brought into the grading machine by hot air for grading.
  4、The qualified fine powder flows out of the mill with the gas and is collected by the dust collection equipment as the product.
New and old customers and friends of tailings mill are welcome to come to the factory at any time to understand the equipment characteristics, product quotation and other details of the special solid waste slag vertical roller mill developed by HCMilling (Guilin Hongcheng). HCM tailing slag production line has scientific process flow, high grinding efficiency, greater production capacity and high classification efficiency. Interested customers are welcome to call the hotline for details of the equipment. 
Please contact mkt@HCMilling(Guilin Hongcheng)illing.com or call at +86-773-3568321, HCMilling(Guilin Hongcheng) will tailor for you the most suitable grinding mill program based on your needs, more details please check www.HCMilling(Guilin Hongcheng)illing.com.