Fluorite grinding mill equipment generally refers to the production equipment for processing fluorite ore with more than 80 mesh. It mainly contains Raymond mill, vertical mill,super-fine vertical mill, ultra-fine mill, etc. According to different processing needs, we will select the most economically valuable fluorite processing equipment for customers in combination with their investment cost.
What is fluorite?
Fluorite has a Mohs hardness of about 4 and a refractive index of about 1.434. It will emit fluorescence under ultraviolet or cathode ray irradiation, so it is also called "night pearl". It is mainly used as a cosolvent for steel or aluminum smelting and for making night pearl and other handicrafts. After pulverization, it can be used in chemical industry, rubber, ceramics, construction, building materials, military cables, fiber conduction and high-precision smelting industry.
What are the processing equipment of fluorite?
1. Raymond Mill (HC pendulum grinding mill)
  【Capacity】1-55h/t
  【Fineness】80-600 mesh
    【Advantage】The fluorite processing equipment Raymond Mill(HC pendulum grinding mill) can grind materials with Mohs hardness of Grade 7 and humidity of about 6%. The equipment operates stably and reliably. It adopts special grinding materials and has long service life. It is a green environmental protection equipment.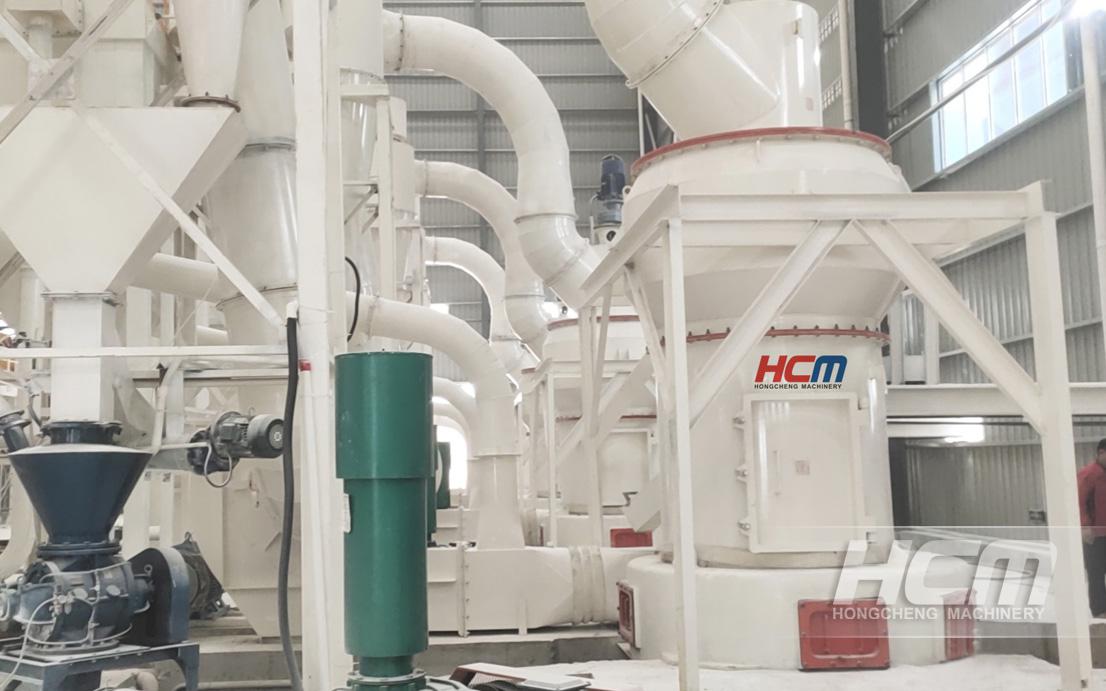 【Capacity】1-200t/h
  【Fineness】80-600 mesh
  【Advantage】Fluorite processing equipment vertical mill has high grinding efficiency. Compared with the ball mill, the energy consumption is reduced by 40% - 50%, the fineness of the treated fluorite powder is uniform, and the screening rate is as high as 99%. It has low comprehensive investment cost, small floor area and outdoor layout, which can greatly reduce the investment cost. The whole production process of fluorite grinding powder is equipped with dust removal system, and the dust collection rate is 99.9%.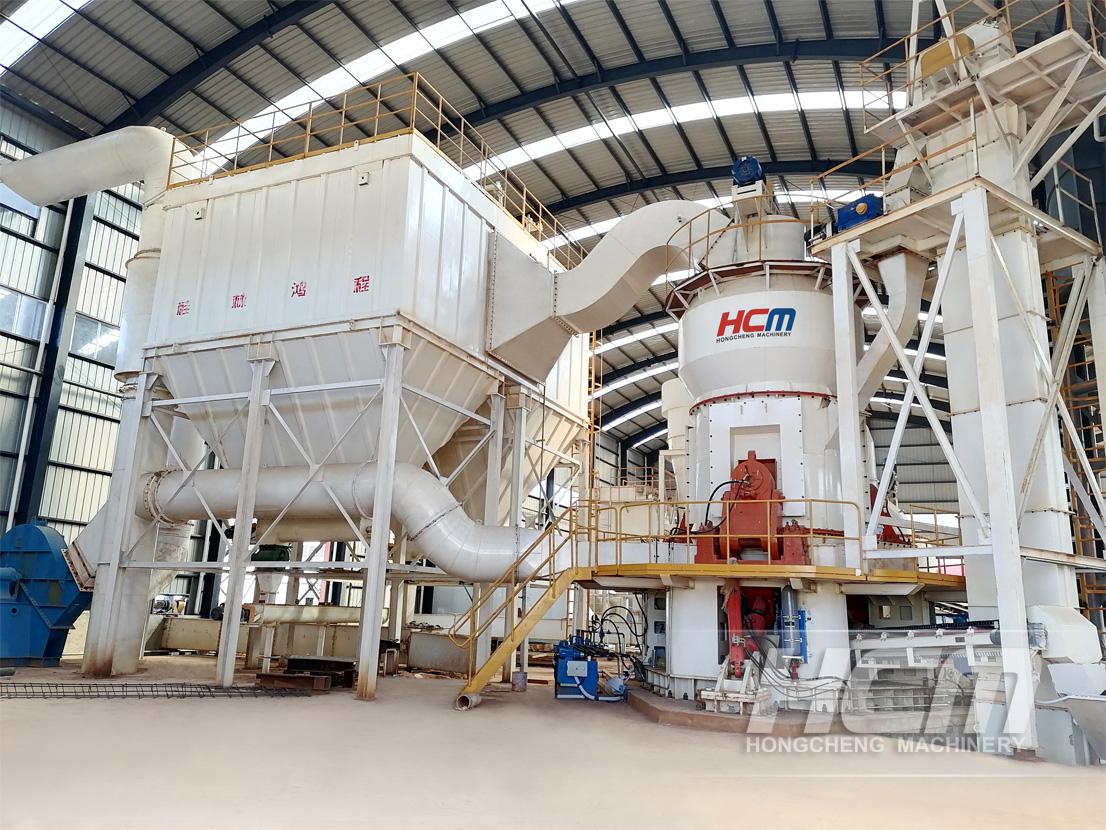 3. Superfine vertical grinding mill
  【Capacity】1—40t/h
  【Fineness】7—45μm(Secondary grading fineness up to 3μm)
  【Advantage】The ultra-fine vertical grinding machine, the processing equipment of fluorite, is the equipment that HCMilling (Guilin Hongcheng) has devoted itself to developing for 20 years. It breaks through the bottleneck of ultra-fine powder processing capacity and can replace the import bottleneck. The fluorite powder produced after secondary classification can reach 5000 mesh. The specially designed grinding curve of roll sleeve and lining plate is easier to form material layer. The product is finely graded, the new sealing structure and pulse dust removal can realize automatic dust removal.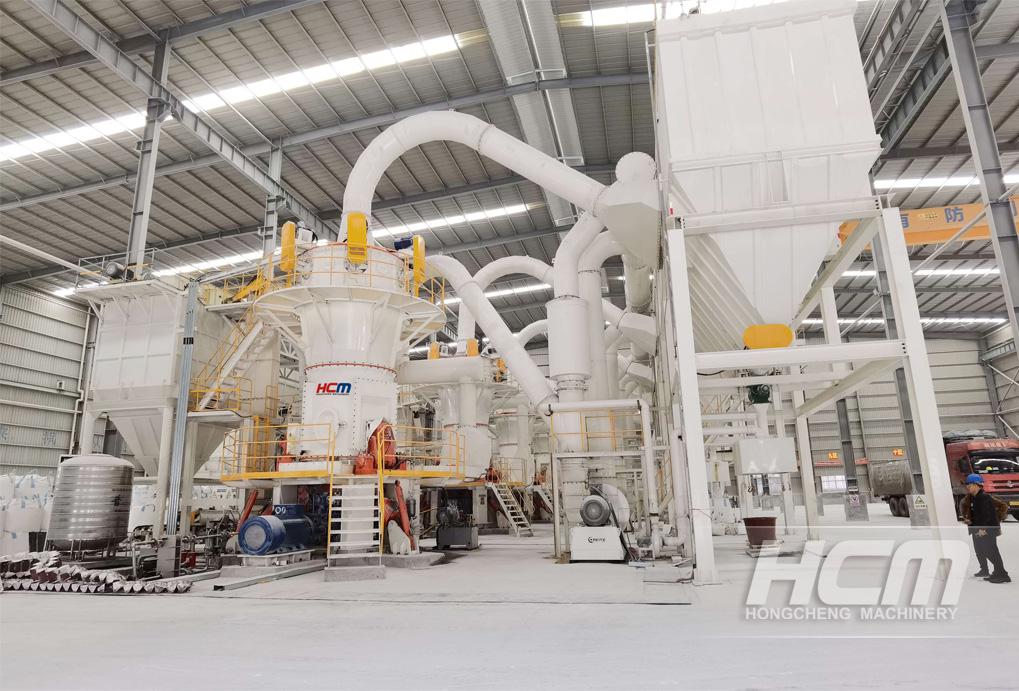 【Capacity】1—22t/h
  【Fineness】5-45μm(325-2500 mesh)
    【Advantage】HCH superfine ring roller grinding fluorite processing equipment is a new type of superfine grinding equipment newly developed by HCMilling (Guilin Hongcheng) with many years of production and R&D experience. It can grind fluorite into a fineness of D97≤5 at one timeμm。 The fluorite processing equipment covers a small area, has strong completeness, wide uses, simple operation, convenient maintenance, high cost performance and good seismic performance.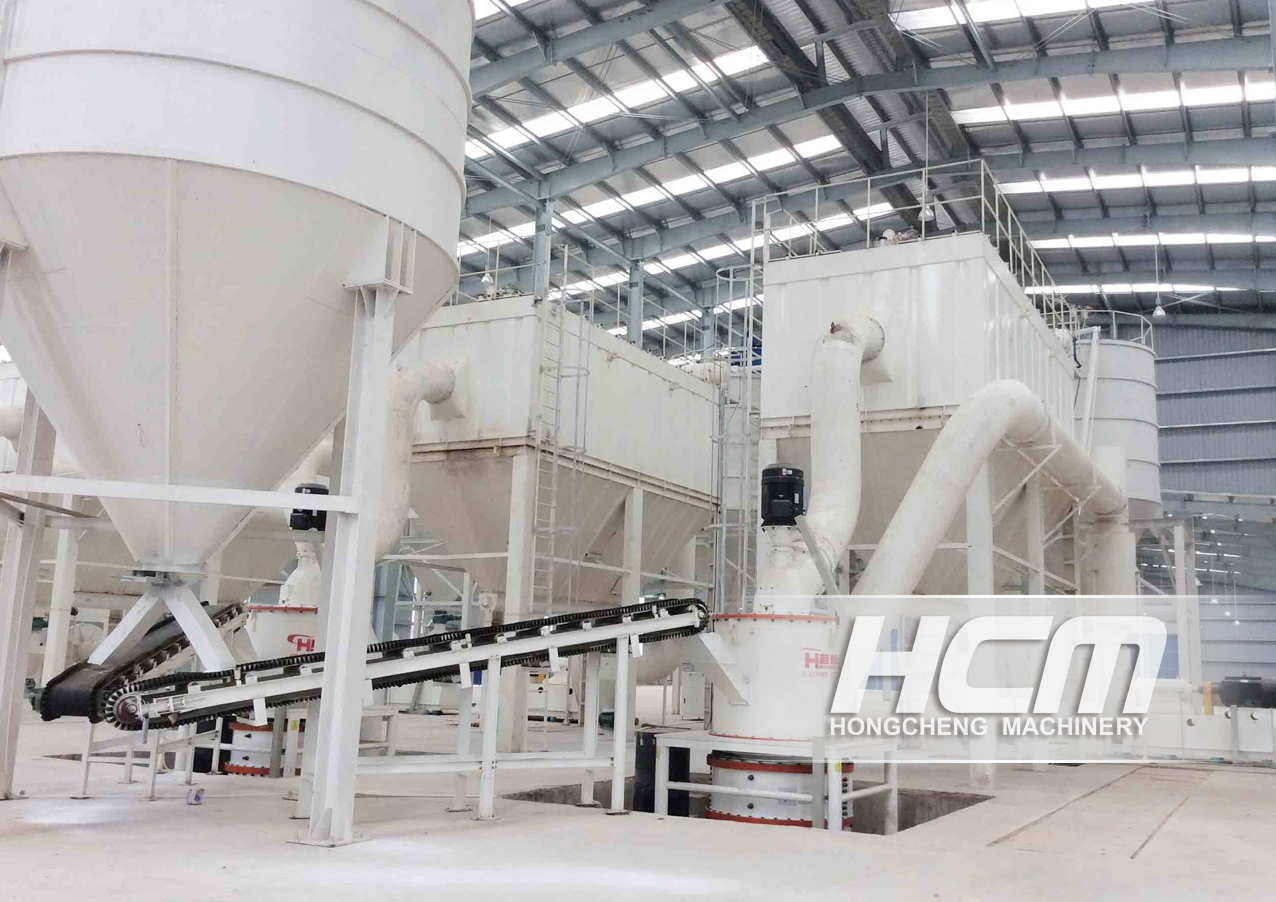 How much does a set of fluorite processing equipment cost?
After decades of deep cultivation and development, HCM has made the grinding machine manufactured by HCM famous at home and abroad with strong scientific and technological innovation strength, and has become a modern grinding enterprise integrating reputation, reputation and quality guarantee in the field of industrial grinding. At the same time, the company works together with new and old customers to create a grand blueprint and make every effort to contribute a global brand to China.
The company provides a variety of considerate services for users who purchase fluorite processing equipment, such as free on-site design and installation of equipment, free training of technicians to use equipment, regular return visit and maintenance of equipment, after-sales failure and on-site maintenance. The processing equipment of fluorite is developed, produced and sold directly by HCMilling (Guilin Hongcheng). There is no middleman to earn price difference, and the prices vary.
If you are in need of any non-metallic grinding mill, contact mkt@hcmilling.com or call at +86-773-3568321, HCM will tailor for you the most suitable grinding mill program based on your needs, more details please check www.hcmilling.com.