What are the specific types of superfine grinding mill? For manufacturers gradually pursuing market scale and refinement, it is essential to have an ultra-fine mill. It can be applied to a variety of materials. It is an ideal equipment for large-scale production of ultra-fine powder with high efficiency, high yield, environmental protection and energy saving.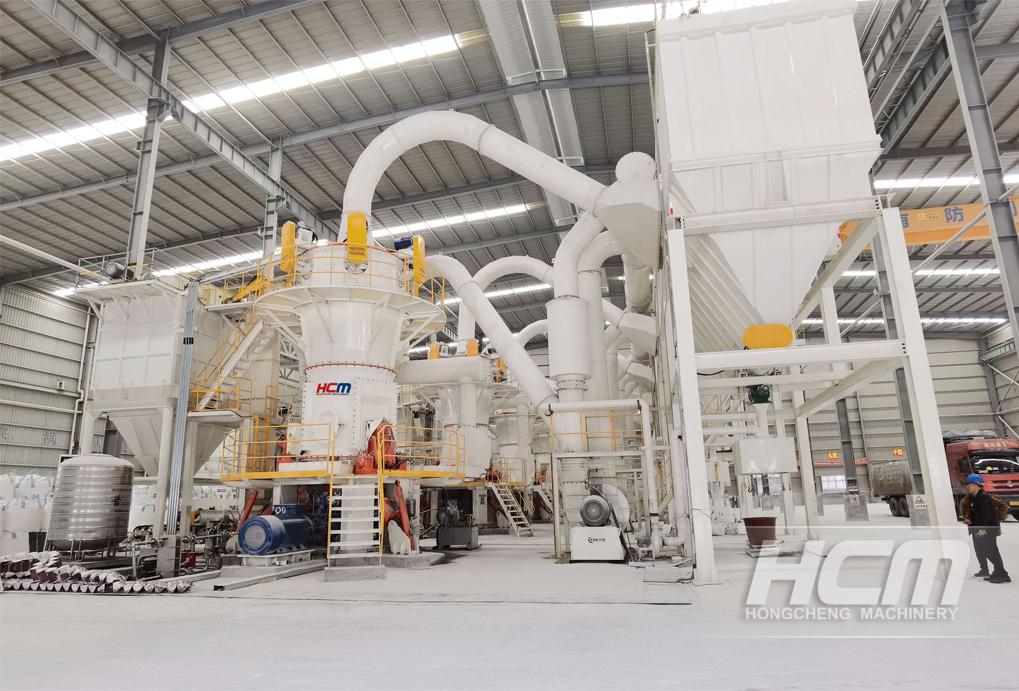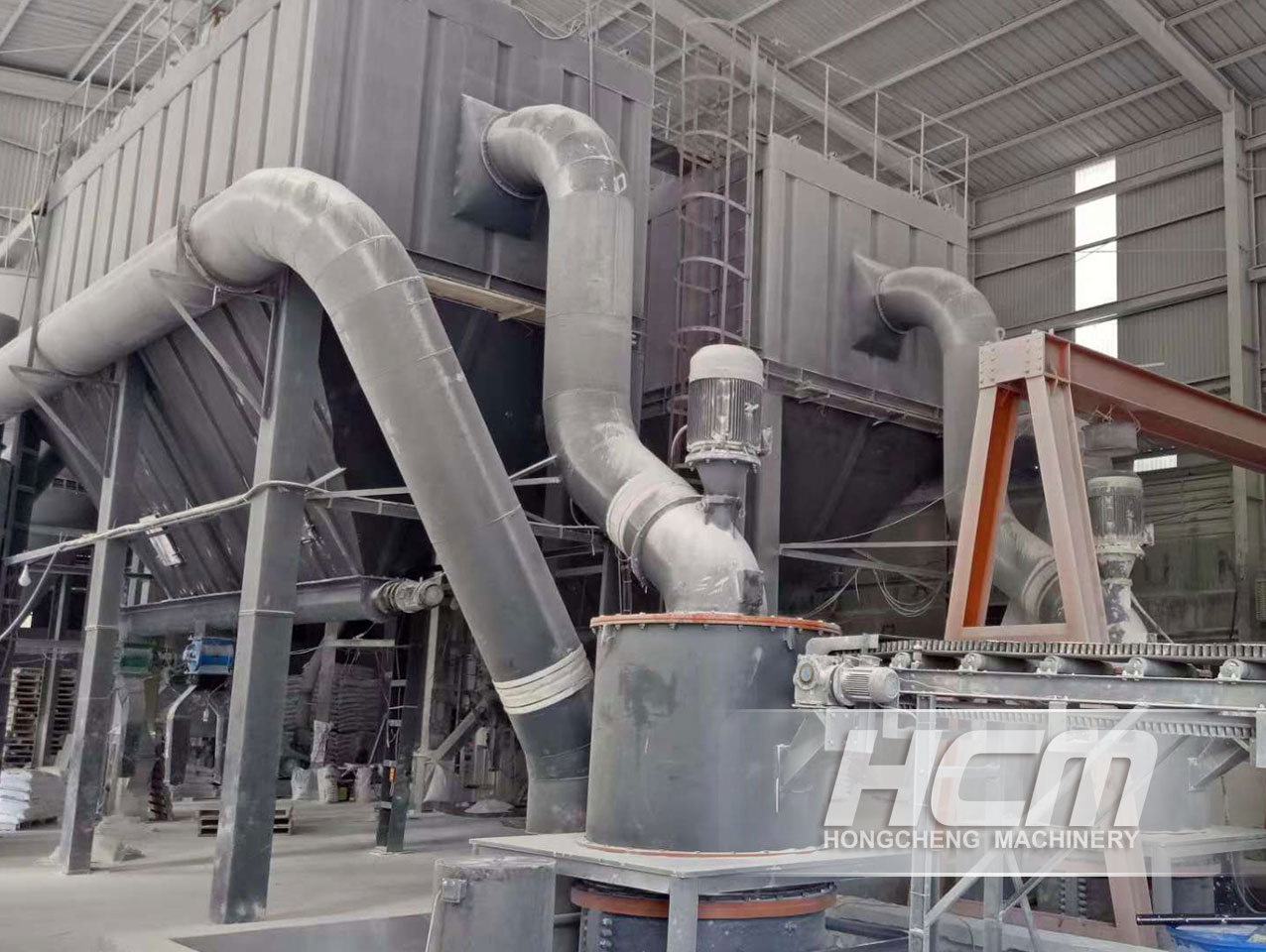 Classification of superfine grinding types
In the market, we often see HLMX super-fine vertical grinding mill and HCH ultra-fine ring roller mill. They have their own characteristics and are ultra-fine mills with high demand in the market.
HLMX super-fine vertical grinding mill overcomes the problem that many traditional ultra-fine powder processing equipment have low production capacity and can not be produced on a large scale, and the technical performance of the equipment is improved. It can replace the imported ultra-fine mill, with small floor area, less system equipment and product fineness of 7-45μM any adjustment. It adopts a secondary grading system with a fineness of up to 3μm。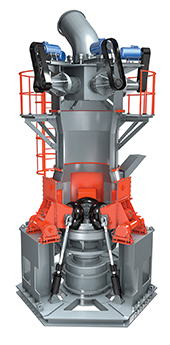 HCH ultra-fine ring roller mill can be adjusted arbitrarily between 325 mesh and 2500 mesh as required, and the product fineness can reach D97≤5 at one time μm。It has the advantages of small floor area, simple operation, convenient maintenance and stable performance. It is an energy-saving and consumption reducing equipment for ultra-fine powder processing. It can be used for ultra-fine grinding of various non-metallic minerals with Mohs hardness below grade 7 and humidity below 6%.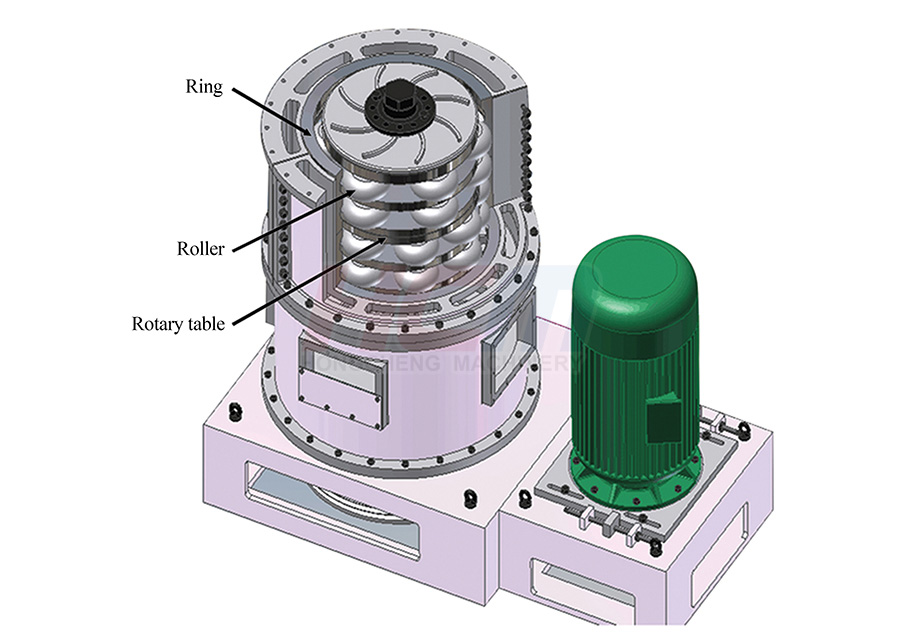 Model parameters of different superfine grinding types
The feed particle size of the two ultra-fine grinding mill types is 50mm. There are many models of ultra-fine grinding mill, and the production capacity of ultra-fine mill should also be determined according to the model. The main parameters of HLMX super-fine vertical grinding mill are as follows:
Model

Grinding disc diameter(mm)

Moisture of raw material into the mill

Fineness of finished product

Capacity

HLMX1000

1000

≤5%

7μm-45μm 
The smallest fineness can reach 3 μ m  

(equipped with multi head high fine powder classification system)

3-12

HLMX1100

1100

≤5%

4-14

HLMX1300

1300

≤5%

5-16

HLMX1500

1500

≤5%

7-18

HLMX1700

1700

≤5%

8-20

HLMX1900

1900

≤5%

10-25

HLMX2200

2200

≤5%

15-35

HLMX2400

2400

≤5%

20-40
Note: due to different materials and different output, the above data are for reference only.
The main parameters of HCH ultrafine ring roller mill are as follows:
| | | | | | |
| --- | --- | --- | --- | --- | --- |
| Model | Feed size(mm) | Product fineness(mm) | Capacity(t/h) | Weight(t) | Power of whole machine(kw) |
| HCH780 | ≤10 | 0.04-0.005 | 0.7-3.8 | 17.5 | 144 |
| HCH980 | ≤10 | 0.04-0.005 | 1.3-6.8 | 20 | 237 |
| HCH1395 | ≤10 | 0.04-0.005 | 2.6-11 | 44 | 395 |
| HCH2395 | ≤10 | 0.04-0.005 | 5-22 | 70 | 680 |
Fineness

(mesh)
Capacity

(kg/h)

400

600

800

1250

1500

2500

HCH780

3200-3800

2200-2800

1800-2200

1200-1800

1000-1200

700-900

HCH980

6000-6800

4500-5000

3900-4500

2500-3000

2100-2500

1300-1600

HCH1395

10000-11000

8000-8500

6200-7800

4200-4800

3600-4200

2600-3100

HCH2395

20000-22000

16000-17000

12400-15600

8400-9600

7200-8400

5200-6200
Note: the above takes the processing of calcite (feed rate ≤ 10) as an example. Due to different materials and different output, the above data are only for reference.
What are the prices of different superfine grinding mill types?
Different types of ultra-fine grinding mill, the price is also different. Similarly, the grinding of materials is also different. "What is the price of superfine grinding mill?" different types of superfine grinding have different grinding processes and production capacity. With the larger type and model of ultra-fine grinding, the price of ultra-fine grinding is higher, on the contrary, ultra-fine grinding is cheaper. Different manufacturers have different strength and production. If you want to inquire about the prices of different ultra-fine grinding types in detail, HCMilling (Guilin Hongcheng) has been deeply engaged in the industry for 30 years. There is no middleman and sales between manufacturers. You can make a pair of fixed systems according to the needs of different customers to meet the needs of different users.
If you are in need of any non-metallic grinding mill, contact mkt@hcmilling.com or call at +86-773-3568321, HCM will tailor for you the most suitable grinding mill program based on your needs, more details please check www.hcmilling.com.