Talc is a silicate with low hardness and soft feel. It is widely distributed in China. At present, there are many talc grinding mill equipment for grinding talc into powder. However, judging from the fineness and application effect of finished products, talc powder processed by vertical grinding has been highly recognized in the industry and is the preferred equipment for people in the industry.
In terms of talc value, talc is generally ground into talc powder of 80-2500 mesh. It can be used as multi-purpose objects such as raw materials, papermaking, cables and rubber. It is not only widely used in the industry, but also has high application value and multiple effects.
HCM large scale grinding equipment for talc powder plant
The grinding equipment designed, developed and produced by HCM has advanced structure and wear-resistant materials inside. It ensures that 80-2500 mesh talc powder can be ground in the grinding process. At the same time, it has high grinding efficiency, uniform discharge particle size and high purity and whiteness of products. It is a talc grinding equipment loved by many countries.
(1)HLM vertical roller mill
HLM vertical mill is 80-600 mesh talc grinding equipment. It integrates crushing, drying, grinding, grading and transportation. The whole system has few equipment and compact structure layout, and the floor area is only 50% of that of the ball mill. It can build a site in the open air, directly reduce the investment cost of enterprises, and the hourly production capacity can reach up to 200 tons.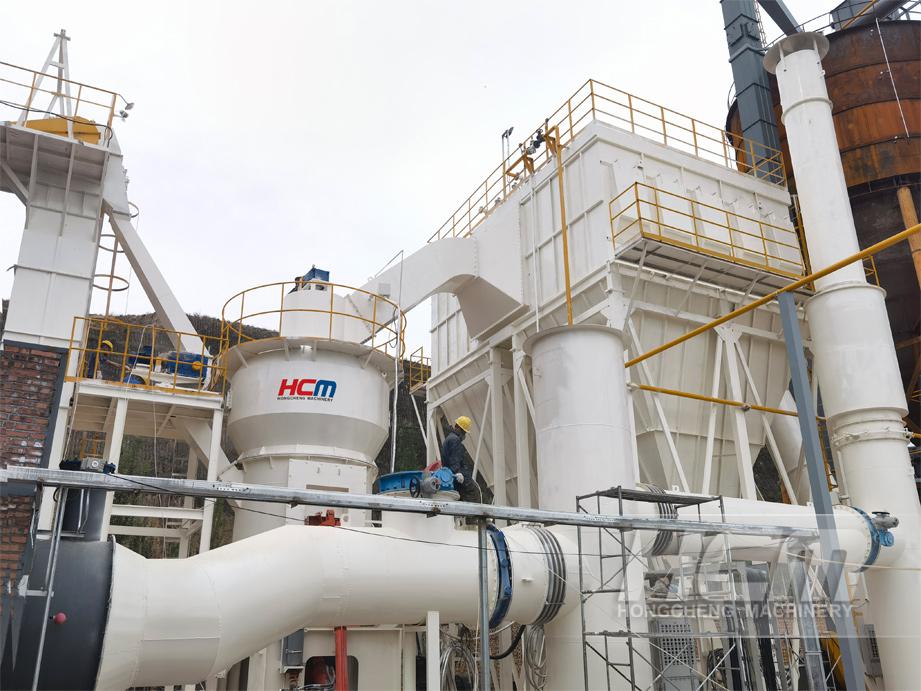 (2)HLMX super-fine vertical grinding mill equipment
HLMX superfine vertical grinding mill equipment is 325-2500 mesh talc grinding equipment. When the secondary classification system is used, the fineness is up to 3μM (3000 mesh), advanced system, strong production capacity, and the maximum production capacity is 40 tons per hour. It adopts PLC automatic control system to realize remote control in the process of talc grinding, so as to provide customers with reliable and stable production performance. The equipment operates under full negative pressure and is matched with dust removal system, which has good energy-saving and environmental protection effect.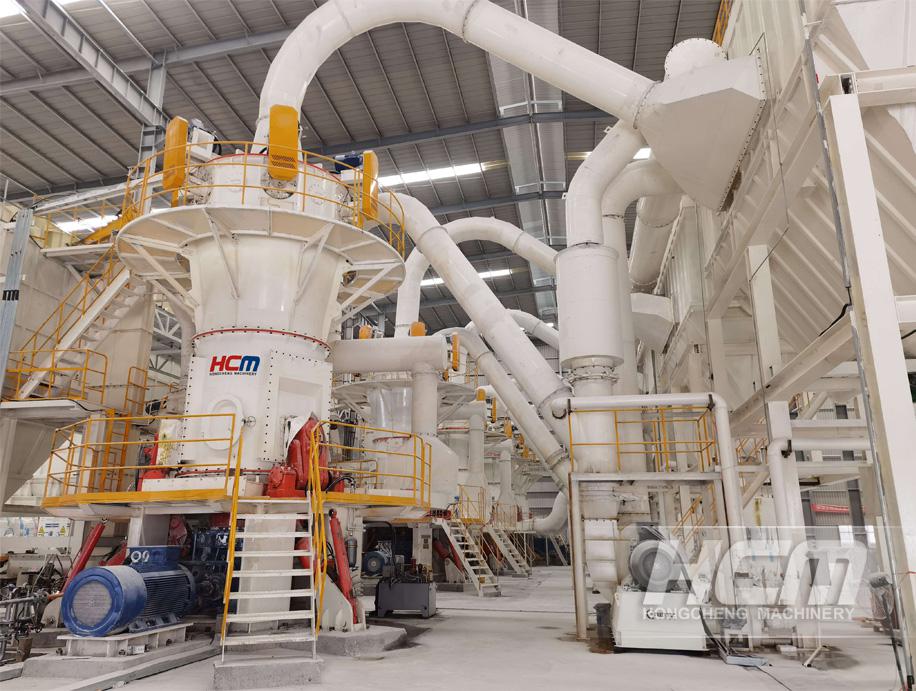 How much is a set of talc mill?
What is the price for a set of talc grinding equipment? When buying equipment, we will first consider the price factor of "large-scale" talc grinding equipment production line. In fact, the price of a set of talc grinding equipment is mainly related to production output, fineness, manufacturer, equipment production process, production line configuration, etc. "the finer the configuration, the higher the price". Of course, this also means that the higher the customer's later income. As a high-tech enterprise with the mission of R & D and manufacturing pulverizers, HCM has been promoting the strength and expansion of the industry with the business philosophy of quality and service. We can provide customers with a complete set of talc grinding equipment to support customization. Address: Yangtang Industrial Park, Xicheng Economic Development Zone, Guilin, Guangxi, China(Guilin Hongcheng Mining Equipment Manufacturing Co., Ltd.)
HCMilling(Guilin Hongcheng) has many cases of talcum powder. If you are very optimistic about the production project of talc grinding equipment, please contact mkt@hcmilling.com or call at +86-773-3568321, HCM will tailor for you the most suitable grinding mill program based on your needs, more details please check www.hcmilling.com.