Which potassium ore Raymond mill production line is used to mill potassium ore with higher output? Higher powder capacity? HCMilling (Guilin Hongcheng), the ore mill manufacturer, provides new Raymond mill equipment to meet the production demand of 80-400 mesh potassium ore milling project. HCM customizes the exclusive type selection and configuration scheme for customers, and the quotation of Raymond mill equipment is more reasonable and scientific.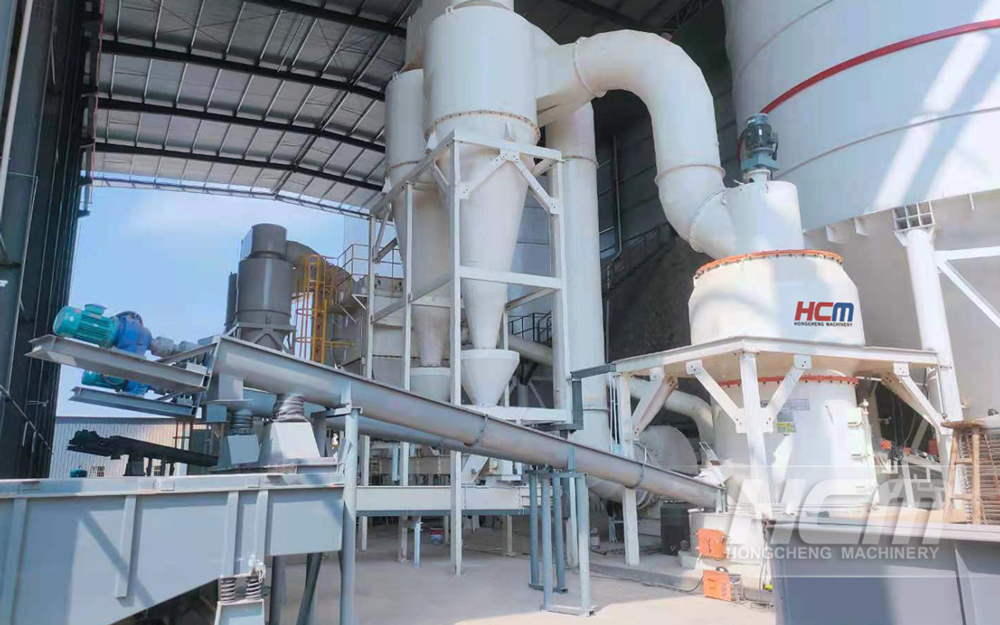 Raymond mill equipment is widely used in the field of potassium ore
In recent years, with the rapid development of glass and ceramic industry, the grinding production requirements of potassium feldspar are becoming higher and higher. The newly upgraded Raymond mill equipment can not only improve the efficiency of the whole grinding production line, but also realize environmental protection and energy-saving production. It is a special equipment to gain more favor and praise from grinding customers.
In addition to grinding potassium ore powder, HCM's new Raymond mill equipment can also be used to grind various non-metallic ores with Mohs hardness below grade 7 and humidity within 6%. Such as marble, limestone, talc, barite, dolomite, etc. Potassium ore Raymond grinding equipment has advanced and reasonable technology, more scientific design structure, more stable operation and smaller floor area. Compared with the traditional mill, it can increase production by more than 40% and save unit power consumption cost by more than 30%. It is an advanced equipment to improve the grinding efficiency and production capacity of potassium ore.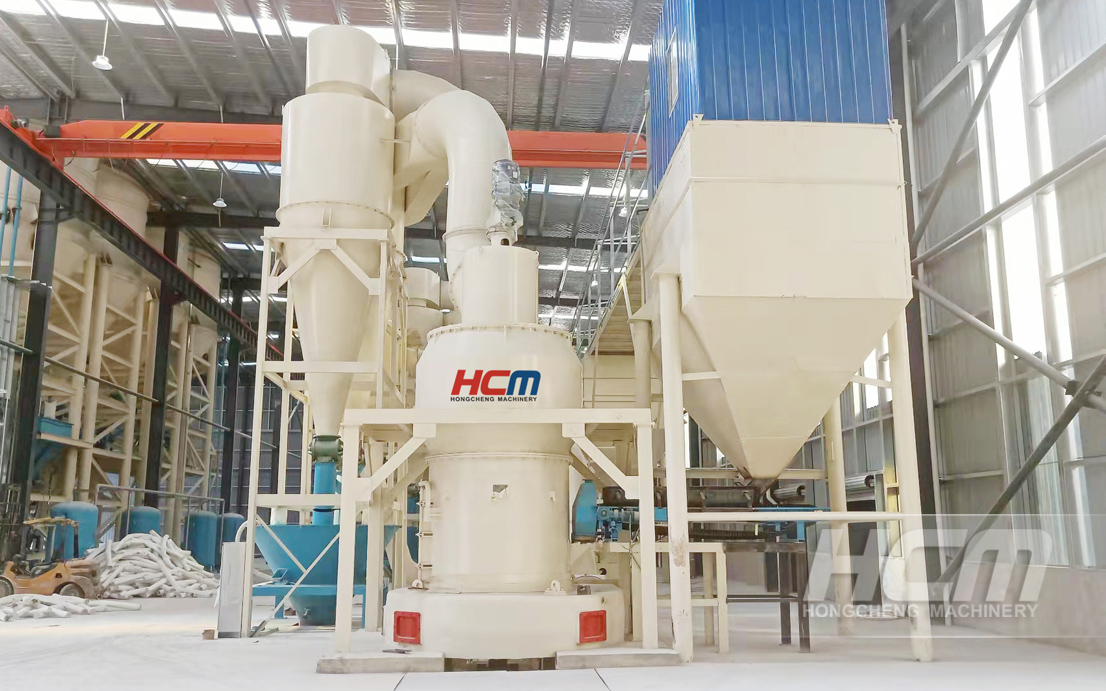 HCM's new Raymond Mill--HC pendulum grinding mill
*Production capacity *: 1-25t / h
*Particle size of finished product *: 22-180μm
*Application field*:  The pulverizer is an updated equipment of traditional Raymond mill. It is widely used in papermaking, coatings, plastics, rubber, ink, pigment, building materials, medicine, food and other production and life fields.
*Practical materials*: It has high-yield and efficient grinding ability for various non-metallic mineral materials with Mohs hardness below grade 7 and humidity within 6%. For example, talc, calcite, calcium carbonate, dolomite, potassium feldspar, bentonite, kaolin, clay, graphite, clay, zircon sand, bentonite and other non minerals have good grinding effect.
How much is a potassium ore Raymond mill production line?
How much is a Potassium feldspar grinding mill? We will customize a reasonable selection and configuration scheme according to the fineness, capacity, equipment installation area and other information provided by each project, and provide customers with a reasonable and scientific equipment quotation combined with the detailed scheme.
HCMilling (Guilin Hongcheng) has perfect pre-sales, sales and after-sales services. We respond to customers' needs 24 hours a day. In order to help customers solve their worries, we have set up offices and service centers in many regions to provide more perfect technical support and after-sales service guarantee for each project.
Customers who grind potassium ore powder are welcome to visit the HCM mill manufacturer at any time to get the details of the equipment and model selection scheme of the new potassium ore Raymond mill production line. The environment-friendly Raymond pulverizer has high powder discharge efficiency, greater production capacity and low energy consumption.
If you are in need of any non-metallic grinding mill, contact mkt@hcmilling.com or call at +86-773-3568321, HCM will tailor for you the most suitable grinding mill program based on your needs, more details please check www.hcmilling.com.