Recently, the government of the autonomous region issued the "Decision on the 2021 Guangxi Science and Technology Award", the 2021 Guangxi Science and Technology Award was announced, and the "Key Technologies and Applications of Industrial Solid Waste Preparation of High-quality Cementitious Materials" declared by HCMilling(Guilin Hongcheng) won the 2021 annual award. The first prize of Guangxi Science and Technology Progress Award.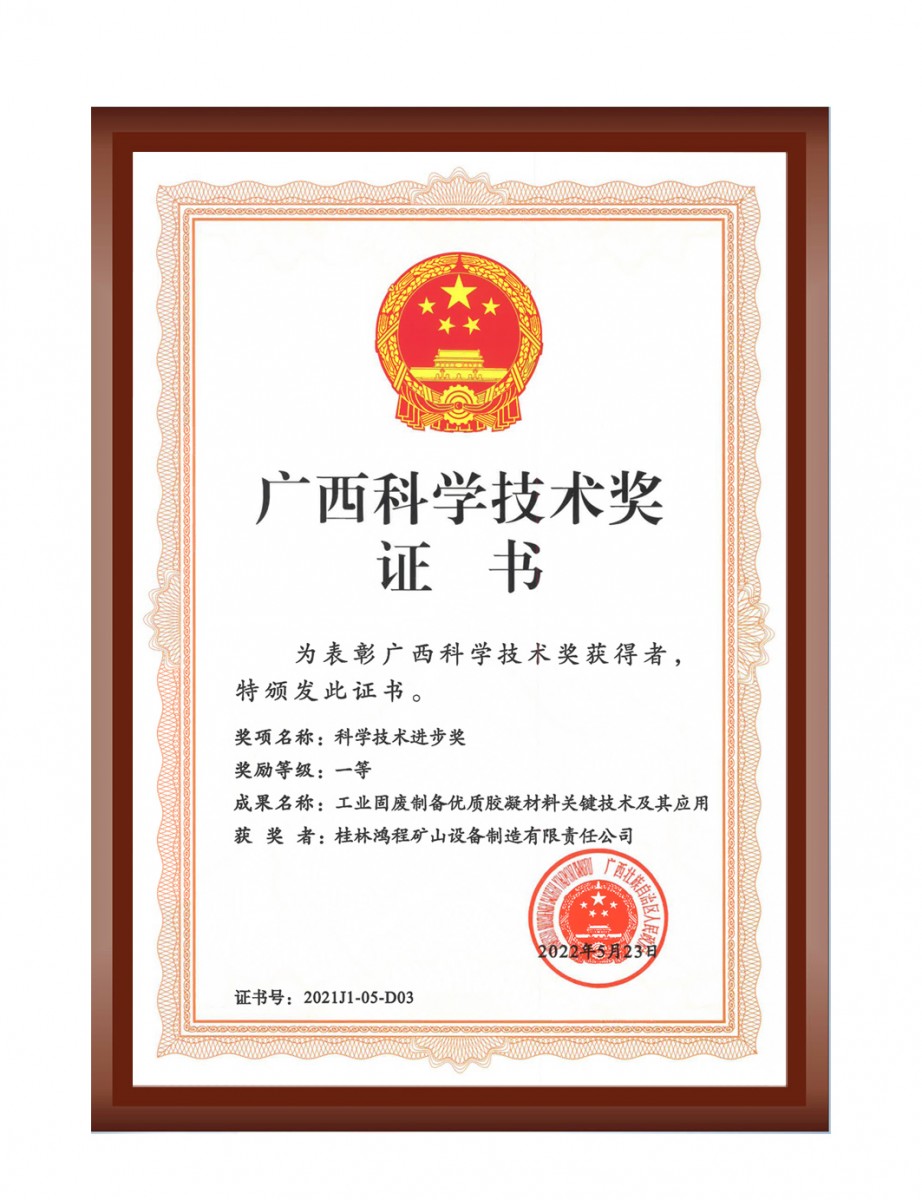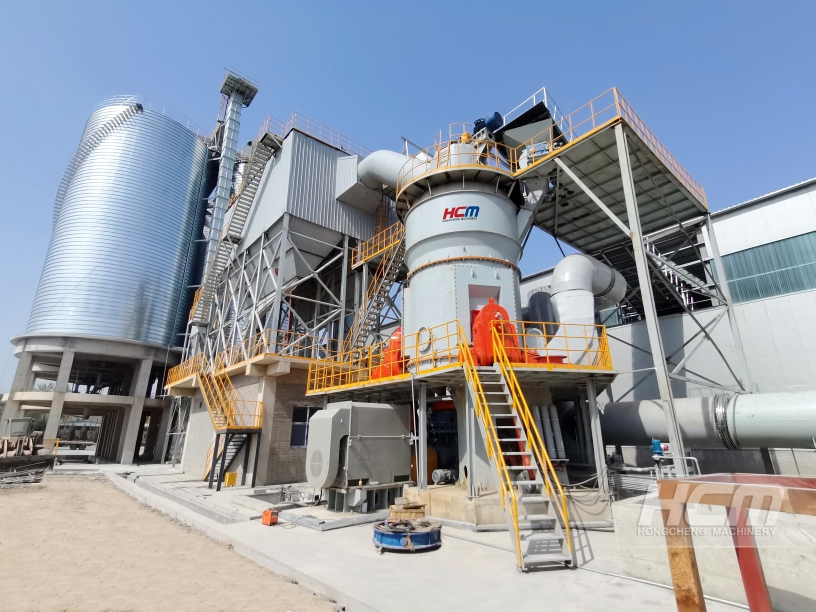 The Guangxi Science and Technology Award is the highest honor in the Guangxi science and technology session. It rewards scientific and technical personnel and organizations who have made outstanding contributions to the scientific and technological progress activities of the autonomous region. HCMilling(Guilin Hongcheng) stood out in this review, reflecting the strong strength of HCMilling(Guilin Hongcheng) in technology research and development.
Industry-university-research collaboration
In the project application, HCMilling(Guilin Hongcheng) made full use of its own advantages in product equipment, green building materials, research and development technology, etc., responded to the call of the state, and focused on the theme of green development, breaking through the key technologies and technologies for the preparation of high-quality cementitious materials from industrial solid waste. research problems of its application.
This honor is not only a full affirmation of each research team, but also a full affirmation of HCMilling(Guilin Hongcheng), which has been actively engaged in joint research and development with universities and research institutions and upstream and downstream industry chains for many years, taking multiple measures simultaneously, and attaching great importance to scientific and technological innovation.
Driven by technological innovation
For a long time, HCMilling(Guilin Hongcheng) knows that technological innovation of an enterprise is the foundation of long-term development, and always adheres to the combination of independent innovation and industry-university-research to stimulate new vitality of enterprise innovation and transformation, and form a complete R&D system.
On the one hand, the company invests 10% to 15% of its sales as research and development funds every year, and millions of yuan as training funds. On the other hand, HCMilling(Guilin Hongcheng) established a powder research center. At the same time, through platforms such as scientific research institutes and post-doctoral workstations, a series of independent intellectual property rights in the industry have been formed, and a large number of high-quality young teams have been cultivated. In order to promote the level of equipment technology Improvement and steady improvement of product quality have laid a firm foundation.
HCMilling(Guilin Hongcheng) will continue to focus on the problems faced in the field of powder processing equipment, accelerate the research and development of major scientific research projects and technological breakthroughs, promote the scientific and technological progress of the powder processing equipment industry, and make significant contributions to the coordination and unity of its own development, society and environment , and continue to make efforts to contribute to a global brand for China.
Please contact contact mkt@hcmilling.com or call at +86-773-3568321, HCM will tailor for you the most suitable grinding mill program based on your needs, more details please check www.hcmilling.com.