Quicklime scientific name calcium oxide, irregular lumps, white or off-white, opaque. Hard. Powder white. Soluble in acid, slightly soluble in water. It reacts violently with water, exothermic a lot, and its aqueous solution is strongly alkaline and corrosive. In aquaculture, quicklime has many functions. In some applications, grinding equipment is required to grind the block quicklime into calcium oxide particles. HCMilling(Guilin Hongcheng) is the manufacturer of quicklime grinding mill. The following will introduce the specific function and grinding mill equipment of water to produce lime.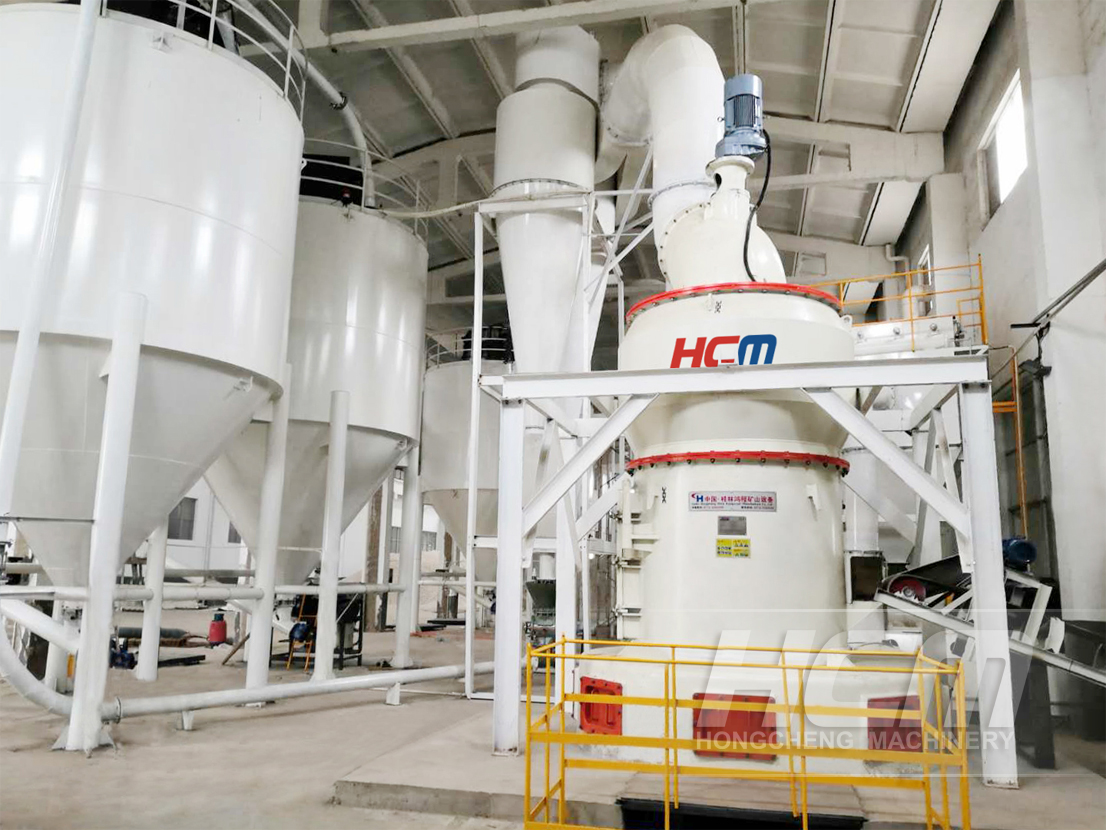 The specific role of water to produce lime:
1. Qingtang disinfection
The amount of quicklime varies from 100-1000 catties per mu (the amount is determined according to the pH of the soil and the thickness of the bottom mud), and it is dry-sprayed (water-splashing reaction after dry-sprinkling).
(1) Its fever process can have a strong killing effect on pathogenic microorganisms and even harmful organisms.
(2) Significantly improve soil pH, total alkalinity and total hardness.
(3) It has the effect of oxidation, saponification and mineralization of soil organic matter.
2. Disinfection and sterilization
Sprinkling 50-100 catties of quicklime with water per mu has a certain killing effect on bacteria, fungi and some parasites. Its suspension is better when used in combination with alum, tea bran and organic acid.
3. Kill wild fish
Quick lime 50-100 catties per mu + tea bran 20-100 catties per mu can enhance the fish-killing effect of tea bran (especially dry tea bran). At the same time, there are obvious subsequent fertilizer and water effects.
4. Change the bottom and deodorize
Quicklime is crushed to the size of a finger, one acre per pound, once every 3-5 days, and dry sprinkled in the evening. There is a significant improvement in the substrate, detoxification and deodorization effect.
5. Deal with black odor
Large pieces of quicklime can be dry sprinkled on the bottom of the turbine oxygen machine in the evening or in the morning.
It can assist in relieving the deterioration of the substrate, such as stealing death, jumping death, sulfide poisoning, and nitrous acid poisoning caused by the black odor of the substrate.
6. Kill harmful algae
An acre of 5 catties, after dissolving the water, sprinkle it on cyanobacteria, Euglena, dinoflagellates, and water spiders while it is still hot, which can directly kill harmful algae and water spider ciliates.
7. Lower pH
10 jin per mu, after the water is dissolved, splash the middle area of the pond while it is still hot in the middle of the night. This method is to achieve the effect of reducing the pH of dense green water through algae killing inhibition, provided that it is used in the middle of the night when the algae are aging.
Quicklime Grinding Mill Equipment:
1. calcium oxide Raymond mill: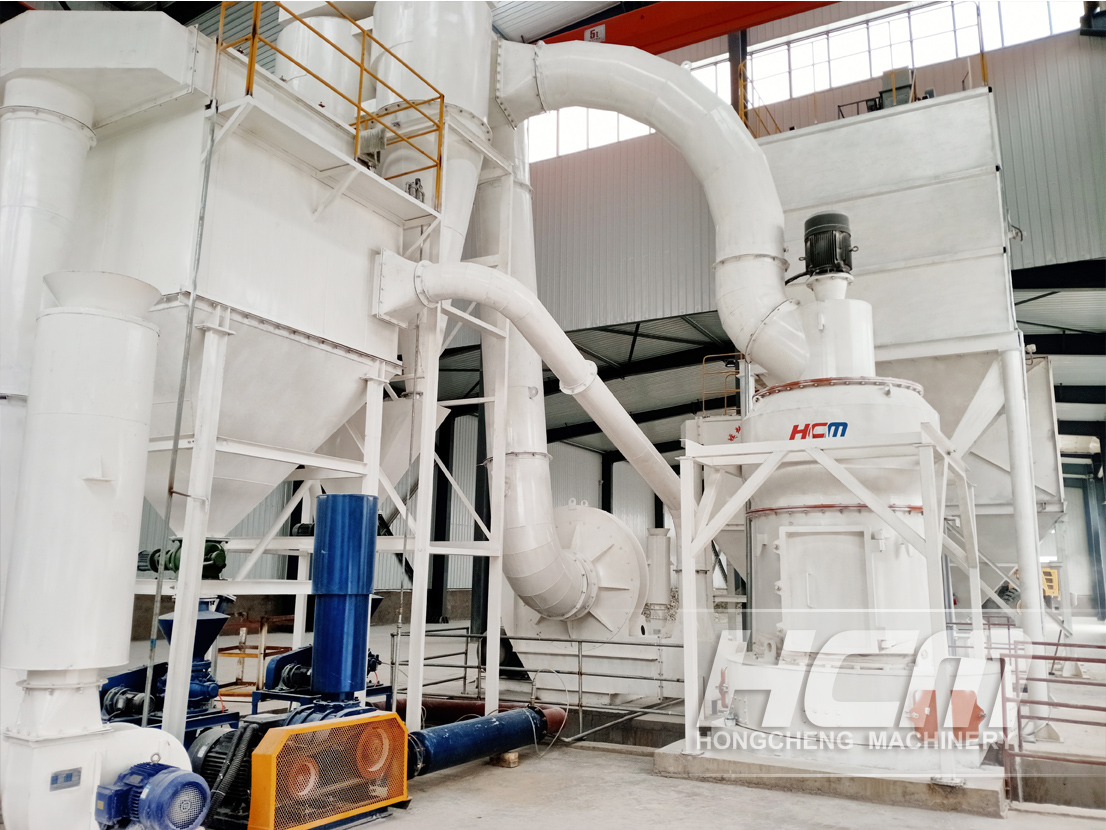 There are many kinds of calcium oxide Raymond mill equipment, HC Milling (Guilin Hongcheng)'s raymond mill calcium oxide equipment includes R type raymond mill, HC pendulum grinding mill, and HCQ reinforced raymond mill. It can produce 80~600 mesh quicklime powder. Raymond mill calcium oxide equipment is moderately priced and fully equipped, such as crushers, elevators, storage tanks, new Raymond mills, fans, feeders, dust collectors, dust collection systems, motors and other equipment. This whole set of new calcium hydroxide mill production line is reasonably priced, with mills ranging from hundreds of thousands to millions of RMB, which is suitable for the financial resources of large, medium and small enterprises. If you need a detailed price, please contact us online. After communication, we will provide a detailed quotation plan for your reference.
2. Calcium oxide vertical roller mill: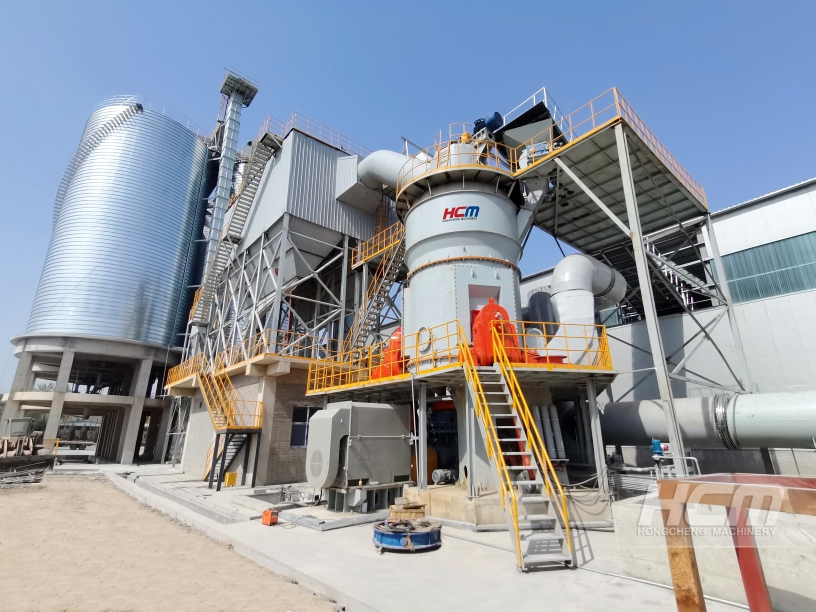 The HLM Calcium oxide vertical roller mill produced by HCMilling(Guilin Hongcheng) can not only grind calcium oxide, but also grind non-metallic minerals with a large amount of powder. Even slag with complex composition. HLM Calcium oxide vertical roller mill has the advantages of high grinding efficiency, low power consumption, large feeding particle size, easy adjustment of product fineness, simple equipment process, small footprint, low noise, low dust, easy use and maintenance, and low operating costs. , The consumption of wear-resistant materials is less and so on. Can be widely used in electric power, metallurgy, cement, chemical industry, non-metallic minerals and other industries, mainly used for cement raw meal, clinker, power plant desulfurization limestone powder, slag powder, manganese ore, gypsum, coal, barite, calcite, aluminum Bauxite and other materials are ground for processing.
If you have any needs, please contact mkt@hcmilling.com or call at +86-773-3568321, HCM will tailor for you the most suitable grinding mill program based on your needs, more details please check www.hcmilling.com.