Recently, three sets of  equipment in central China are about to enter the production stage. The production line of heavy calcium grinding mill built by HCMilling(Guilin Hongcheng) for customers adopts reinforced equipment HCQ heavy calcium grinding mill. Compared with the traditional heavy calcium Raymond mill, the capacity and performance have been significantly reinforced.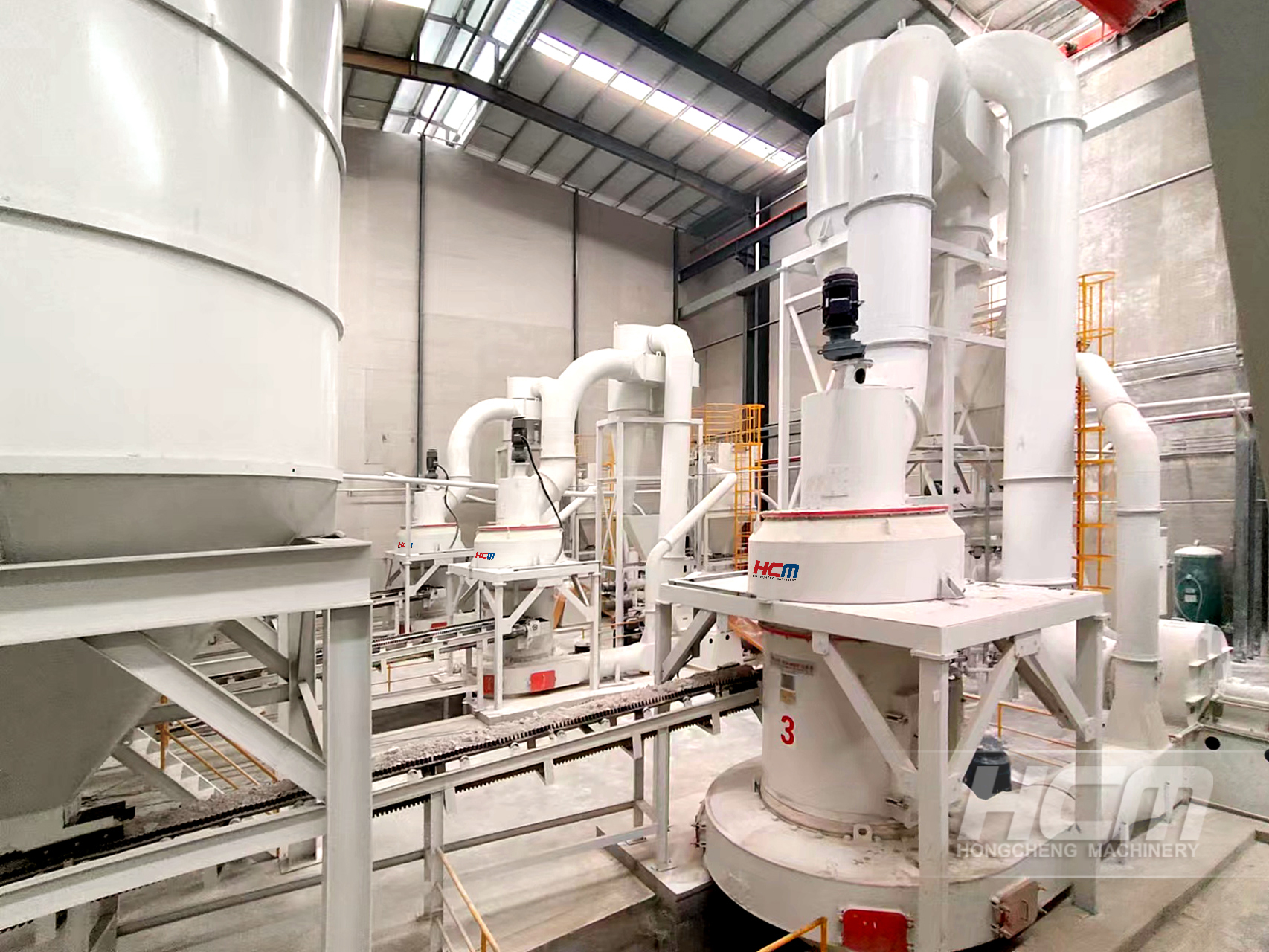 HCQ1500 reinforced calcium carbonate grinding mill
Project overview
Processing material: calcium carbonate
Fineness of finished product: 325 meshes
Annual output: about 150000 tons
Equipment used: 3 sets of HCQ1500 heavy calcium production equipment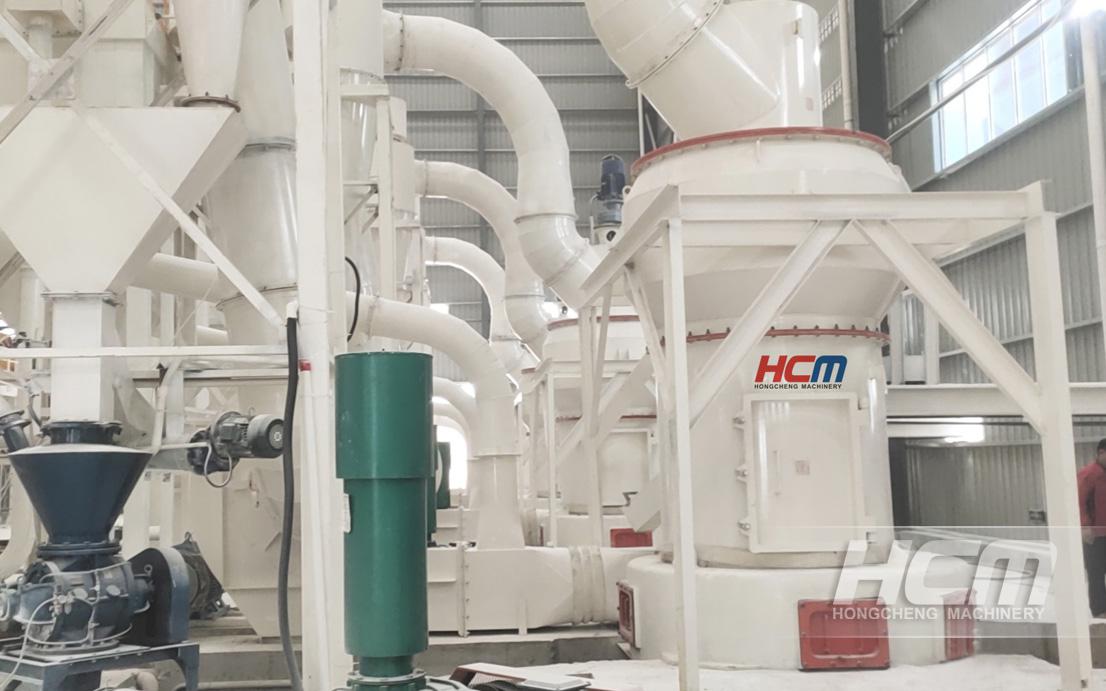 Introduction to calcium bicarbonate powder:
Heavy calcium carbonate is ground from calcite, marble, limestone and other natural carbonate minerals. It is an important non-metallic mineral material with green environmental protection, energy conservation and emission reduction, and in line with the national sustainable development. It has obvious reinforcement and whitening effects, as well as the advantages of impact resistance, easy processing, non-toxic and harmless, and low cost. 325 mesh heavy calcium powder can be mainly used in the production of putty powder, and can also be used in power plant desulfurization, artificial granite and other industries.
Introduction to professional production equipment for heavy calcium powder:
HCMilling(Guilin Hongcheng) HCQ series heavy calcium grinding mill equipment is a new type of grinding equipment based on R series pendulum mill, which is suitable for grinding limestone, calcite, dolomite and other materials. The complete production line is mainly composed of host machine, feeder, classifier, blower, pipe device, storage hopper, electric control system, collection system, etc.
Technical advantages and characteristics of HCQ reinforced calcium carbonate grinding mill:
1. High output: optimize the configuration of pipeline and fan system, reduce wind resistance and pipe wall wear, and use new large blade to ensure stable increase of output;
2. High wear resistance: the important parts are made of thickened high-quality steel, and the wear-resistant parts are made of high-performance wear-resistant materials. The whole machine has high wear resistance and reliable operation;
3. High classification accuracy: the classifier adopts a built-in large blade cone turbine classifier, and the particle size of the finished product can be adjusted arbitrarily within 80-400 meshes;
4. Convenient maintenance: the maintenance free grinding roll assembly and the new star rack structure are adopted, and the grinding ring can be replaced without disassembly, which is convenient for maintenance;
5. Green and environmental protection: Multi cyclone dedusting with residual air pulse dust collection system or full pulse dust collection system is adopted to reduce the overflow dust.
Through continuous technological innovation and brand building, HCMilling(Guilin Hongcheng) has established a good brand image and high brand awareness, and won widespread recognition from the market and customers. We always take product quality as the basis, technical innovation as the support, quality service as the guarantee, and sincerely cooperate with our customers to seek common development and create brilliance!