What equipment can grind stones into powder? A stone grinding mill or a stone crusher can do this. What are the types of stone powder grinding mills? How fine a stone can be ground into? How much electricity does it need? Most importantly, how much is a stone grinding mill? HCMilling(Guilin Hongcheng), a professional stone grinding mill manufacturer, introduces you: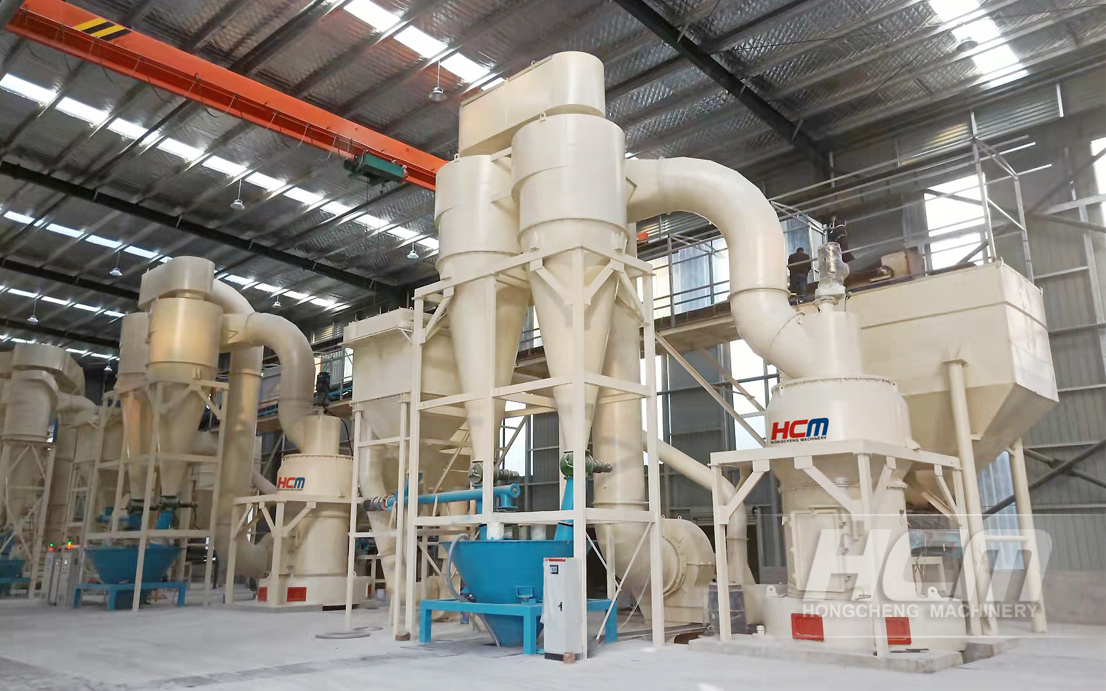 What kind of stone has the value of grinding into powder? The major types include metal ores and non-metallic ores. Metal ores are mainly used for metal smelting, such as iron, steel, copper, manganese, lithium, nickel, titanium, etc. Non-metallic ores penetrate into all walks of life, and are more closely related to our daily life. Common stones include limestone, dolomite, barite, calcite, wollastonite, phosphate rock, iron ore, manganese ore, lithium ore, quartz stone, bauxite, kaolin, bentonite, clay, gypsum, talc, graphite, etc.
So, what equipment can grind stones into powder? In fact, only one or more special stone powder grinding mill are needed. Common ones includestone powder Raymond mill, stone powder vertical mill, stone powder ultrafine ring roller mill, ball mill, roller mill, etc. Different stone grinding mill equipment is suitable for different stone grinding mill projects. According to different application fields, the fineness requirements of stone powder are different. Some require 20 meshes, some require 200 meshes, and some require 2000 meshes. The stone grinding mill developed by HCMilling(Guilin Hongcheng) can process powder from 20 mesh to 2000 mesh to meet the needs of different projects. HCMilling(Guilin Hongcheng)'s signature mill include the new stone powder Raymond mill, the stone powder vertical mill, the stone powder ultra-fine vertical grinding mill, the stone powder ultra-fine ring roller mill and so on. It can grind all the stones mentioned above, and it can also grind other materials such as coal, activated carbon, coke, petroleum coke, slag, steel slag, etc.
How much power consumption does the equipment for grinding stone into powder need? This actually needs to be analyzed on a specific basis. Because different stones have different Mohs hardness and different fineness, which have an impact on power consumption. It is very simple to understand. The harder the stone you grind, the higher the fineness you need to grind, the longer the grinding time must be, and the more power consumption will naturally increase. So if you want to know more about the power consumption required for processing a certain kind of stone powder, you can contact us directly, and then give a detailed answer based on your project.
In addition, there is the problem of equipment price, which, like power consumption, depends on the actual project. What equipment can grind stones into powder? How much does the stone grinding mill equipment need to invest?
Please contact mkt@hcmilling.com or call at +86-773-3568321, HCM will tailor for you the most suitable grinding mill program based on your needs, more details please check www.hcmilling.com. Our selection engineer will plan scientific equipment configuration for you and quote for you.