The vertical grinding mill for grinding slag powder, also known as slag vertical grinding mill, is an efficient and environment-friendly grinding equipment for processing slag powder, which is widely used in the cement industry. How many tons per hour can the slag vertical mill for grinding slag powder reach? Which equipment does the complete slag grinding mill production line include? What is the scale of investment?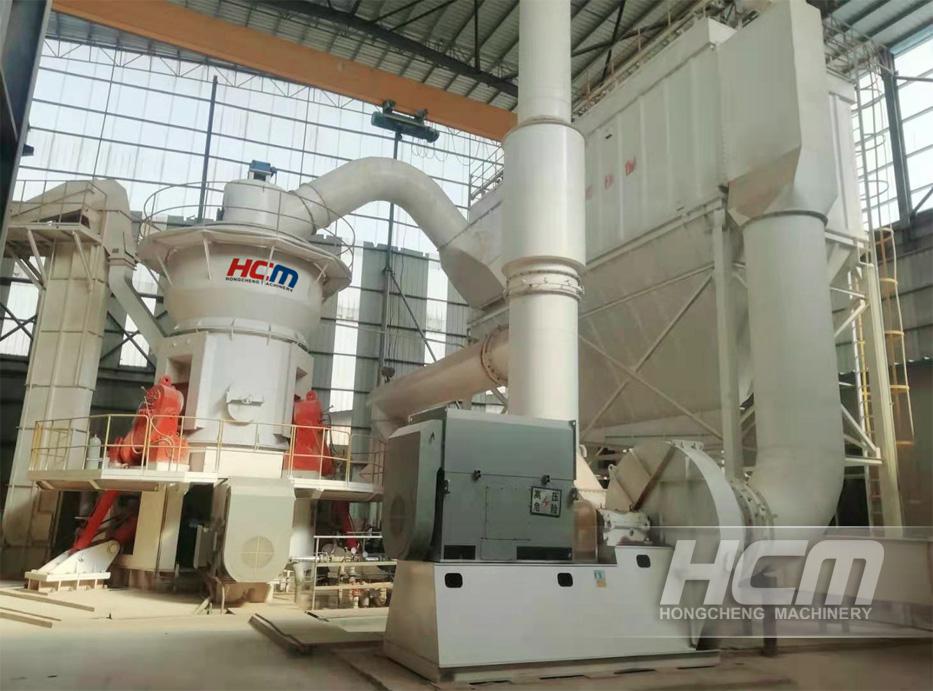 In a broad sense, slag can generally refer to the waste residue left after smelting all ores, while in a narrow sense, slag generally refers to the waste residue left after smelting pig iron in the blast furnace of an iron and steel plant. The application of slag ground into powder in cement concrete industry is an important way for slag bulk consumption. Slag that needs to be ground will generally be cooled by water quenching to form porous and sparse features and easy to grind. This kind of slag is also called water slag.
The complete production line of slag vertical mill for grinding slag powder mainly includes slag grinding mill host, classifier, elevator, feeder, fan, thin oil station, hot air stove, dust collection equipment, raw material bin, finished product bin, reducer and other equipment. The main machine and classifier of slag grinding mill are the core, which determines the overall grinding effect and energy consumption control index of the vertical grinding system of slag powder. HCMilling(Guilin Hongcheng)'s HLM series special slag and steel slag vertical grinding mill is the ideal choice for grinding slag powder. The capacity of a single equipment varies from 5 tons to 100 tons, basically meeting the demand of different scales of the current domestic slag powder production line. If the annual output is recommended, the annual output of 100000 tons, 300000 tons, 600000 tons, 800000 tons, etc. all have applicable slag vertical grinding mill models.
The slag vertical mill for grinding slag powder developed and produced by HCMilling(Guilin Hongcheng) has introduced foreign advanced technology, and has been improved and upgraded in combination with the actual needs of domestic pulverizing projects. In particular, some special material grinding fields, such as ilmenite, lithium ore, iron ore, manganese ore, etc., have made targeted upgrading and optimization, which is more conducive to the grinding of these special materials. HCMilling(Guilin Hongcheng) slag vertical grinding mill has reliable quality, safety and stability, high production and efficiency, energy saving and consumption reduction.
It is an ideal equipment for large-scale and intensive processing of slag powder. Welcome to learn the latest quotation of slag vertical grinding mill for grinding slag powder online. Please contact mkt@hcmilling.com or call at +86-773-3568321, HCM will tailor for you the most suitable grinding mill program based on your needs, more details please check www.hcmilling.com. Our selection engineer will plan scientific equipment configuration for you and quote for you.