Kaolin is a nonmetallic mineral commonly used in ceramics, paper making, coating, rubber and plastics, enamel, refractory and other industries. The large kaolin ultrafine grinding mill is a professional equipment for processing kaolin ultrafine powder. How fine can the equipment be ground? How many tons of capacity can be reached?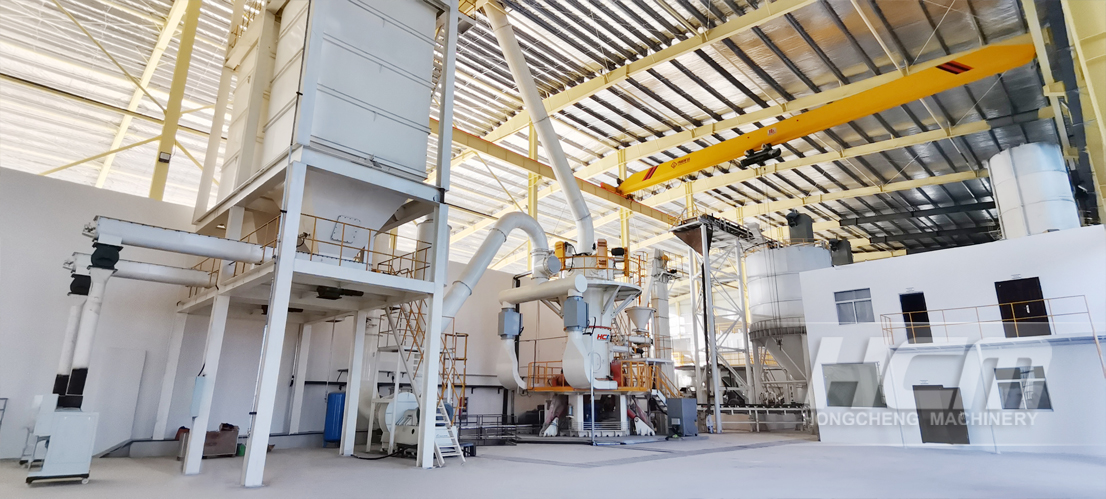 HLMX large kaolin ultrafine grinding mill
China's kaolin was first discovered in Jingdezhen, Jiangxi Province, which is often referred to as clay, which is the most important raw material in the ceramic industry. Later, other kaolin resources and types were successively discovered, such as coal-series kaolin in the northern coal-producing areas and washed kaolin in the southern areas. The raw material of coal-series kaolin is coal gangue with kaolinite as the main component, with high aluminum content and low silicon content, which can be calcined into kaolin, so it is often called calcined kaolin. Water-washed kaolin is the kaolin product processed by natural kaolin ore through physical measures such as water washing and filtration, and its whiteness is not as high as that of calcined kaolin.
Large-scale kaolin superfine grinding mill machine can process kaolin powder from 80 mesh to 1500 mesh, and the fineness can be adjusted by the grading system. Generally, the fineness of conventional kaolin is mainly 325 mesh, and some will be grinded to 1250 mesh. This is a high-end ultra-fine kaolin product with low consumption and high price. As for the production capacity, from 1 ton to 50 tons, professional engineers can make appropriate selection recommendation and scheme customization according to the needs.
HCMilling(Guilin Hongcheng), as a professional supplier of large-scale kaolin ultra-fine grinding mill  machine, has cooperated with well-known domestic kaolin enterprises to create several successful production lines. HCMilling(Guilin Hongcheng) HLMX series kaolin ultra-fine vertical grinding mill machine is the strength representative of large kaolin ultra-fine grinding mill machine. It not only has stable performance, large processing capacity, but also is environmentally friendly, energy-saving, wear-resistant and durable. HCMilling(Guilin Hongcheng) is a powerful manufacturer of dry milling equipment in China. It can provide customers with a one-stop complete set of milling solutions, not only providing project planning and design and equipment, but also providing follow-up series of services, including installation, commissioning, training, Q&A, accessories, operation and maintenance, to ensure the healthy and efficient operation of kaolin projects.
What are the technical advantages of kaolin superfine grinding mill machine? What is the price of the latest large kaolin ultrafine grinding mill? Welcome to contact us to provide you with the latest quotation scheme,please contact mkt@hcmilling.com or call at +86-773-3568321, HCM will tailor for you the most suitable grinding mill program based on your needs, more details please check www.hcmilling.com. Our selection engineer will plan scientific equipment configuration for you and quote for you.