What is Calcite?
Calcite is a calcium carbonate mineral that main component is CaCO3. It is generally transparent, colorless or white, some may contain mottled colors with vitreous luster. Its chemical compositions are: CaO: 56.03%, CO2: 43.97%, often replaced by isomorphisms such as MgO, FeO, MnO. Mohs hardness is 3, density is 2.6-2.94. This paper will discuss the Calcite Powder Solution.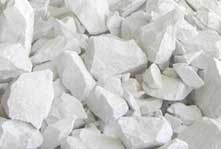 The Applications of Calcite
1.< 1.200 mesh: 
It can be used in various feed additives with a calcium content of more than 55.6% and no harmful ingredients.
 2. 250 mesh - 300 mesh:
Used as raw materials for plastic factories, rubber factories, paint factories, waterproof material factories and internal and external wall painting. Whiteness is above 85 degrees.
3. 350 mesh - 400 mesh:
Used in the manufacture of gussets, downspouts, chemicals. Whiteness is above 93 degrees.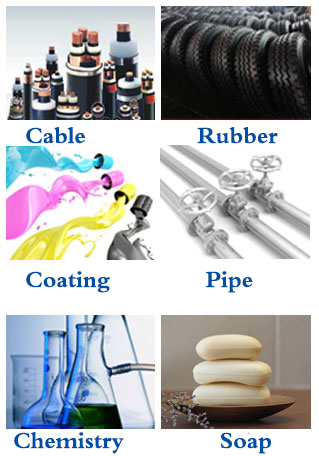 4. 400 mesh - 600 mesh:
Can be used for toothpaste paste, soap. Whiteness above 94 degrees.
5. 800 mesh:
Used for rubber, plastic, cable, and pvc, whiteness above 94 degrees.
6. >1250 mesh 
Used for PVC, PE, paint, coating products, paper base coating, paper top coating, whiteness above 95 degrees. It has high purity, high whiteness, non-toxic, odorless, fine oil quality and low hardness.
Calcite Powder Milling Process
Calcite milling is generally divided into calcite fine powder processing (20 mesh-400 mesh), calcite ultrafine powder deep processing (400 mesh-1250 mesh), and micro powder processing (1250 mesh-3250 mesh)
Analysis of Calcite Raw Materials

Model Selection of Calcite Grinding Mill  

Phase 1: Crushing the raw materials 
Calcite blocks are crushed by the crusher to the size of 15mm-50mm and into grinding mill.
Phase 2: Grinding
The crushed coarse calcite are sent to the storage hopper by the elevator, and then sent to the grinding chamber by the feeder for grinding.
Phase 3: Classification
The ground material is classified by the classification system, and the unqualified powder will returned to the main mill to be reground.
Phase 4: Collection of finished products
The qualified fine powder enters the dust collector through the pipeline along with the airflow for separation and collection. The collected finished powder is sent from the conveying device to the finished product bin through the discharge port, and then packed by a powder tanker or automatic packer.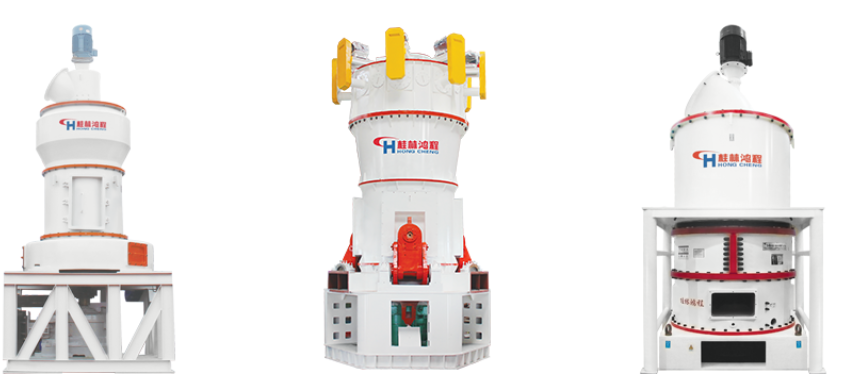 Analysis of different types of grinding mill
HC series Large-scale Pendulum Grinding Mill
It is used for grinding coarse powder below 600 mesh, featuring low capital investment, reduced energy consumption.
HLMX Series Super Fine Vertical Grinding Mill
Large-scale equipment and high throughput rate, strong stability is high. Disadvantages: high equipment investment costs.
HCH Ultra-fine Grinding Mill
Superior ultra-fine powder, lower energy consumption, reduced equipment investment cost. This mill has a good The market prospect. Disadvantage: lower throughput rate.
Calcite powder Case
Grinding material: calcite
Fineness: 325 mesh D97
Capacity: 8-10t / h
Equipment configuration: 1set HC1300
HC1300 has about 2 tons higher throughput than the traditional 5R machine under the production of the same specifications of powder, lower energy consumption. The entire system is full automatic control, and operator can operate in the central control room, which is easy to operate and saves labor costs. All the design, installation instructions and commissioning of the entire project are free and satisfied.