Guilin Hongcheng Mining Equipment Manufacture Co., Ltd. is the most professional supplier of powder processing integrated solution. Guilin HCM Machinery is working on the development, designing, producing and marketing of powder processing equipment and production line. Our main products include Raymond mill, vertical grinding mill, ultrafine mill and so on, ultimate product fineness can achieve 80-2500 mesh freely.
Recently, the installation projects of several calcium hydroxide production lines contracted by HCMilling(Guilin Hongcheng) in East China have officially started. Hongcheng installation team quickly put into each project installation process. Our engineers use superb technology and high-quality service to make the calcium hydroxide production line project stable installation and create value.
1. Installation Site:
According the customer feedback of calcium hydroxide powder, HCMilling(Guilin Hongcheng) has provided comprehensive, thoughtful and perfect product services from scheme design, production and manufacturing to transportation and installation. After careful design in the early stage, each production line officially enters into the construction project of installation and beam mounting.
The operation site is in good order. Hongcheng team around customer needs, customized a reasonable installation plan, for the smooth production line full escort.
The production line of calcium hydroxide is the development direction of Guilin Hongcheng's deep processing of lime and kiln. Based on the market demand and technical exchange and cooperation with Zhejiang Jiande quan xin calcium industry enterprise, Guilin Hongcheng devotes itself to the development of successful lime deep processing production line equipment.
The production line has many advantages, such as superb production technology, intelligent control, energy saving, noise reduction and efficiency improvement. It has become the ideal equipment favored by calcium hydroxide customers.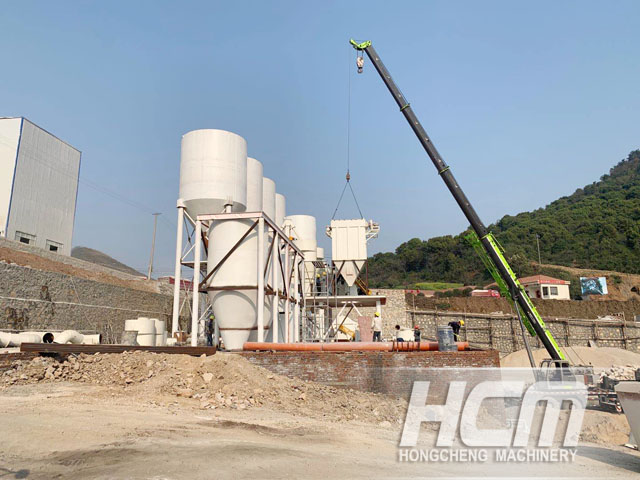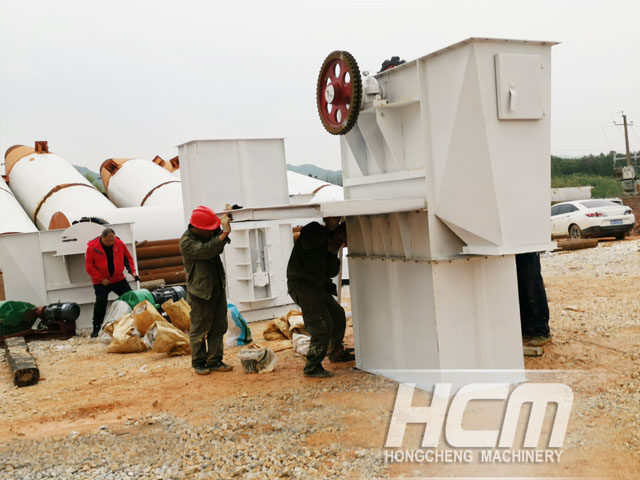 2. More calcium hydroxide production lines:
So far the calcium hydroxide production line is a excellent equipment for production, which is carefully manufactured by HCMilling(Guilin Hongcheng) . Since it was put into the market, it has won the favor of the market with the characteristics of professional, efficient, consumption reducing and environmental protection products.
At present, the calcium hydroxide production lines and calcium oxide powder production lines built by Hongcheng in Hunan, Guangdong, Guangxi and other regions have been installed and commissioned. It is about to be put into production and operation. Customers and friends can visit the site in person if you are interested. You can experience the production of Hongcheng calcium hydroxide production line. We believe that the production line of increasing production and environmental protection will be amazing to you.
3. The voice of the customer:
Hongcheng's brilliant achievements are inseparable from the support and trust of all new and old customers and friends.
After years of development, the mill equipment and the whole set of powder production line solutions manufactured by HCMilling(Guiling Hongcheng) have not only blossomed all over the country, but also have good market reputation in the overseas market. It has occupied more and more market share and become a famous enterprise with world influence.
It is seen that the calcium hydroxide production lines constructed by Hongcheng have been put into the installation process. Many new and old customers praise Hongcheng for its high efficiency and good quality of the mill. They believe that this is a professional manufacturer who really considers the needs of customers, takes customers as the center, and wholeheartedly creates value and performance for grinding projects.
Guilin Hongcheng has achieved good market reputation with its core value system centered on customers. Many new and old customers and friends have great trust in Hongcheng mill, calcium hydroxide production line, wear-resistant products and other equipment.
More details please contact:
Tel:+86-0773-3568321  
E-mail: mkt@hcmilling.com