Yankuang Group, which is one of World's top 500 companies, is located in Zoucheng, Shandong Province, China. The group optimizes the clean coal combustion technology, devotes to customizing the complete set of clean coal combustion technology and ultra-low emission overall solution, opens up a new path of clean coal purification, and promotes the healthy development of the ecological environment.
In order to explore a new way of clean briquette development, Yankuang Group and HCMilling(Guilin Hongcheng) cooperate closely. They introduced 5 sets of high-efficiency, environmental protection and high-capacity ultra-fine mills developed and manufactured by HCM, forming a grinding production line specializing in the production of high-efficiency composite additives, which is conducive to the production and income generation of clean coal powder processing projects.
Recently, Mr. Rong Dongguo, chairman of HCMilling(Guilin Hongcheng), led a return visit team to Yankuang Group and visited the operation of the whole production line of compound additive for ultrafine mill for clean briquette. The whole operation site is clean and tidy, the whole machine runs stably. It has the high finished product powder rate and large output. Furthermore, it saves the comprehensive investment cost and reduces the energy consumption, which is highly praised by customers.
Introduction Of Project Details
Solution:
Name of grinding mill: HCH1395 Ultrafine Grinding Mill
Number of equipment: 5 set
Grinding material:  Limestone
Product fineness: 10μm
Production capacity: 4-5 tons per hour
Product application: High efficiency compound additive used in clean briquette processing and production
Introduction of project:
The production line experienced trial grinding, process design, manufacturing, installation and commissioning. The customer decided to change the production plan of the ball mill before, and introduced 5 HCH ultra-fine grinding mills to replace the ball mill to produce ultra-fine and efficient composite additives.
It has been proved that this measure has achieved remarkable results, saved more than 40 million comprehensive investment costs for customers and greatly reduced energy consumption. It has become an important equipment to truly respond to the clean energy policy and promote the development of clean briquette.
Development Prospect Of Clean Briquette
With the acceleration of industrialization and urbanization, coal based energy consumption is increasing rapidly. In the face of large quantity, wide range and difficult to control the current situation of clean heating of residents' life, small area heating of agricultural production, small and medium-sized industrial boilers, how to use coal resources efficiently and cleanly and reduce the environmental pollution caused by coal combustion has become an urgent task.
Yankuang Group has built a modern coal efficient and clean utilization system of "clean, efficient, low-carbon, safe and sustainable", focused on "optimizing, extending and surpassing coal", and vigorously developed coal clean and efficient utilization, coal complementary industries and strategic emerging industries.
High efficiency compound additive is an important part of the whole clean coal production project. The clean briquette can be made by fully mixing with ordinary bituminous coal powder. The sulfur dioxide emission after combustion can be lower than the emission level of 0.4% high-quality "ultra-low sulfur coal". The sulfur fixation efficiency of combustion can reach 60-95%, and the environmental protection effect of high-quality ultra-low sulfur coal (total sulfur content is 0.4%) can be achieved.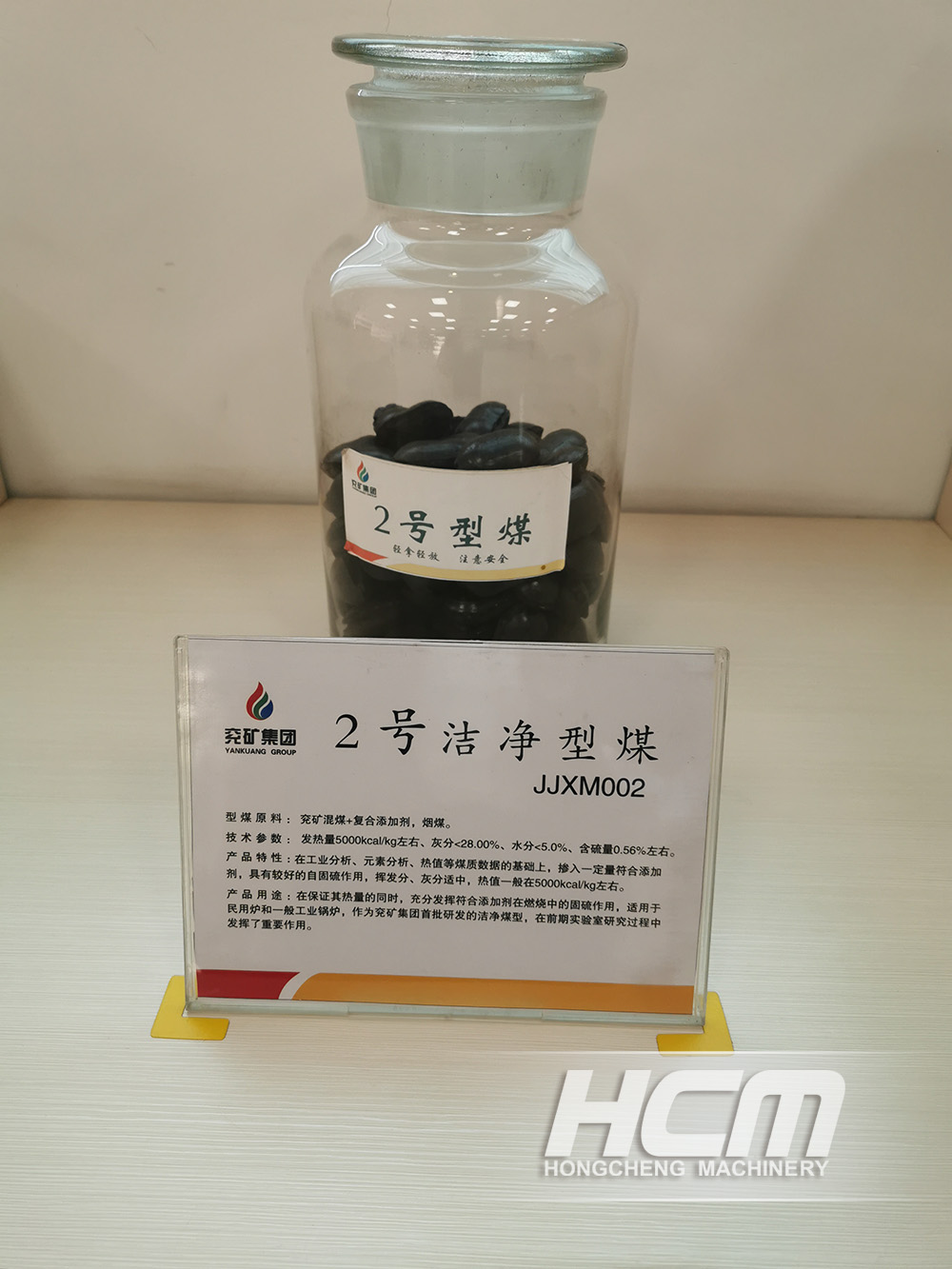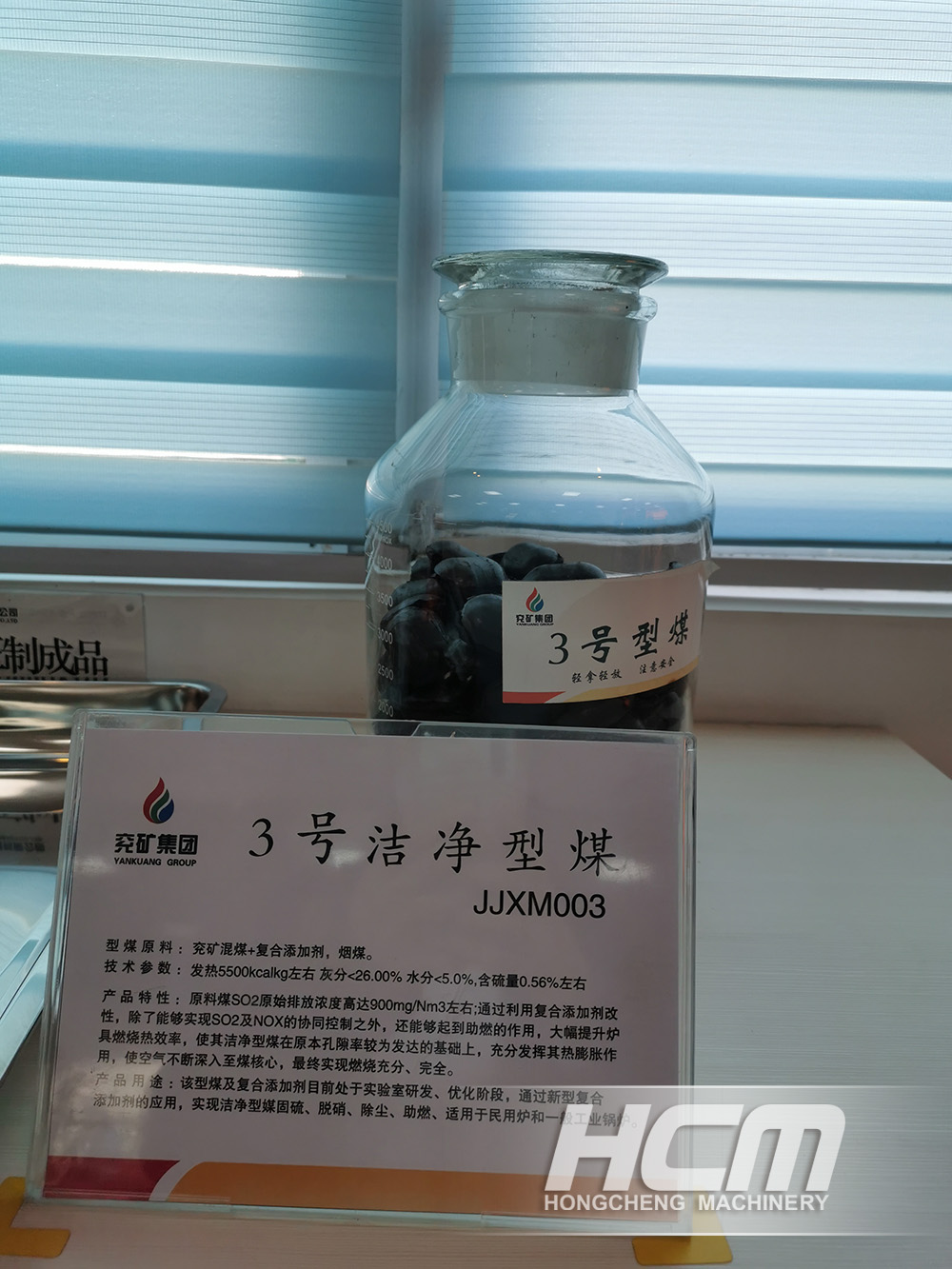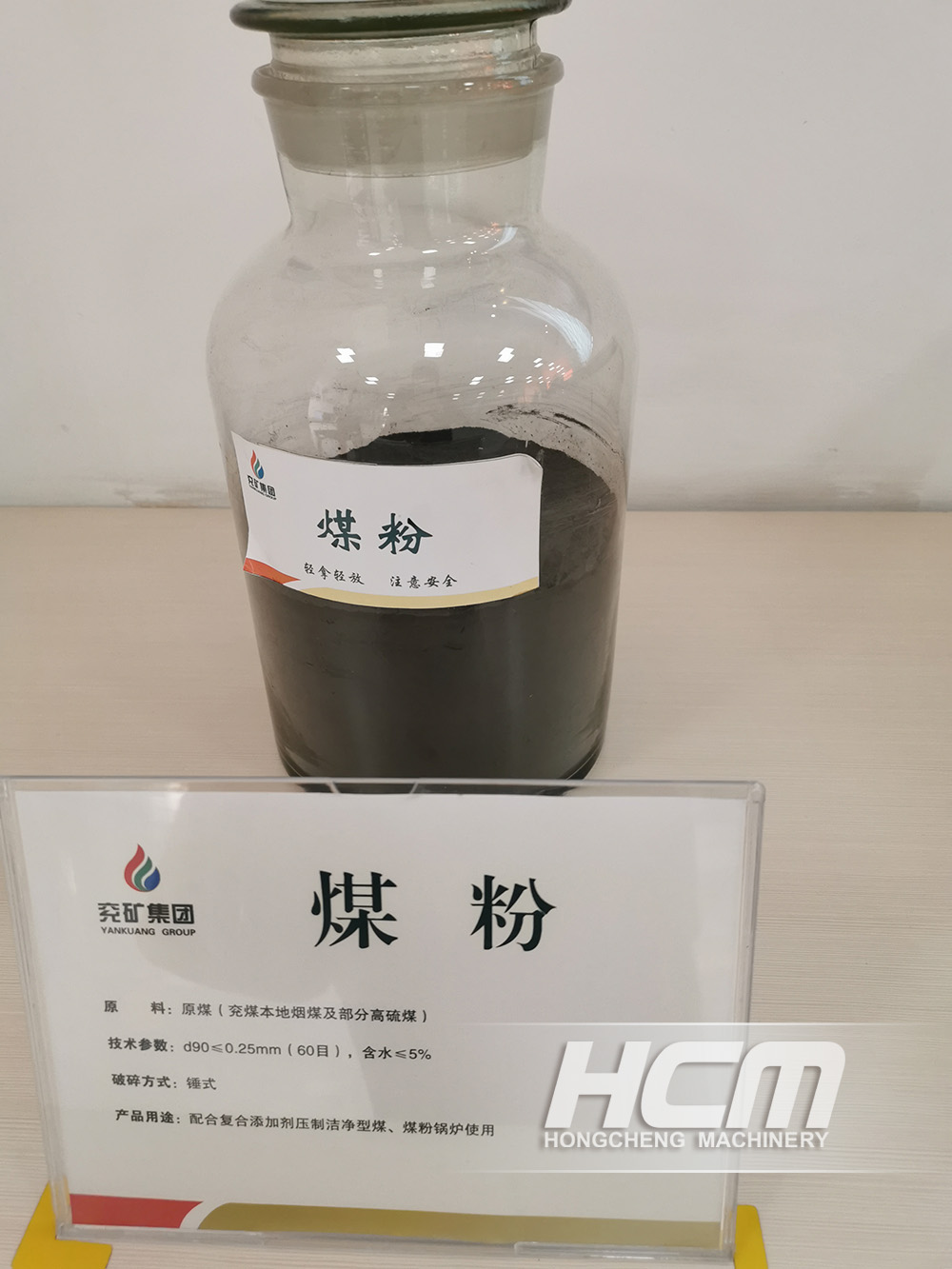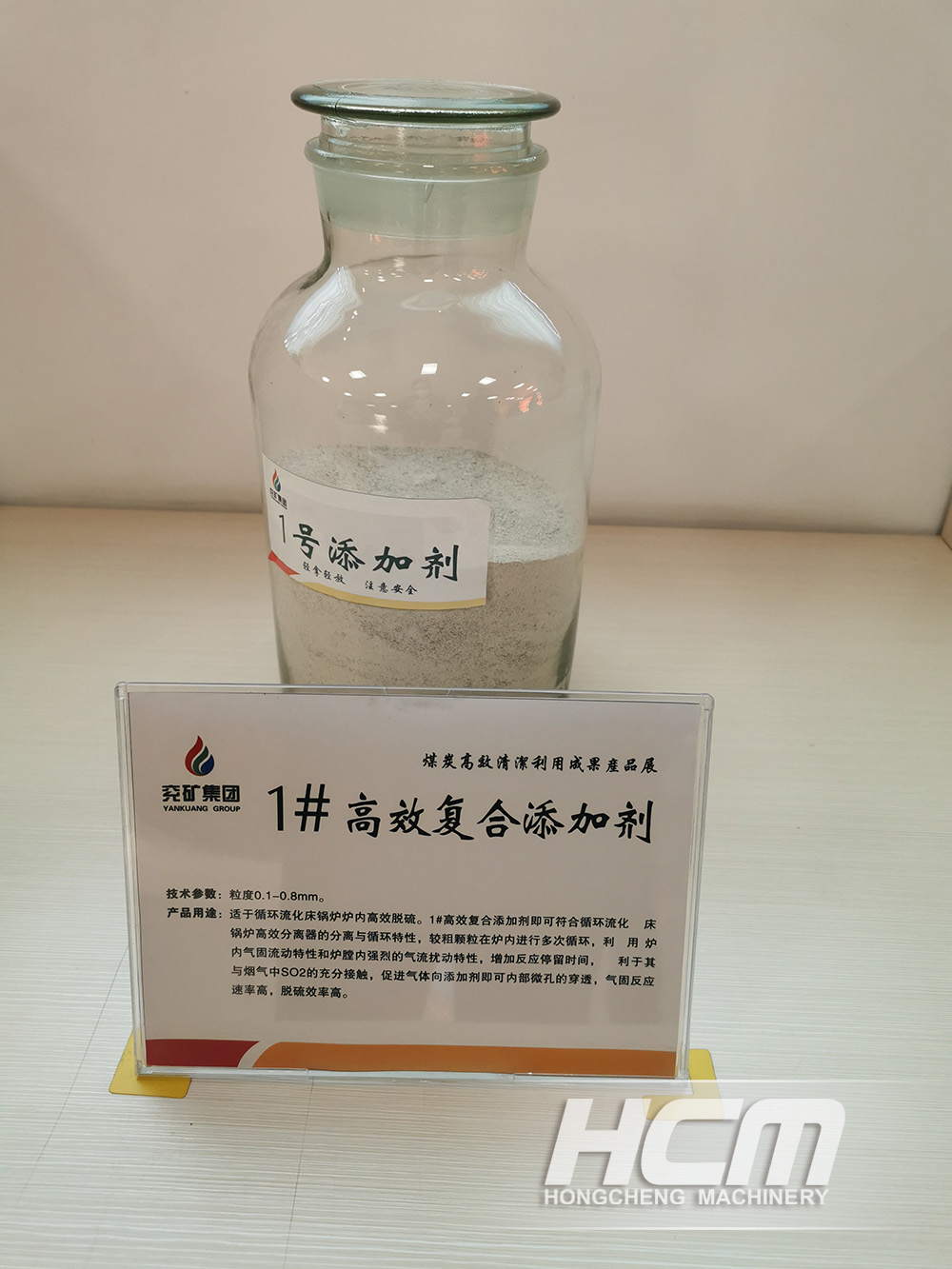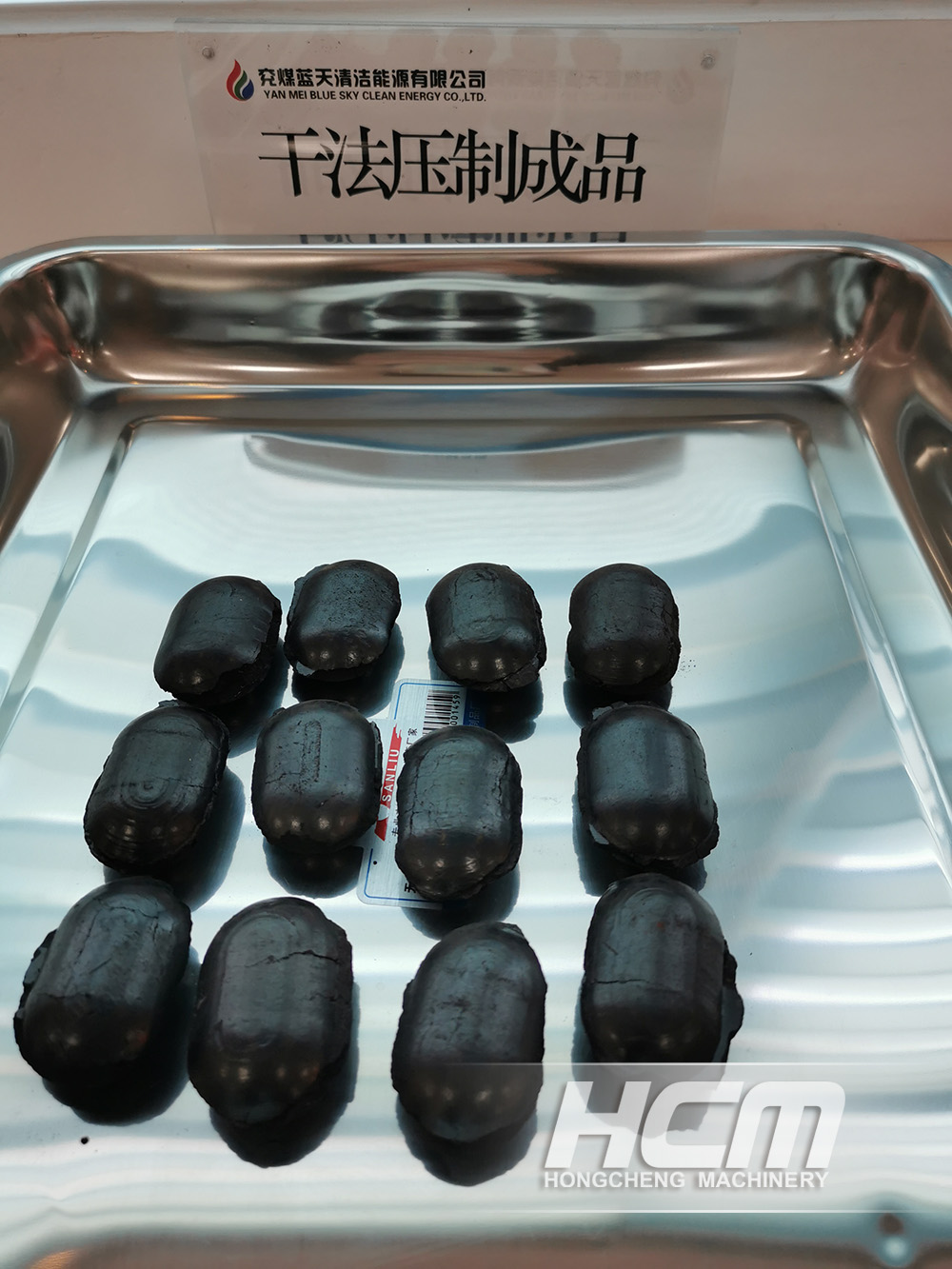 Customer Site
In recent years, energy conservation and consumption reduction have become the development trend of coal industry. HCMilling(Guilin Hongcheng) actively responds to the call of energy conservation and emission reduction policy advocated by China, launches the general contracting service for the production line of clean coal powder preparation mill to the market.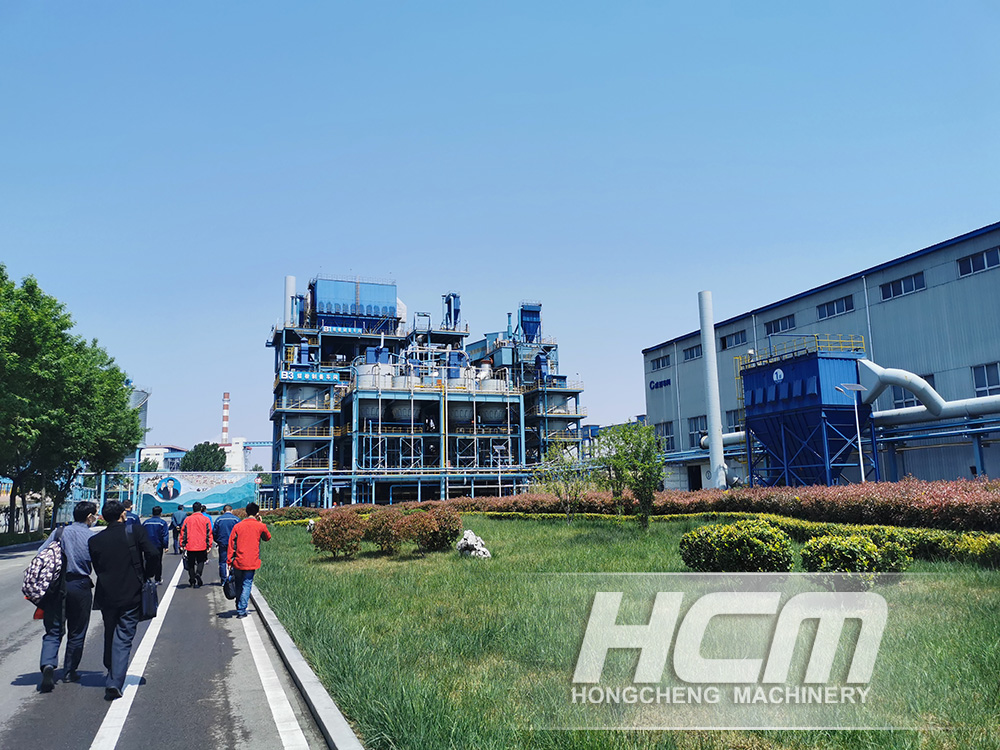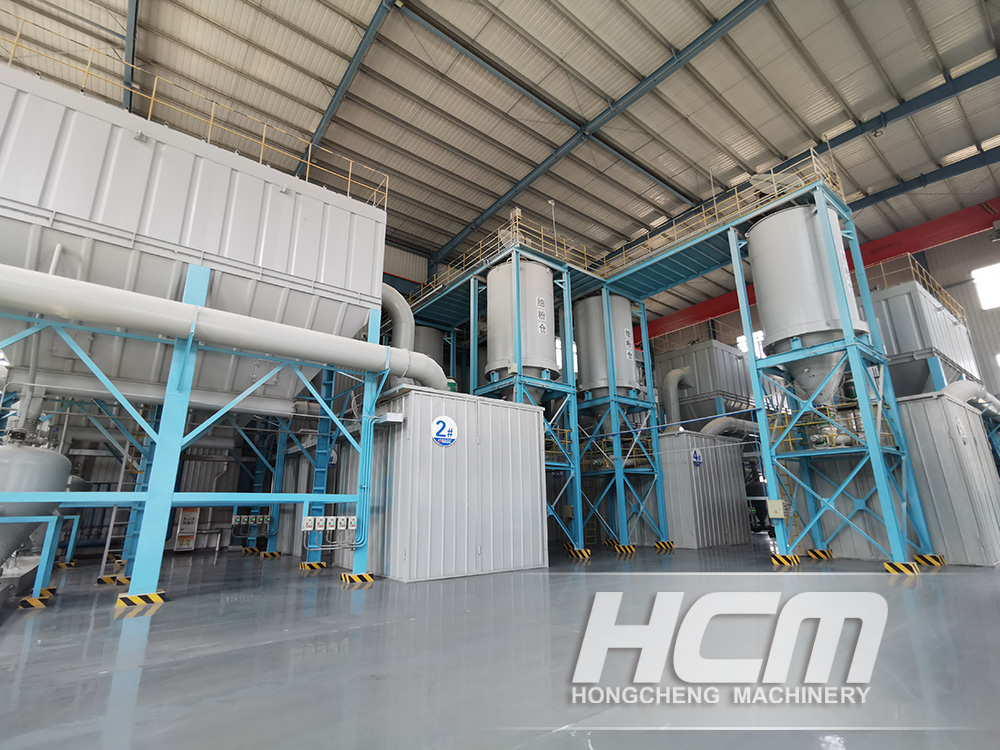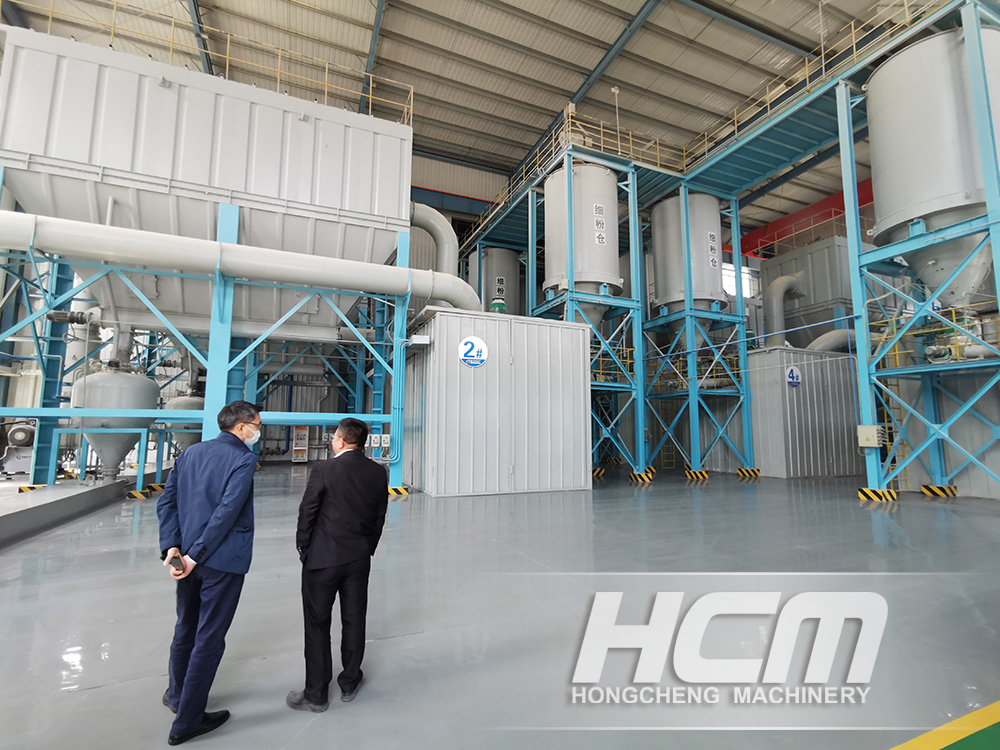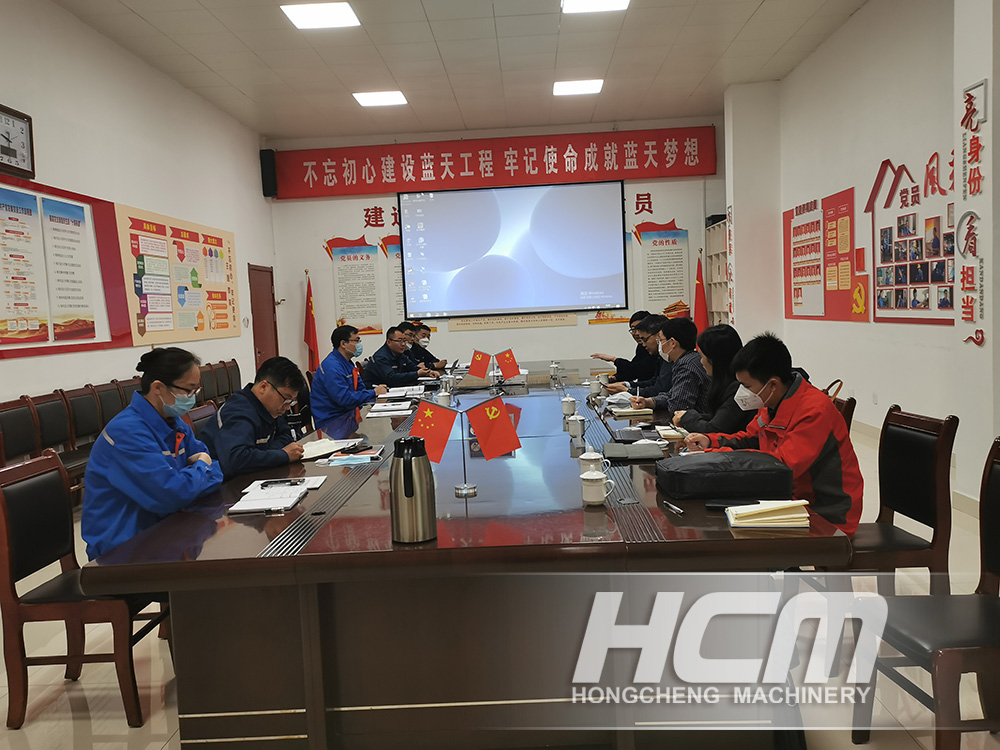 The Advantages Of HCM Clean Briquette System
1. High powder capacity and large crushing ratio
The high-speed impact crusher has the advantages of high efficiency, low consumption, considerable fineness, high powder capacity and high energy utilization.
2. High classification efficiency
Using the forced turbine classification system, the particle size is uniform and fine. Its powder can be adjusted between 325-2500 mesh, and its fineness can be controlled and adjusted, which is conducive to improving competitiveness.
3. Environmental protection and cleaning
It adopts full pulse dust collection system, green and clean, high efficiency of dust collection, clean dust.
4. Low abrasion
The grinding wheel and ring are made of special wear-resistant steel, with longer service life.
5. Compact structure
The main engine base adopts the integral casting structure, which has good shock absorption performance and more compact structure.
HCMilling(Guilin Hongcheng) adheres to the business philosophy that quality is the foundation of survival and service is the source of development, and continues to devote itself to the development of high-efficiency, high-capacity, clean and environmentally friendly grinding equipment. With excellent equipment and superb technology, we are committed to the production and creation of industrial solid waste, clean coal powder preparation, non-metallic ore and thermal power plant desulfurization and many other fields, and create a bright new future!
HCMilling(Guilin Hongcheng) mainly produces series of Raymond mill, ultrafine mill, vertical roller mill, calcium hydroxide production line and wear-resistant product equipment. If you are interested in our grinding mill. Please contact:
Tel:+86-0773-3568321 
E-mail: mkt@hcmilling.com