1: Introduction of Artificial Granite
Artificial granite, also known as synthetic stone, reconstructed stone and engineering stone, is a new type of healthy and environmental protection stone, which belongs to the category of artificial stone. China is rich in natural stone resources. It has been thousands of years since natural stone materials were used as building and decorative stone materials. Until now, people gradually realize that the large-scale industrial production of human beings has caused a sharp decline in the number of stone materials in nature. In the process of mining, people have found that a large number of broken stones can be processed by modern scientific and technological means to produce high-quality artificial hillocks. Stone, not only can be used as waste, but also inherits the perfect performance of natural stone. It has become an internationally popular green decorative material and a new favorite in the field of building materials decoration at home and abroad.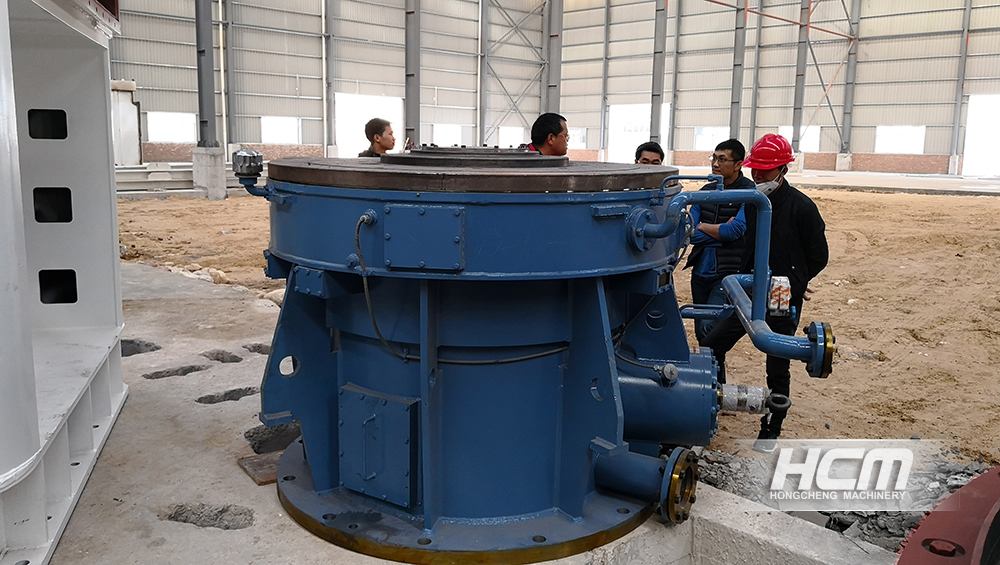 2: Equipment highlights
Hongcheng Ultra-fine Vertical Mill is a combination of Hongcheng engineers' exquisite technology and innovative development elements. It combines the characteristics of modern technology and has the advantages of humanization, scientificalization, high capacity, high efficiency, energy saving and environmental protection. It has aroused the ultra-fine powder processing market of artificial granite, limestone, calcite, marble, heavy calcium and other non-metallic minerals. It has great repercussions and is an excellent equipment to meet the needs of large-scale production of ultra-fine powder. Hongcheng ultra-fine vertical mill has extraordinary appearance, excellent quality, can create brilliance for the granite!