Milling 300 mesh powder, what kind of mill equipment can you choose? Guilin Hongcheng provides excellent mill equipment, such as Raymond Mill, Vertical Mill, Ultra-fine Mill, Ultra-fine Vertical Mill and so on. These mills are excellent mill equipment that Hongcheng team constantly innovates and improves. Among them, Raymond Mill is a specific 300-mesh mill equipment with high efficiency, low energy consumption, energy saving and noise reduction.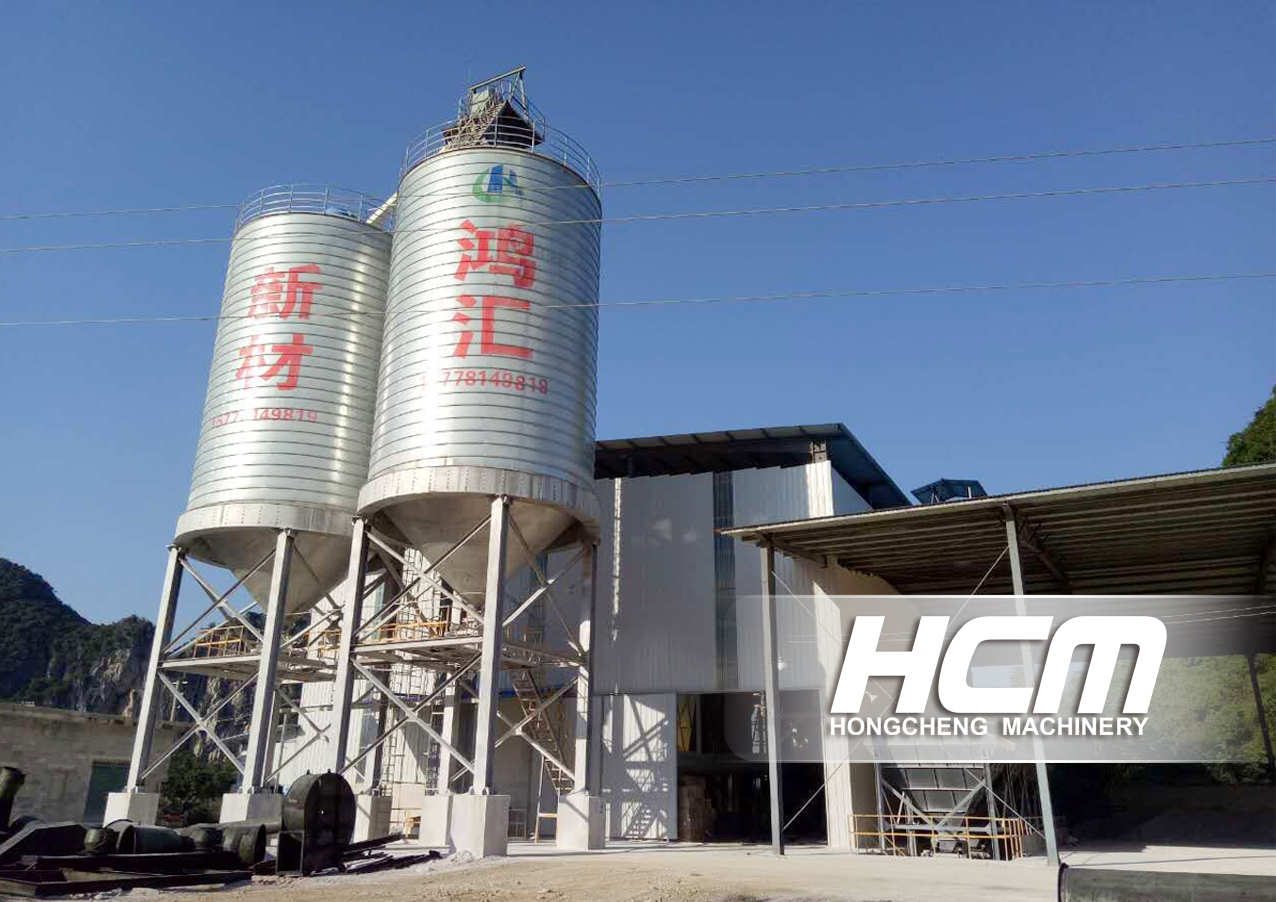 1. 300 mesh powder can be processed by Raymond mill equipment
Raymond mill is commonly used in powder processing and production of dolomite, marble, barite, limestone, gypsum, talcum and other grinding equipment. The fineness Raymond mill can achieve is between 80 and 600 meshes. Hongcheng is professional manufacturer providing 300 mesh grinding mill equipment.
Raymond mill is excellent mill equipment for upgrading in Guilin Hongcheng. The performance index has been greatly improved, which can increase the unit output of single equipment and reduce the energy consumption per unit output. It is a good choice for powder processing market. The complete equipment system of Raymond mill is mainly composed of main engine, feeder, classifier, blower, pipeline device, hopper, electronic control system, collection system, etc. It has reliable performance and characteristics, high efficiency and energy saving, and is equipped with pulse dust collector, which can achieve 99% efficiency dust collection. It is environment-friendly and energy-saving mill equipment.
Guilin Hongcheng ore powder making mill; HC vertical pendulum mill
[Maximum feed size]: 30mm
[Grinding ring diameter]: 1000-1700mm
[Machine power]: 555-1732KW
[Production capacity]: 3-90t/h
[Finished grain size]: 0.038-0.18mm
[Scope]: The mill covers a number of patented technology, is technological innovation based on the R-type mill, widely used in electric power, metallurgy, cement, chemicals, building materials, coatings, paper, rubber, medicine , Food and other areas of production and life.
[Performance advantages]: The mill is replacement equipment of the traditional milling machine. Wide usage, simple operation, easy maintenance, stable performance, high cost-effective, 30% -40% higher output than the traditional Raymond Mill, is a kind of economical and practical milling equipment.
[Applicable materials]: Focus on grinding and processing of diabase, clay, graphite, clay, coal gangue, wollastonite, lime, zircon sand, bentonite, manganese ore, gypsum, calcite and other Mohs hardness below 7 non-metallic mineral ores. The equipment has a number of national patent technologies; performance reached the national leading level.
2. How much does a 300 mesh mill cost?
If you are in need of the grinding mill equipments, please email us at mkt@hcmilling.com or call 86-773-3568321 for more details. The engineer can tailor for you a most suitable powder making production line programme. Our official website: http://www.hcmilling.com