The new type of Raymond mill equipment is mill equipment supplied by Guilin Hongcheng, in the field of non-metallic ore pulverizing. It can help the production demand of dolomite, marble, limestone, kaolin and bentonite in the powder market. The grinded fineness can be adjusted before 80-325 meshes. Hongcheng supplies professional 80-200 mesh mill equipment with high production and high efficiency. Grinding advantages such as energy saving and consumption reduction will help powder enterprises to create benefits.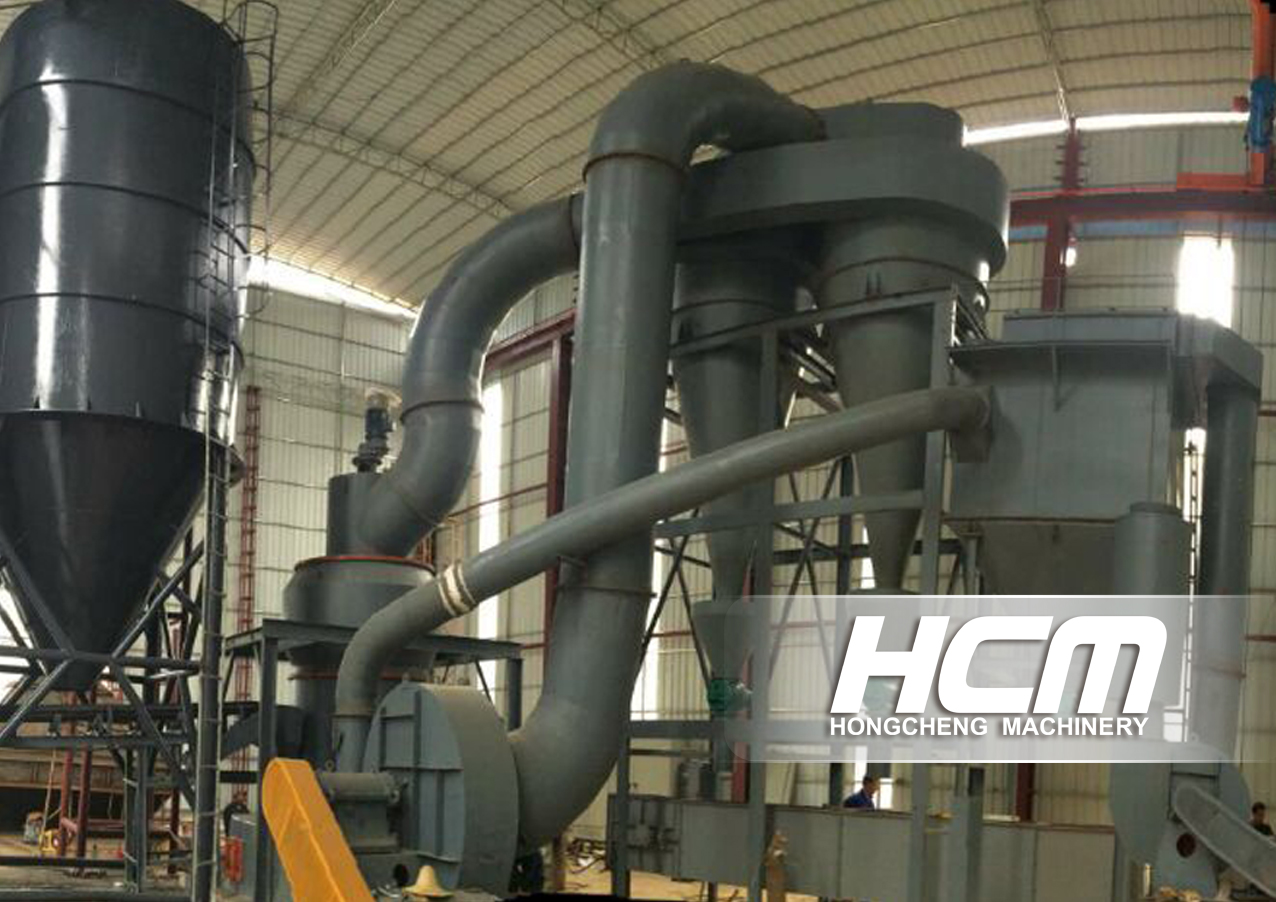 1. Advantages of Raymond Mill
Raymond mill is a new generation of mill equipment, with a number of patented technology, can be used in dolomite, marble, limestone, barite, titanium dioxide, bauxite, kaolin, diabase powder processing market, grinding fineness between 80-600 mesh, customers can adjust themselves according to demand, the equipment effectively improved. The unit output of single equipment and the reduction of energy consumption per unit output are the favorite mill equipment for many non-metallic ore powder projects.
Guilin Hongcheng New Environmental Protection Mill-HC Vertical Pendulum Mill
[Grinding Ring Diameter]: 1000-1700mm
[Full power]: 555-1732KW
[Productivity]: 3-90t/h
[Finished product size]: 0.038-0.18mm
[Scope of application]: The mill covers a number of patented technologies. It is a technological innovation based on R-type mill. It is widely used in the production and living fields of electric power, metallurgy, cement, chemical industry, building materials, coatings, paper making, rubber, medicine, food and so on.
[Performance advantage]: This mill is a new generation of traditional mill. Wide use, simple operation, convenient maintenance, stable performance, high cost performance, output than the traditional Raymond mill 30% - 40%, is economic and practical grinding equipment.
[Applicable Material]: For all kinds of non-metallic mineral materials with Mohs hardness below 7 and humidity below 6%, they have high productivity and high grinding efficiency, such as talc, calcite, calcium carbonate, dolomite, potassium feldspar, bentonite, kaolin, graphite, carbon, fluorite, brucite and so on.
2. How much is a Raymond mill?
If you are in need of the grinding mill equipments, please email us at mkt@hcmilling.com or call 86-773-3568321 for more details. The engineer can tailor for you a most suitable powder making production line programme. Our official website: http://www.hcmilling.com