1. What are the characteristics of calcium carbonate grinding equipment?
Ultrafine grinding mill is ideal grinding equipment for grinding calcium carbonate powder, which has comprehensive mechanical grinding performance such as roll, grinding, impact, environmental protection, energy saving, noise reduction, complete set, high efficiency, low energy consumption, equipped with pulse dust collector of 99% efficiency of dust collection. At present, it can be widely used at dolomite, calcium carbonate, marble, limestone, feldspar and barite and so on.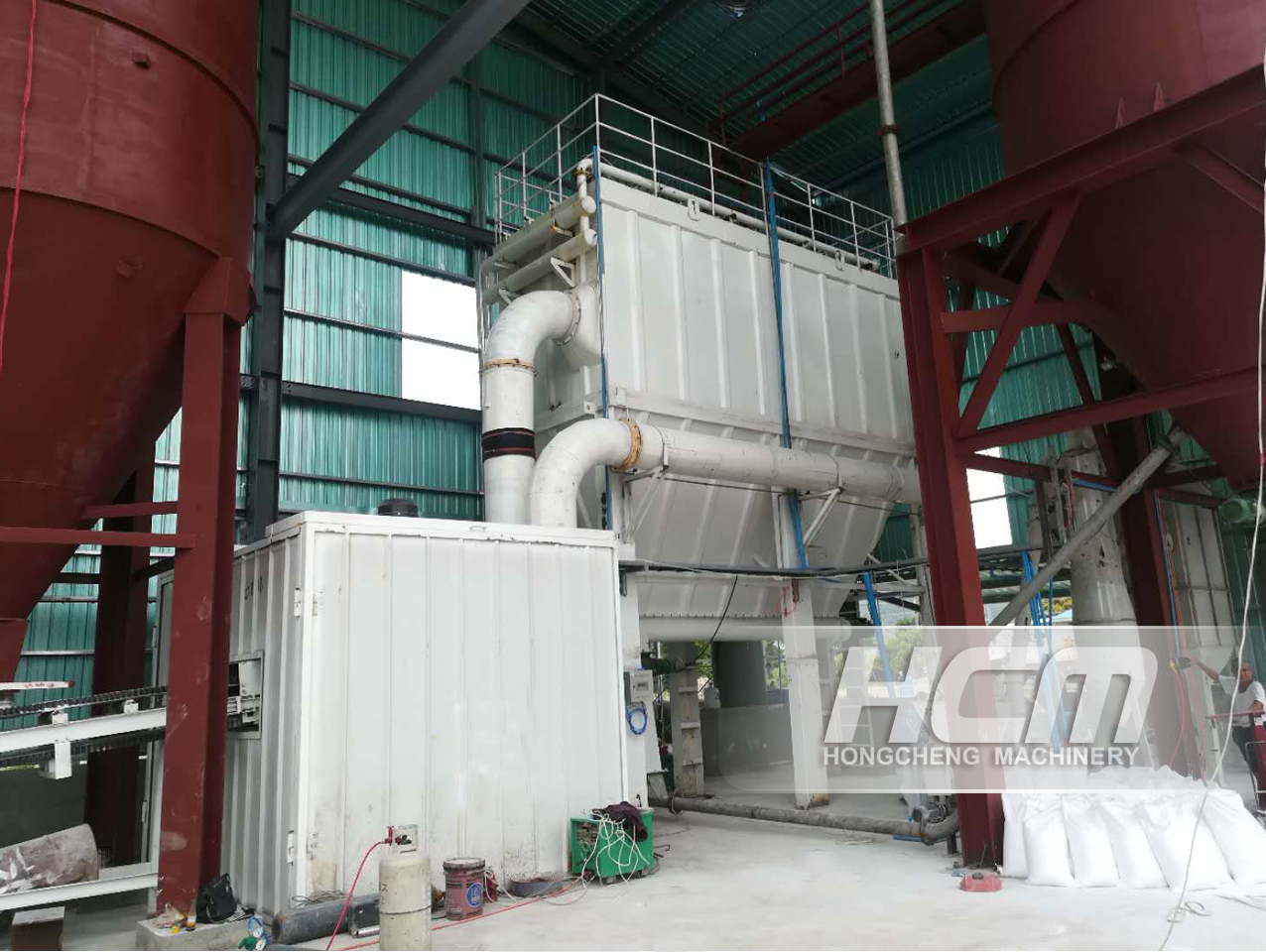 Ultra-fine roller mill is economical and practical ultra-fine powder processing equipment. It can deep-process various non-metallic ores with Mohs hardness less than 7 and humidity less than 6%. Among them, HCH1395 ultra-fine ring roller mill is a large-scale ultra-fine ring roller mill, which has been appraised by China Calcium Carbonate Association as energy-saving and consumption-reducing equipment in the field of calcium carbonate processing in China. It has become the mainstream equipment in the field of non-metallic mineral fine powder processing, and is also used in the field of calcium carbonate grinding mill equipment.
Guilin Hongcheng Ring Roller Mill-HCH Superfine Ring Roller Mill
Feed fineness: <10mm
Weight of the whole machine: 17.5-70t
Total Power: 144-680KW
Finished product size: 0.04-0.005mm
Production Output: 0.7-22t/h
Applications: It is widely used in metallurgy, chemical industry, medicine, agriculture, industry, cement and other fields.
Applicable Material: It is widely used in superfine grinding of talc, calcite, calcium carbonate, dolomite, potassium feldspar, bentonite, kaolin, graphite, carbon and other non-metallic materials.
Technical Advantage: Comprehensive mechanical crushing properties such as roll-collecting, grinding, impact, etc. have the advantages of wide area, strong set, wide use, simple operation, convenient maintenance, stable performance and high automation.
2. Guilin Hongcheng provide tailor-made services
If you are in need of the grinding mill equipments, please email us at mkt@hcmilling.com or call 86-773-3568321 for more details. The engineer can tailor for you a most suitable powder making production line programme. Our official website: http://www.hcmilling.com