In the field of milling, HCQ improved mill is a grinding equipment developed by Guilin Hongcheng, which has contributed greatly to the promotion of non-metallic ore grinding.
With the rapid development of the mineral powder industry, the requirements for mills are getting higher and higher, and customers tend to use equipment with high capacity, low energy consumption, good powder quality and long service life to increase production and efficiency. How to seize business opportunities in a highly competitive market, how to improve customer experience and gain more market share?
Guilin Hongcheng sincerely treats customers and pays attention to the mill. It is a well-known manufacturer of grinding machines. It contributes to the development of the industry with the craftsmanship of excellence, and has won the support and trust of numerous customers. Now, let's enjoy the milling charm of the HCQ improved mill.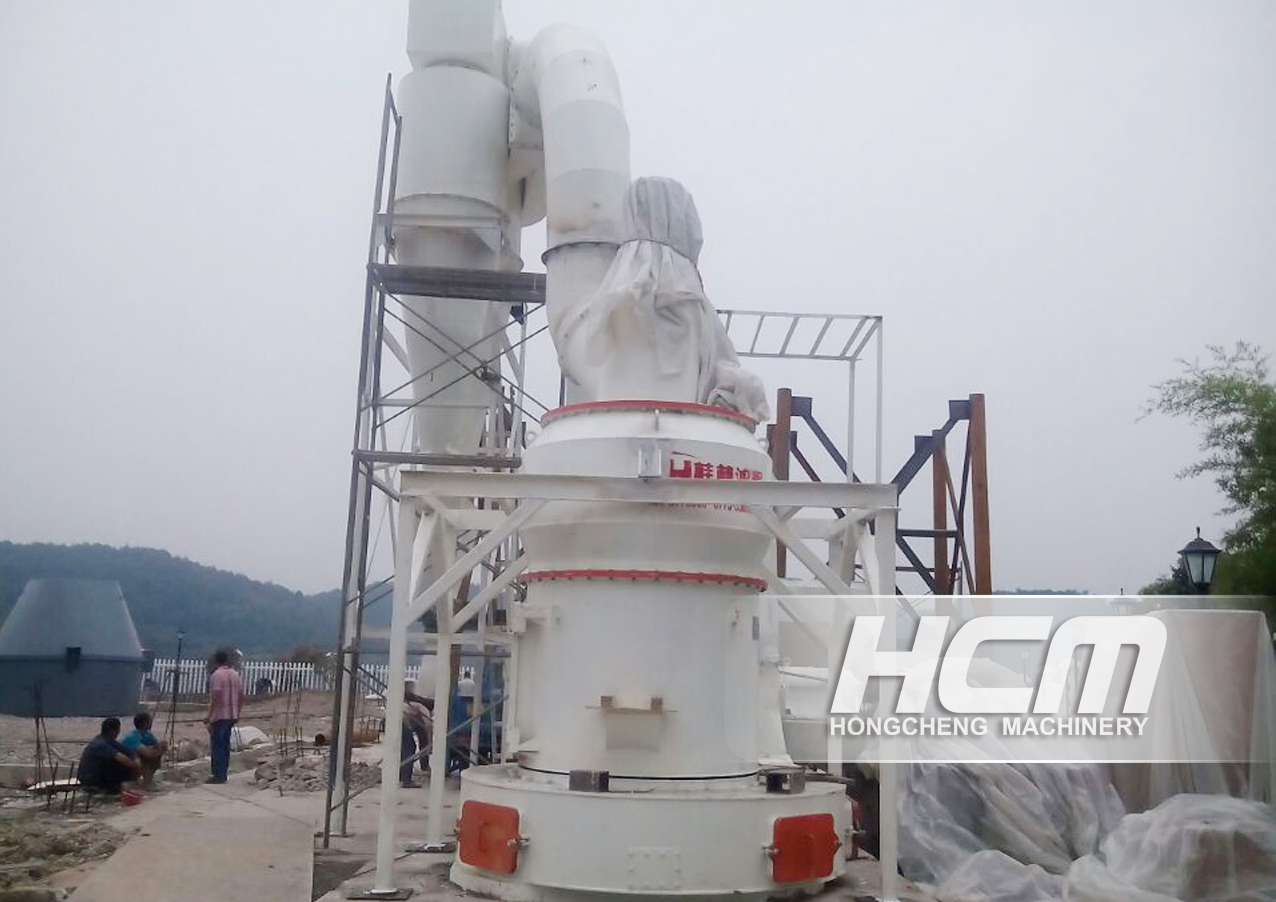 First, good performance to escort each production line
HCQ improved grinding mill is a new type of milling equipment, which breaks through the drawbacks of traditional mills for milling. It has been successfully used to grind 80-400 mesh powder. Currently, in limestone, calcite, activated carbon, talc, dolomite, titanium dioxide, Many non-mineral projects such as marble and bauxite are popular and widely spread.
1, stable performance
The maintenance-free grinding roller assembly and the new plum blossom frame structure make the equipment run more smoothly and the maintenance is more convenient.
2, good layout
The layout of the design is reasonable, and the grinding ring can be easily replaced without disassembly.
3, large capacity
The design is novel, the system is upgraded, the technology is updated on the basis of the traditional mill, the configuration is scientific and reasonable, and the production capacity is improved rapidly.
4, the classification is fine
The classifier adopts a built-in large-blade cone turbine classifier, and the classification accuracy is uniform and fine, and the fineness of the powder can be adjusted at 80-400 mesh.
5, large amount of shovel
Matching the new large blade, the material can be sent to the grinding mill in large quantities.
6, large transport capacity
The high-efficiency high-pressure centrifugal blower is used to increase the air volume and wind pressure, which can improve the pneumatic conveying capacity.
In terms of quality, HCQ improved mill has many patented technologies and processes to fully escort; in the field of grinding, HCQ improved mill is widely used in chemical, building materials, metallurgy, non-metallic minerals and other mineral powder projects, grinding With a wide range of fields and a wide range of grinding types, it is a smart choice for meeting the processing needs of powder projects.