HLM series vertical grinding mill is a kind of advanced pulverizing equipment integrated with drying, pulverizing, powder selecting and conveying. It is applied as a good solution to the technical issue such as low output, high energy consumption and high maintenance cost in the ordinary industry. HLM vertical mill has become the mainstream equipment in the pulverizing industry with the following advantages: efficient grinding, lower power consumption, larger feeding size, adjustable fineness, simple process flow, space-saving, lower noise, smaller air pollution, easy maintenance, lower operation cost, longer working life of wearing parts etc. HLM Vertical Mill is widely applied in power, metallurgical, cement, chemical and non-metal industry, such as cement raw material, blast furnace slag, composite dust, limestone, gangue, gypsum, bauxite, magnesium oxide, wollastonite, zircon sand, diabase, basalt, manganese, powder, coal, barite, calcite, etc.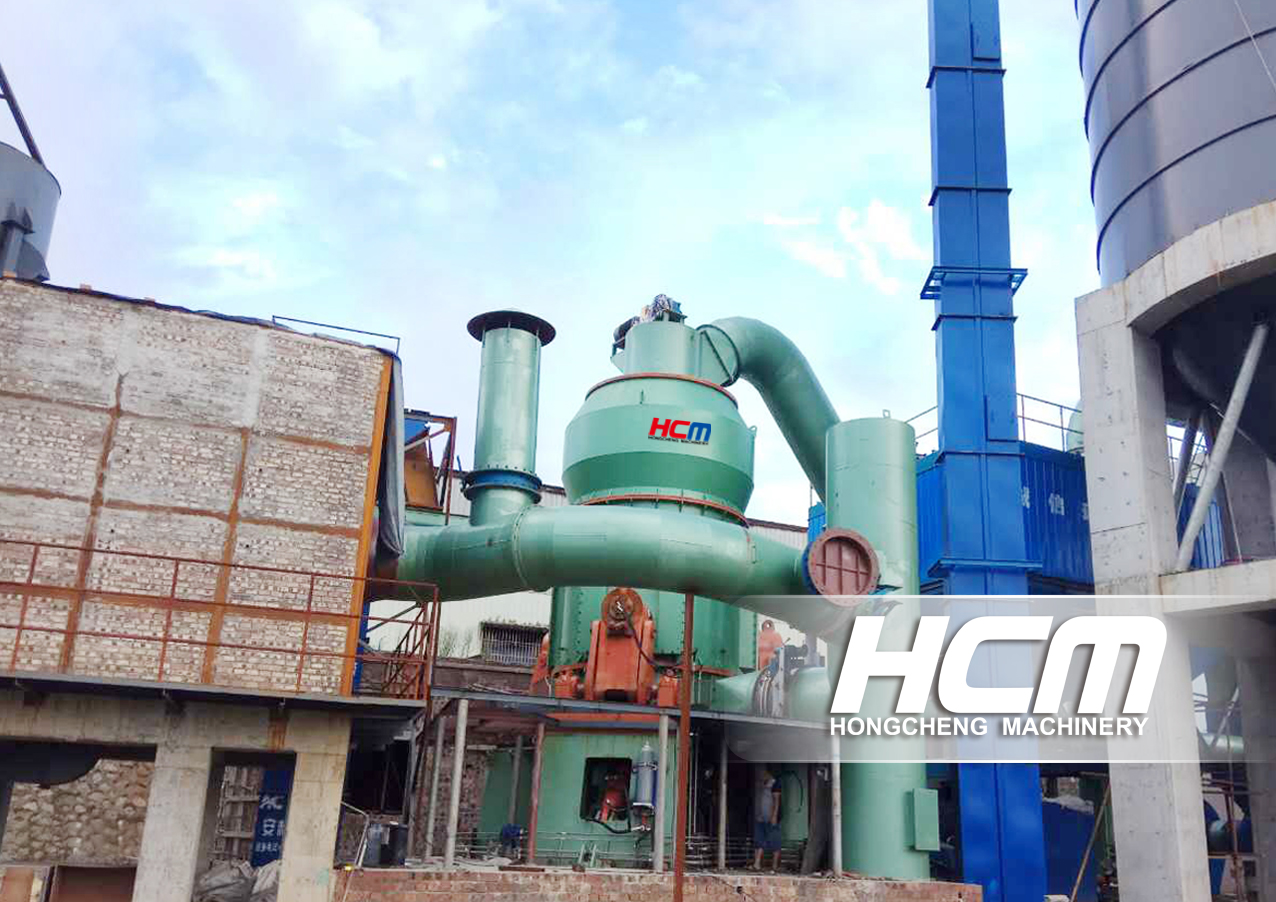 What is the process flow of professional bentonite vertical mill? Generally speaking, the whole milling process of the mill consists of four steps: crushing, milling, grading and powder collection.
a. In the crushing process, the crusher is used to crush the raw ore;
b. In the grinding process, under the action of centrifugal force, the material moves around the grinding plate and enters the grinding roller table. Under the action of grinding roller pressure, the material is crushed by extrusion, grinding and shearing.
c. In the grading process, the hot air is uniformly ejected from the air ring around the grinding plate at a high speed, and the milled materials are blown by the high-speed air flow at the air ring. On the one hand, the coarse materials are blown back to the grinding plate for regrinding, on the other hand, the suspended materials are dried, and the fine powder is carried into the grading machine by the hot air for grading.
d. In the powder collection process, qualified fine powder flows out of the mill together with the gas, and is collected by the dust collection equipment as the product.