In March, spring is full of green and full of vitality. You can have a panoramic view of the beautiful green and vigorous scenery. Walking in the Hongcheng plant area, the garden is full of spring color and full of flowers, which makes you feel relaxed and happy. As a mill manufacturer that deeply integrates the concept of environmental protection development, Guilin Hongcheng calls on all families to actively respond to the environmental protection concept of afforestation and green sustainable development in the early spring, take practical actions to participate in the planting of trees, build green homes, and work together to protect the nature, with a sincere heart, in order to create a green modern mill machine manufacturing base.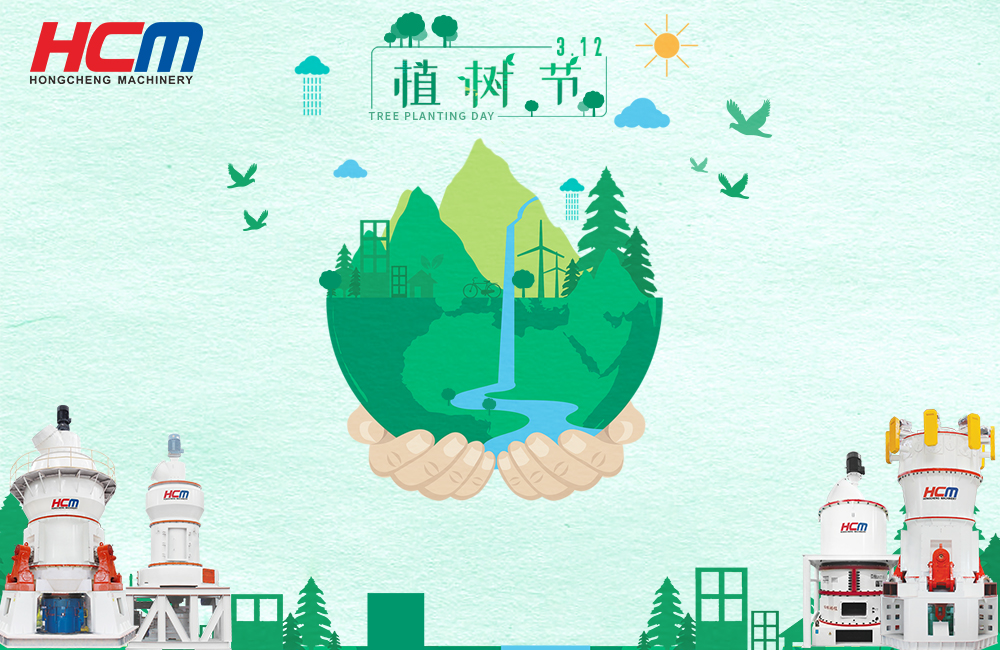 As a powerful mill manufacturer, Guilin Hongcheng knows that only by deeply integrating the concept of environmental protection into the development mechanism of Hongcheng, focusing on the market demand, and elaborately developing the ideal environmental protection mill, can we comply with the development demand of energy conservation and environmental protection, and create a prosperous development situation based on the fierce market competition.
Through innovative manufacturing, Hongcheng's new environmental protection equipment, such as Raymond mill, vertical mill, ultra-fine mill, ultra-fine vertical mill, is deeply loved by limestone, marble, barite, coal powder, gypsum, industrial solid waste and other grinding fields because it integrates the energy-saving concept of environmental protection and noise reduction, and becomes an important pulverizing equipment to help the national economic construction and development. Guilin Hongcheng firmly adheres to the development concept of green environmental protection, promotes Hongcheng to open up a new road of industrialization, further improves its competitiveness and creates more brilliant achievements.