As we know that bentonite has uneven quality grade, some has a large amount of sand which will affects the quality of final processed products directly , nowadays Raymond Roller Mill is the most commonly used equipment in grinding and processing bentonite. Then here comes the question, how to install a sand-discharging device on Raymond roller Mill?  Here I would like to share two useful sand-discharging solutions with you.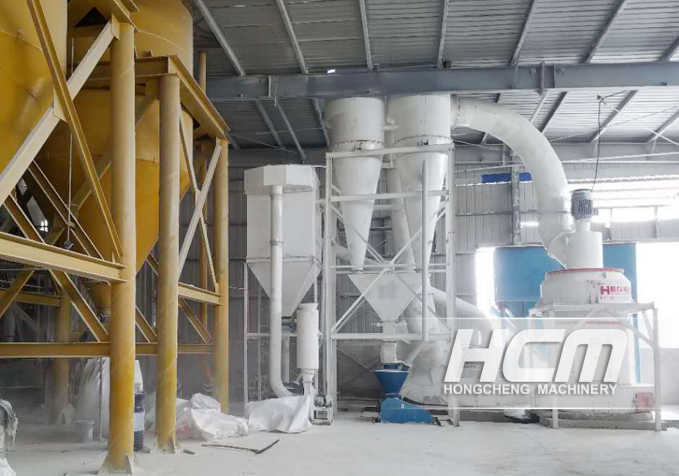 Solution 1:
Make a small opening under the edge of the Raymond roller mill base, the light crushed original stone will be blown away by the wind fan, while the heavy one will fallen and moves to the edge of the mill pedestal due to centrifugal force, and next it will be discharged from the small opening. I would like to suggest you to connect a belt conveyor to the sand outlet, then you can transport the sand to the dump truck for the convenient of remove the gravel from the workshop.
Solution 2:
 The advantage of this second method is that it can recycle the bentonite which is mixed into the sand. Firstly weld a pipe with a diameter of about 4inch at the edge of the Bentonite Raymond mill base, and then connect a small cyclone collector to the pipe, connect a hose to the upper opening of collector and the wind inlets on fan, the lower opening is used for sand discharge. The rough gravel which mixed a small amount of light bentonite will fall into the small collector under the working of grinding mill, the heavy gravel will fall down through the lower opening, while the light bentonite will be recycled through the upper opening.  
Hcmilling (Guilin Hongcheng) manufactures Bentonite mill solutions to bring value and performance. We are recognized for our extensive market and applications expertise and work with our customers to innovate new milling, meet consumer demand, and stay ahead of regulations. Our research and development meet your changing market needs for solid and reliable structure, simple operation, convenient maintenance, stable performance.